Maschine Studio is a capable music production system and control surface with powerful sampling and sequencing features. So, what could make it better? A price drop certainly helps!
Good news for anyone considering a Maschine Studio. Native Instruments have announced a massive reduction in price for their flagship music-production system / control surface with sampling and sequencing software.
Previously available for $999 USD / £799 GBP, you can now pick up a Maschine Studio for $799 USD / £639 GBP. Considering the capabilities of Maschine, the maturity of the included software, and studio and live production and performance features, there's never been a better time to jump onboard. If you've been sitting on the fence due to price, then you may consider this a great deal.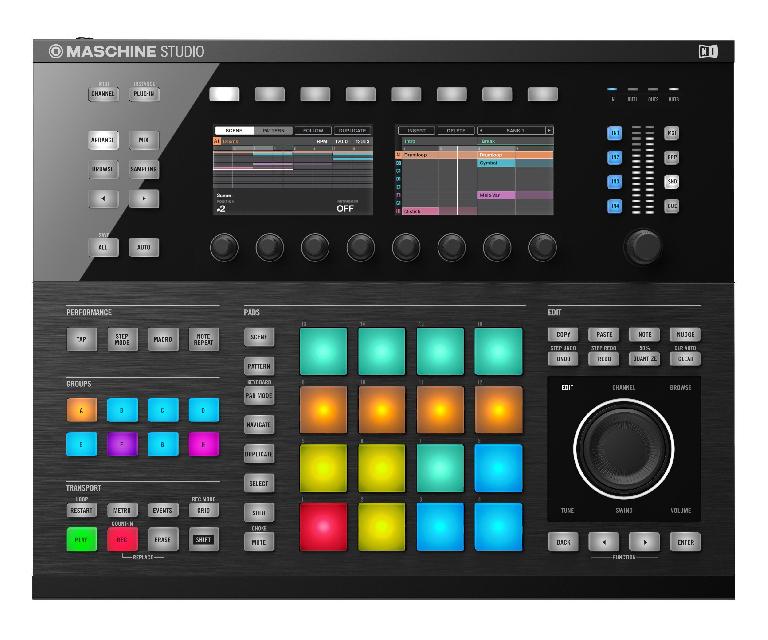 [courses_slider]
Here's a reminder of the main features of Maschine Studio:
The powerful software you need for modern music production
Awesome hardware gives you complete 1-to-1 hands-on control
Massive music-production power that fits your rig
Includes Komplete Select software bundle
Ableton Link integration for reliable synchronization
Learn more about Maschine in the AskAudio Academy with our training from pro Maschine users here.
More about Machine on the Native Instruments site here.