Can you ever have too many MIDI controllers? Of course not! Tadhg Leonard gets hands...in (sic) the Hot Hand USB MIDI Controller for some Sci-Fi style wearable tech control. But how effective is it?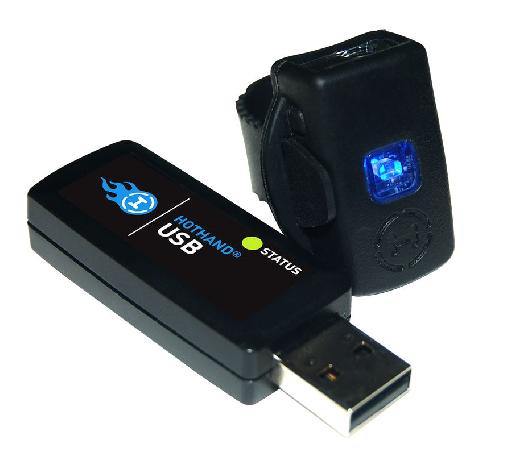 If like me, you are an avid collector of MIDI controllers, then you will agree that we are spoilt for choice with the selection that is available. So much so in fact that it is hard to keep track of new controllers and what exactly they are capable of. However, the news that Source Audio were soon to release the Hot Hand USB MIDI controller into the marketplace definitely caught the eye. Why, I hear you ask. Well the Hot Hand USB is not your run-of-the-mill MIDI controller. It is in fact a wearable ring with three axis motion detection that transmits wirelessly to a USB receiver in your computer.
Renowned for designing digital bass and guitar effects, Source Audio had originally intended the Hot Hand USB to be a guitar effects controller compatible only with their own range of effects pedals. However, not only did they decide to make the Hot Hand compatible with third-party effects units, they also found a way of converting these motion signals into MIDI messages granting the user the ability to map each signal or axis (X, Y and Z) to any parameter in their DAW. In simple terms, the HH can control three different effects inside your DAW by being moved up and down, left and right and in and out. So is controlling your DAW just by moving your hand around really as exciting as it sounds. Let's find out.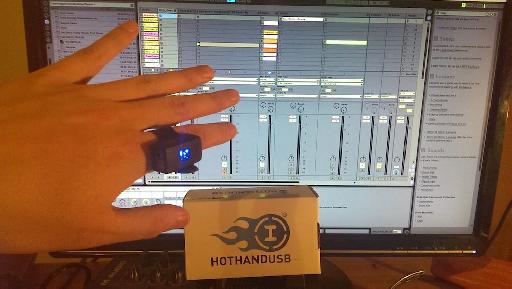 Setup
From testing the HH with Ableton and Traktor, it is fair to say that setup couldn't be more straightforward. Once you have fully charged the device using the included power supply, simply plug the USB into your computer and it is immediately recognized as a MIDI device, no drivers required. In Ableton, for example, open up the MIDI tab in the preference menu and select '˜Source Audio Hot Hand USB' in both the Input and Output menus. Then turn on Track, Sync and Remote in the input and output MIDI ports and you should see the MIDI Track In Indicator light turn on. Set up in Traktor is equally trouble free. Like any other third-party MIDI controller, select the Controller Manager tab from the Preferences menu and choose Generic MIDI as the device in the Device Setup pane. Choose '˜Source Audio Hot Hand USB' in both the In and Out ports and from the Add In menu select the parameters you would like the HH to control.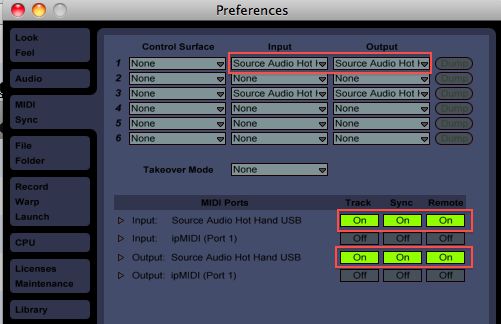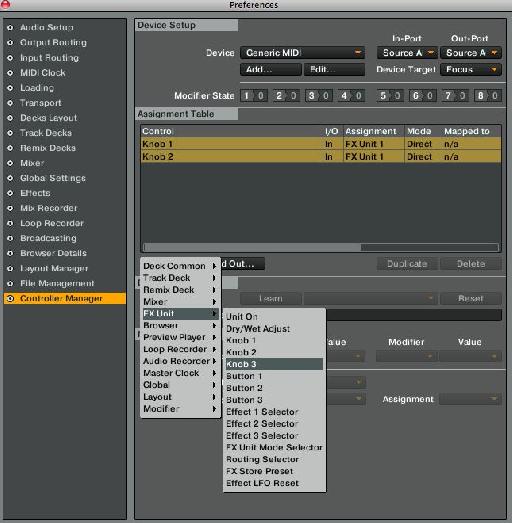 Mapping and Software
Before you start to map these parameters, it is advisable to download the Hot Hand USB Software Editor to make the process a lot easier. At first glance, the interface seems quite complex but after a few minutes it comes apparent what function each control and settings have. On the left-hand side of the screen is the Axis Modules, which gives a visual indication of how each axis is responding to the movement of the ring. To the right of the Axis Modules are six Processor Modules that can customize and tweak each axis until the user gets the desired response from the HH. Here, the Depth control is used to increase/decrease the signal range whereas the Smooth knob can filter out the amount of '˜jittery' motion for those of us who aren't blessed with a steady hand. Pressing the Center button will detect the current level of the range and set that as the center position. This button should be clicked when you have your hand in the starting position for your performance.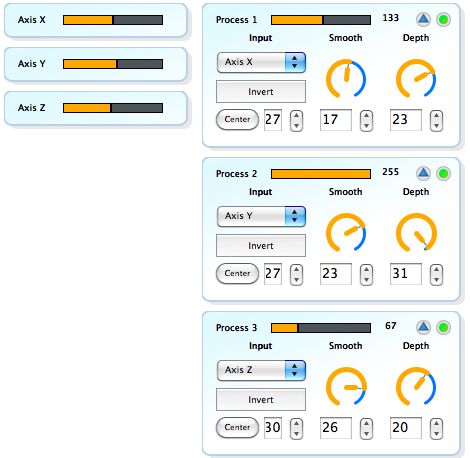 On the right of the interface are the MIDI modules that output the data from your chosen Processor Modules. You can also select what MIDI message, mode, controller number and values each axis transmits. Furthermore, you can solo and mute each MIDI Module to make mapping parameters a breeze. For example in Ableton, enter mapping mode and select the relevant parameter. So as not to confuse Live when mapping, solo the MIDI 1 Module by clicking the S button in its top right corner. Then, start to move your hand up and down while keeping your wrist in the same position. You should now see that Live has recognized the movement and the parameter is now mapped to Controller number 7 (default setting). To map the Y axis to another parameter repeat this step with MIDI Module 2 except this time move your hand from left to right. In Traktor, you can manually input the Channel and Controller number for each parameter or click '˜Learn' to allow Traktor to detect the mapping automatically based on your hand movements.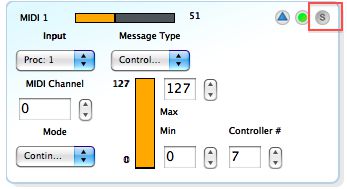 In use
While playing around with various mapping and settings, I was quick to notice the potential for limitless fun. For example, the motion sensors on the ring are an ideal way of controlling the LFO rate and Cutoff frequency on a wobble bass (with a bit of tweaking to the max and min values of course). Not only does adjusting these parameters with your hand work very well visually during a performance, they also allow for some overlap between each axis, which will occur unless you're the finest gunslinger in the West.
Some might argue that parameter control is extremely limited with the HH, ie. only three axes, but this can be got around with a little creativity. For instance you could map a separate knob to a chain selector in an Ableton FX rack and then use that knob to switch between several banks, each of which the Hot Hand is set up to control. I was also very impressed with how responsive the ring was and how accurately it responded to my hand movements. A few adjustments in the editor quickly fixed any uneven response there may have been. Source Audio's claim that the HH is capable of transmitting over one hundred feet was also put to the test and passed with flying colors. Good news if you're one of those performers who likes to run around the stage or even venture into the audience.
Watch a video of DJ Encanti demoing the Hot Hand:
Final Word
The Hot Hand USB is much more than just a novelty. It works very well in practice and has the potential to be very useful in a live performance. It obviously won't replace your current setup, but it will be a very nice addition to it, particularly if you are keen to wow your audience with some wireless gesture music control. The Hot Hand USB is now shipping with a $149 price tag.
Web: http://www.sourceaudio.net/hh-usb-reserve/