The successor of the Yamaha Motif music production synthesizer, Yamaha Montage, provides deep sound design possibilities, incredible control & power & satisfying sounds. Watch our video review here.
Yamaha has finally unveiled the successor to the Motif, and it's a doozy. The Montage Synthesier is a keyboard that Yamaha is positioning as their new flagship product, and with good reason. The Montage is a beast of a keyboard that pushes forward the keyboard synthesizer paradigm in a lot of unique ways. I had a chance to play the Montage at NAMM, but it wasn't until I got to spend a few weeks in the studio with a Montage 6 that I began to full appreciate what Yamaha envisions the future of keyboard playing can be.
Watch the AskAudio Montage video review here:
The Look and Feel
The Montage looks and feels like the future. The keyboard itself is beautifully designed, with controls that are both sturdy, easy to see in the dark, well illuminated, and forward thinking. The 'super knob' can be found on the darkest stage and the screen is bright and responsive. Yamaha has eschewed 'skeuomorphism' in the graphic design and abandoned the trend of wasting screen real estate with photos of the instrument you have selected. Instead, every inch of the touch screen is focused and used for sound design, parameter display, and patch selection. I applaud this shift in design—the screen still looks great, but now you get a lot of room for more controls and data display. Score one for Yamaha (well, really, for us!)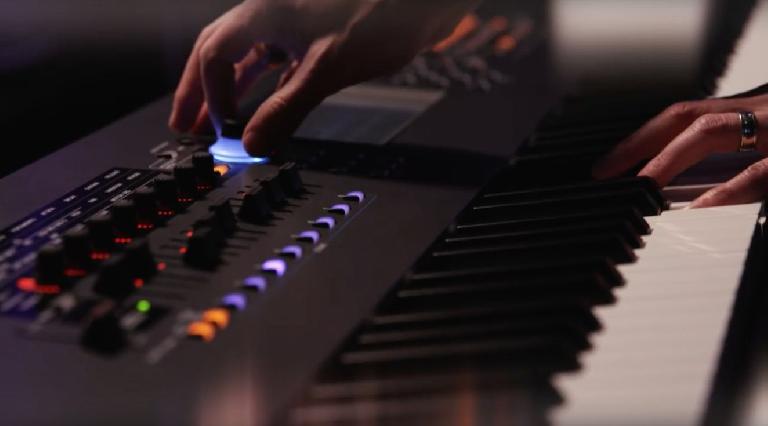 Every inch of the touch screen is focused and used for sound design, parameter display, and patch selection.
Maps and Mapping
Mapping parameters to the super knob couldn't be easier. You can assign just about any aspect of your sound, effect parameter, or mix to the super knob. It can be as simple as adding more trumpet into your orchestral sound or as complex as pulling out organ drawbars while simultaneously speeding up a Leslie speaker and switching on percussive overtones. It's all handled really intelligently by the software inside the Montage and you can always view a 'top down' look at everything you've already mapped. This is something I've always wanted in a keyboard, and it makes designing complex sounds a snap.
[ad_unit]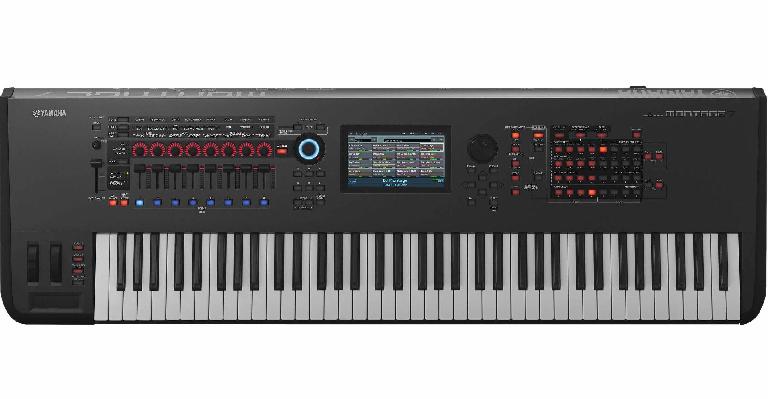 Sound Revolution
Perhaps the biggest shot fired by Yamaha at other keyboard manufacturers is the complete overhaul of how you find and organize sounds on the Montage. Typical modes like patch, multi, combi, sequence, or master mode are nowhere to be found on the Montage. There is a single mode—performance. Some performances can have a single sound like a violin, or some performances can have huge combinations of instruments. You no longer have to guess whether a piano + strings patch is located in voice mode or combi mode. Sounds are sounds, and they're all in once place. Banks are gone as well. It took me a minute or two to absorb that, but there it is. If you want to find a sound, you use the search feature. You can search by text, or narrow it down with metadata tags. I think it's truly fantastic.
The Montage features a complete overhaul of how you find and organize sounds.
I was able to find sounds at a breakneck pace on the Montage. It is an incredibly satisfying experience. Many 'single instruments' are now actually performances made up of various layers of that particular instrument. The CFX grand is a good example of this. With multiple layers (somewhere around 18) the level of realism can range from convincing to truly unbelievable. The sounds of the Montage are truly magnificent. Combining the robust sample engine with the extremely powerful FM pedigree of the DX series just makes for an incredibly desirable combination.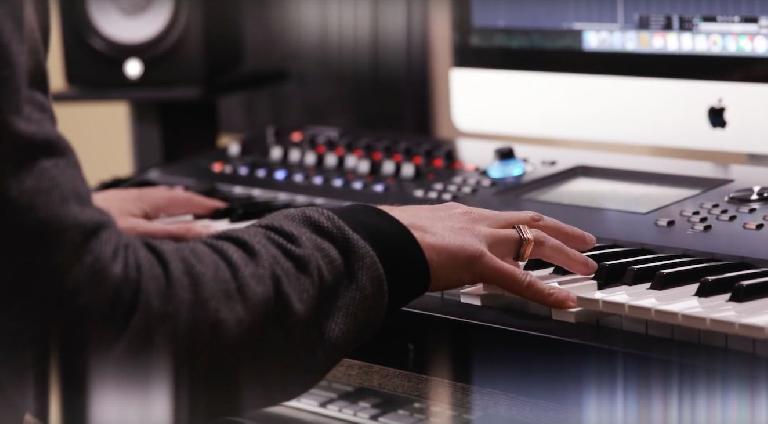 [courses_slider]
Conclusion
The Montage is absolutely fantastic. Yamaha swung for the fences and absolutely knocked it out of the park with this keyboard. It's the perfect combination of unprecedented power and control combined with remarkable convenience. I'm a huge fan of this keyboard, and they're going to have to send someone personally to my house to take it back!
Price: $2999 / $3499 / $3999 for the 61, 76, and 88 key models
Pros: Unprecedented amount of control, the super knob concept works wonderfully, deep sound design possibilities, fantastic build quality, a new paradigm in sound organization and control, fast and responsive operating system, basically everything about this keyboard is terrific.
Cons: Yamaha is holding fast on the 'use a closed polarity sustain pedal' battle. Make sure your sustain pedal is compatible.
Web: http://usa.yamaha.com/products/music-production/synthesizers/montage/#