Evert now and then a vocal microphone comes along that makes us pay attention. Sontronics new Aria valve mic, beta-tested by PJ Harvey and engineers at Abbey Road Studios, looks full of promise.
On day 1 of the NAMM Show 2014, British microphone brand Sontronics has launched a valve microphone aimed specifically at vocals: the Sontronics ARIA.

The ARIA has a fixed cardioid pattern and features a one-inch, gold-sputted diaphragm inside the angled grille cage, a 12AX7/ECC83 valve inside the mic and a separate power supply with pad and filter controls. It sounds stunningly warm and smooth on both male and female vocals, but also gives beautiful results on piano, cello, acoustic guitar and other instruments.

Sontronics ARIA has been developed by founder and designer Trevor Coley to get the best from every vocal recording and has been beta-tested by, among others, Grammy- and Oscar-winning producer/writer Paul Epworth (Adele, Paul McCartney), Mercury Award-winning singer PJ Harvey and the engineers at Abbey Road Studios).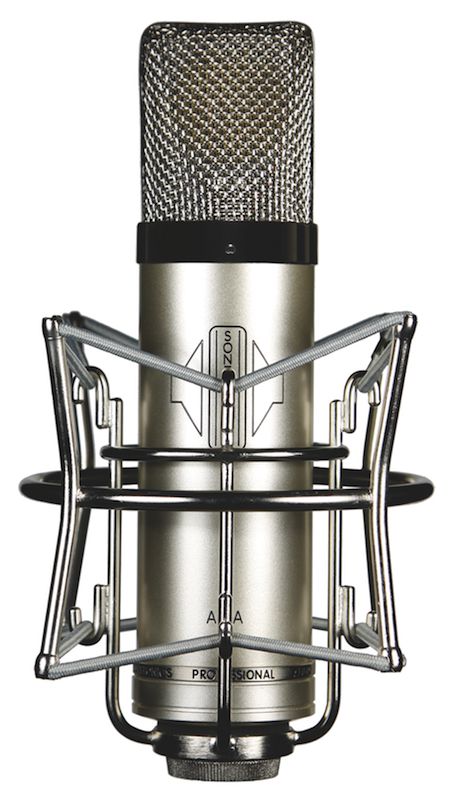 "Our Sontronics ARIA has been in the pipeline for a year or so," explains Coley, "during which time some amazingly talented people have helped in the mic's development. Producer Paul Epworth already loves his ARIA, and he's told us it sounded easily comparable to vintage valve microphones while Polly [PJ Harvey] has fallen in love with her ARIA so deeply that she's bought and kept it! To see my new mic being tested and then used out of choice on sessions at Abbey Road Studios was a great privilege for me. Sontronics ARIA really is taking everyone's breath away!"

The Sontronics ARIA was showcased at last week's NAMM Show, and you'll see Trevor's in-depth video introduction to the new mic here:

Visit Sontronics to learn more about Aria.