Superbooth 2017: Experience The Buchla Easel in 3D Like You've Never Heard It Before
If you're at Superbooth 2017 in Berlin in a few days, the Friday performance will blow your mind. Steve H unleashes his 3D Buchla Easel Sound Canvases Project, an unmissable immersive experience.
Electronic music adventurer and Ask.Audio publisher, Steve H, AKA Steve Horelick, AKA Steve Heroic, will be performing his Buchla Easel Sound Canvas this Friday @ 13:30 at Superbooth's super loud surround concert hall.
We caught up with Steve just before he hopped on his flight at New York's JFK airport and asked him about Sound Canvases. Here's what he said:
"When Don Buchla invented the Music Easel he was totally thinking about sonic colors and textures… hence the name, right? I've been a Buchla performer my whole life but I never played an Easel until last January, and I've got to say it's become my go-to electronic musical instrument."
So tell us, what exactly is a 3D Sound Canvas?
"Well, first of all, it's not just one canvas, it's a whole collection of canvases that I've created using Logic Pro X with its superior collection of exceptional sounding plugins and its integrated surround capabilities. The Easel is the source, the colors, and Logic creates the canvases upon which those colors are applied. The 3D part comes into play by hijacking Logic's MIDI FX Modulators via the IAC bus, transforming them in the Environment to create vast array of circular, spiral, and random surround panning patterns. Sound are flying around the room like the particles in the Hadron Collider. You've got to hear it to believe it!"
You've got to hear it to believe it!
That sounds amazing! So, why the Buchla Music Easel?
It's simple. The Easel is the best sounding analog synth ever made. Combine that with its iProgram card and iOS programmability and it's the not only great sound, it's super powerful with instant recall of sounds and textures.
How do you control all these events while playing live?
"I use the Keith McMiIlen 12-Step foot controller. Each "key" of the 12 Step is reprogrammed in Logic's Environment to open and close the Canvas sends on the Easel's channel strip. They also trigger surround panning modulators and activate loops." I'll send you some screenshots… it's pretty cool!"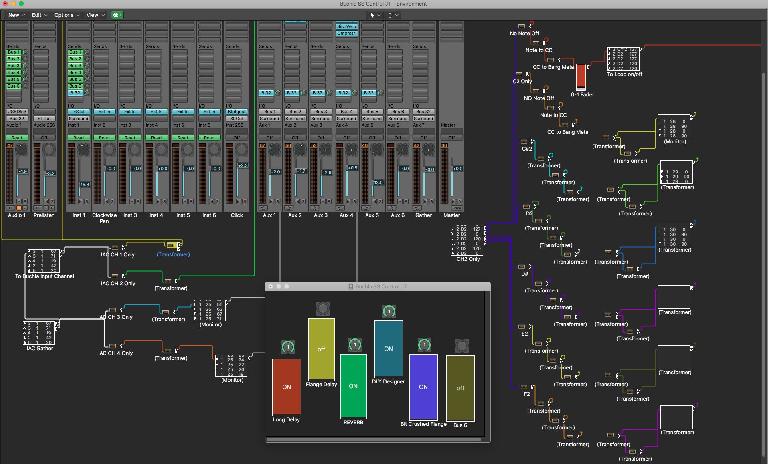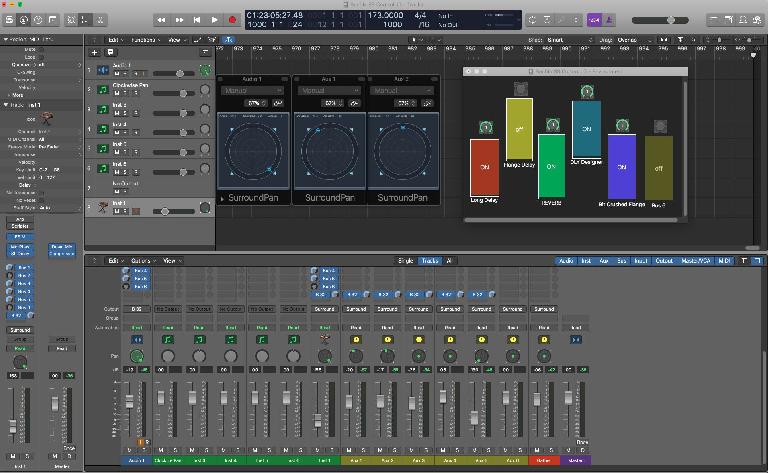 Steve's plane was just called for boarding when I asked him about the future of electronic music and he said:
"Come to my performance at Superbooth on Friday to find out! Right now I've got to make sure I can get my Easel onto the plane!"
Experience the immersive Buchla Music Easel Sound Canvases in 3D at Superbooth 2017!