Matthew Pusti is Makeup and Vanity Set. In this episode Matthew reveals his how using the Moog Mother 32 analog synthesizer and Meris Mercury7 to create expansive, magical synth soundscapes.
Matthew Pusti (Makeup and vanity Set) creates moody, hanutingly beautiful, synth-based music that wouldn't feel out of place on the soundrtack for Stranger Things. But MAVS is more than a side note to a resurging musical genre or Sci-Fi fantasy, his music explores the lines between enticing textures and dark, moody arpeggiations and has credits on popular indie video games and albums in its own right.
We chatted with MAVS about his recent collaboration with Meris on the deeply atmospheric video and track and his use of the Moog Mother 32 eurorack analog synthesizer and Mercury7 500-series reverb unit.
Listen to this epsiode of SynthStories here:
Visit: https://ask.audio/synthstories for your Academy Special Offer.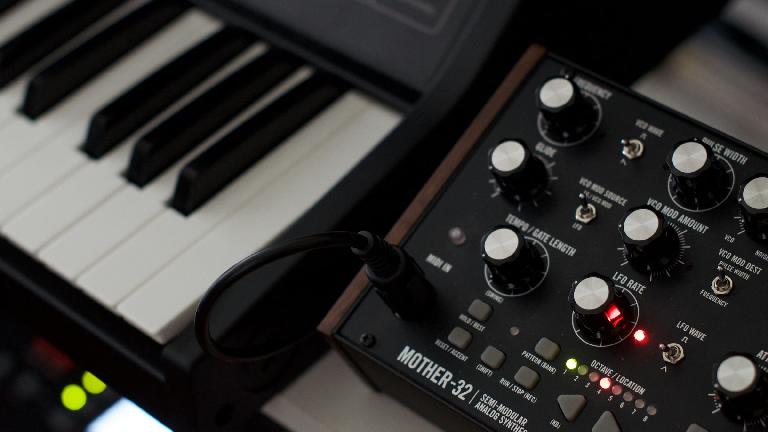 The physical action of writing music and figuring things out is going to serve you so much more than trying to emulate or sound like somebody else.
Back in his pre-college days, Matthew Pusti (better known as Makeup and Vanity Set) stumbled across Authechre, Square Pusher and Aphex Twin and Daft Punk who collectively changed his life. Those musical touch stones changed the way he looked at music and from there he searched for his voice and how he expressed that.
It was in college that Matthew Pusti began to write music in earnest and came up with "giant stockpiles of music." His focus wasn't on necessarily making good music but he used his time to sit in his room and just work. He gives the same advice to those who are figuring out how to make their own music too: "lock yourself in a room for 5 years and make as much music as you possibly can and don't become preoccupied whether it's good or not. Just do it. The physical action of writing music and figuring things out is going to serve you so much more than trying to emulate or sound like somebody else."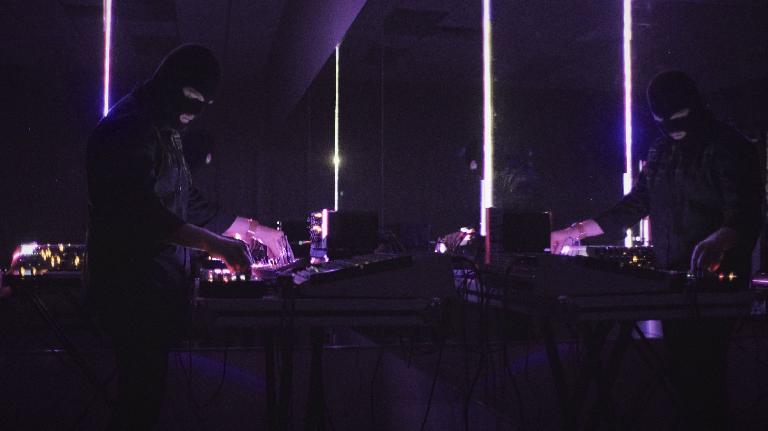 Starting on his family Windows PC using Impulse Tracker for DOS as a sequencer and SoundForge as an audio editor, Matthew tried to find new ways to make something sound interesting. These were the "building blocks" for him getting into synthesis.
In this episode of Synth Stories, Matthew Pusti as Makeup And Vanity Set (MAVS) collaborated with Meris Audio who sent him a Meris Mercury7 500 series hardware reverb effect unit. He incorporated this into his Moog Mother-32 and Sub 37 setup with incredibly musical and atmospheric sonic results. This track is an effort to create something that "lives and breathes and isn't set into a grid but has a life of its own."
Meris came across Makeup and Vanity Set's Wilderness album which is dark and haunting. Matthew realised quite quickly that Mercury7 was not a typical reverb. "It wasn't just surfing through presets and trying to figure out what I'm doing." He feels it adds to whatever you run through it and has a musical voice of its own that lends itself to his music.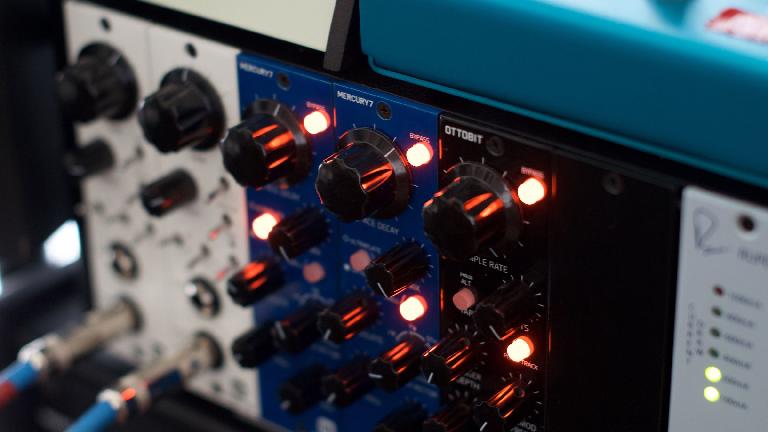 [courses_slider]
The Mother 32 analog synthesizer an "entry into eurorack" takes centrer stage in the track. He found the Mother 32 to be have a sound he was used to from the Little Phatty, have an immediacy and provide an accessible way into modular synthesis.
In this track with Meris, Matthew ran sequencers through the Mother 32 directly into the Meris Mercury7 to see what results he'd get. He gravitated towards the Cathedra setting on Mercury7 which has "a sort of density which felt musical, but also felt different. Unlike other reverbs." He particularly loved the Pitch Vector setting which allows you to take the reverb and modulate it in strange ways. "You can set it in octaves, in fifths, create a pitch decay over time." And that's how he used the Mercury7 to build atmosphere in the track that was "a little bit scary."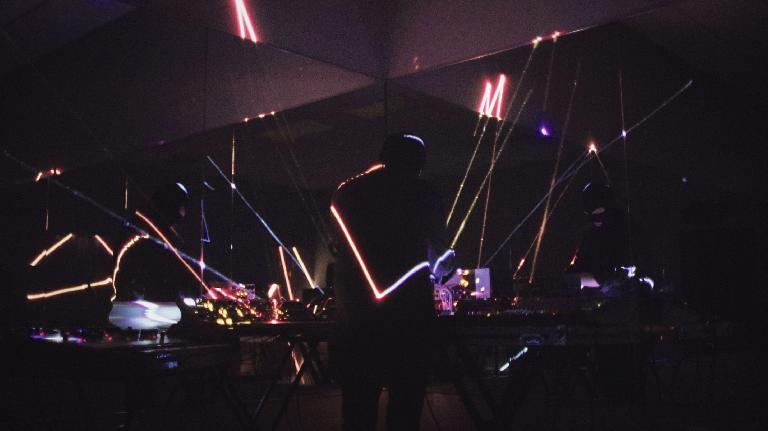 You can get lost in a world of noise with the Moog Mother 32.
He finds the Mother-32 to be a really peaceful instrument. You an create a lot of noise with it, but as a performer you can "get lost in a world of it." Running it through the Mercury7 leaves you with a result with is "endless. It sort of swallows you up."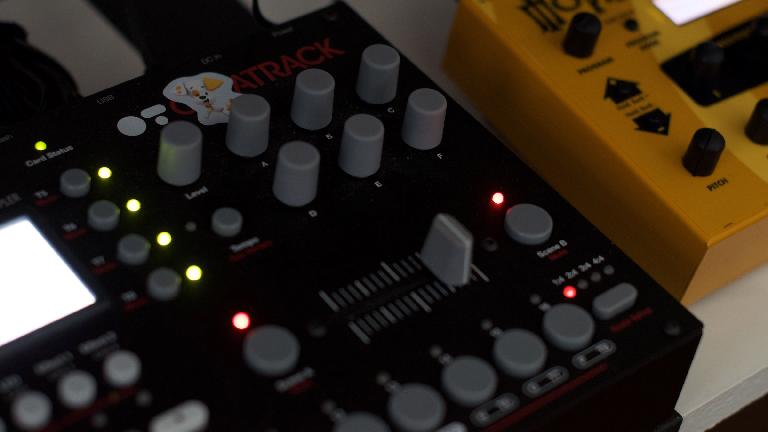 In terms of his live setup, Matthew has tried to move away from the laptop and controller base which frustrated him. Laptops have an element of unreliability and he felt after a while the controller was more removed from the primary source of sound. A few years back he began using the Elektron Octatrack as the "brain" for his live setup, added an Elektron Analog Rhythm utilising the Sequencer parameter locks. Then he has a Moog Little Phatty Stage 2 and a DSI Mopho which both have a unique sounds. He also uses a vintage Prophet 5 for esoteric sound design applications.
We hope you enjoy the SynthStories podcast series!
Check out the video of Makeup and Vanity Set made in collaboration with Meris here: