The Midi Illuminati is a MIDI Controller & Mixer For Elektron Octatrack That Looks Incredible
Elektron's Octatrack is a beast of a sampler. It goes deeper than your average sampler and sequencer and deserves its own MIDI controller. The Arduino-based Midi Illuminati is exactly that.
We don't have many words to accompany this article simply because we don't know a huge amount about Midi Illuminati.
Revealed just a day ago, Midi Illuminati is the brain child of Velvetas Požemis. It is a custom-made Elektron Octatrack MIDI controller, and an 8-track mixer with level adjustment and mute functions. Here's some additional words from Velvetas about the controller:
Hi everyone! I want to show my new diy controller. Jumping in OT parts or banks the levels of tracks are always fixed to controller as it constantly sends cc messages.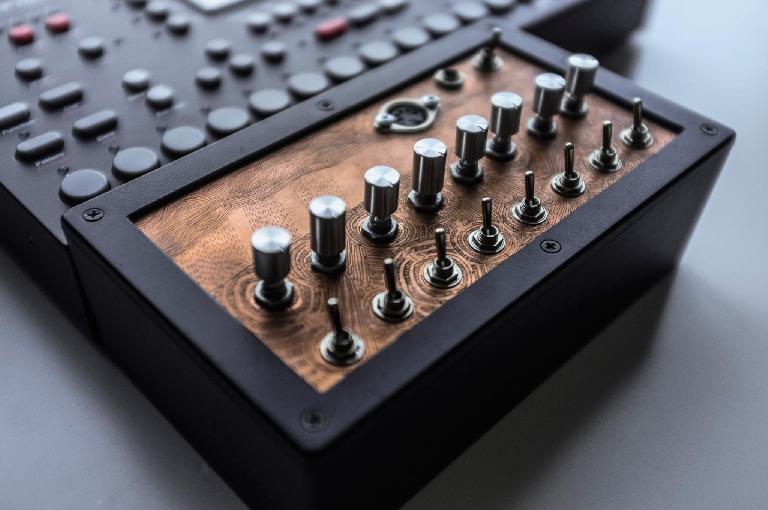 It's based on Arduino, but the maker hasn't released much more info yet. He is planning on releasing a video showing how it works later...
And did we mention the copper faceplate looks beautiful? Well, take a look for yourself.