Calling all retro 90s 8-bit video game / chiptune lovers. The Ming Micro portable video synthesizer from Special Stage Systems has been funded on Kickstarter and is ready to rock your world.
This Portable 8-bit video synthesizer with NTSC composite output, integrated chiptune audio, SD card slot, USB and MIDI control is the Ming Micro. It's on Kickstarter and with 27 days to go has exceeded the required funding already.
On the video side of things, here's what Special Stage Systems tell us about the Ming Micro:
"Ming Micro is a USB-equipped portable video synthesizer that generates retro computer graphics in realtime. Drawing inspiration from the 8-bit era of personal computers and videogame consoles, it puts a fully featured chip-graphics engine at your fingertips. Every engine parameter is controllable via standard MIDI CC and Pitch Bend messages, from large-scale object properties all they way down to individual pixel placements.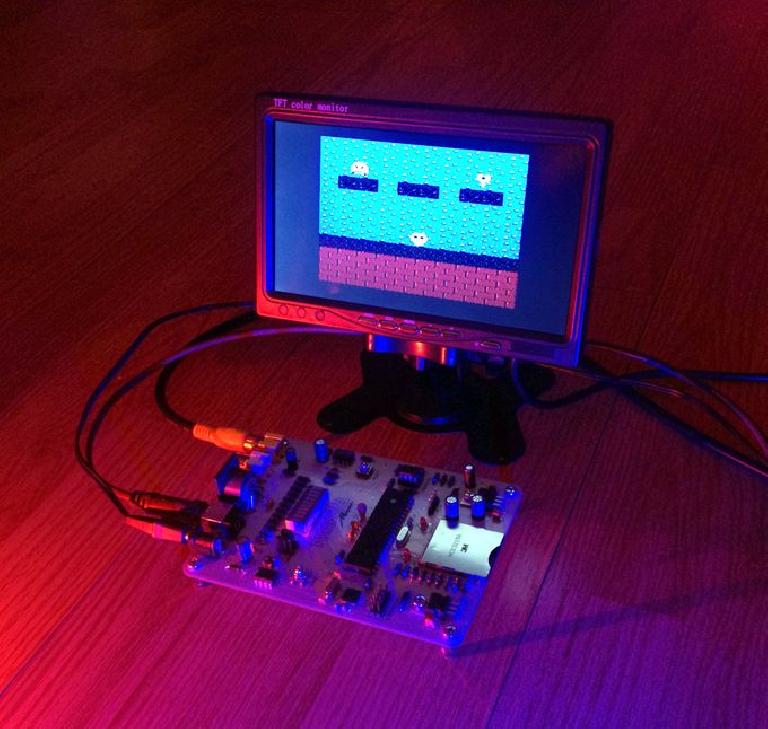 "Four main elements make up Ming Micro's graphics engine:
Sprites — small moveable objects that can be freely positioned anywhere on the display

Tiles — graphical blocks that are positioned on a 10 x 12 grid to compose scenes

Tile Maps — diagrams that specify which Tiles get drawn in which grid locations

Palettes — color definitions used to render the Tiles and Sprites
"Each element contains parameters for shaping its presentation in the final scene. For instance, each Sprite contains an X and Y location, as well as a bitmap index to control its graphical content and animation. All four systems and their corresponding parameters combine to create the final video stream."
As a digital audio synth, the Ming Micro has a two square wave generator and a "dual-mode noise generator." While designed to add synth sounds to the graphics engine's output for audio-visual patches, you can use it purely to create chiptune 8-bit synth sounds too.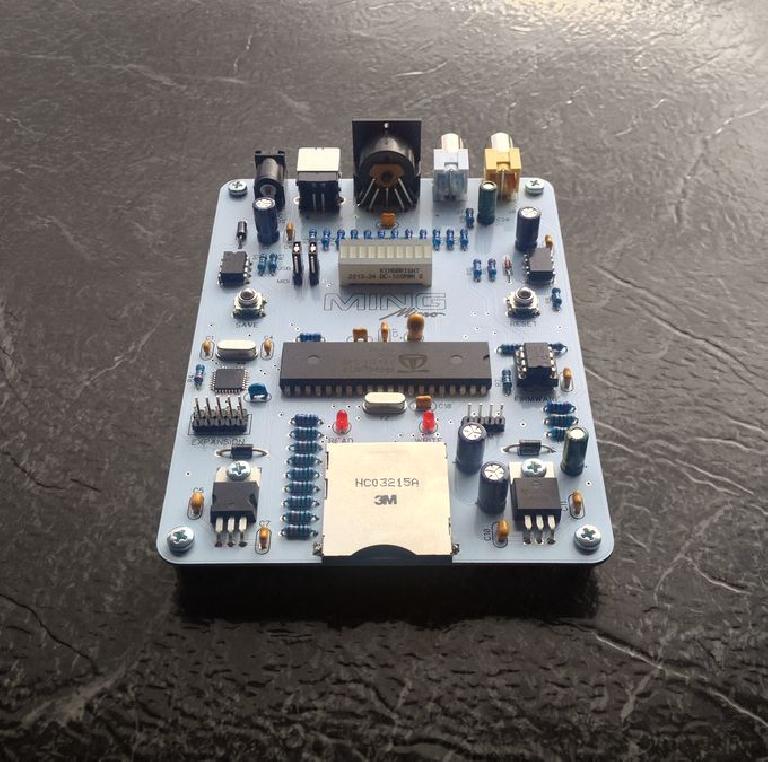 Ming Micro requirements:
And at least one of the following:
A USB-enabled computer (for use with Ming Micro's built-in USB MIDI interface)

Physical MIDI hardware capable of transmitting CC messages (for use with Ming Micro's MIDI DIN port)
By pledging $175 you can order a Ming Micro DIY kit, and for $200 you get a fully assembled version.
Via: Geeky Gadgets http://www.geeky-gadgets.com/ming-micro-portable-8-bit-video-synthesiser-09-02-2016/
Web: https://www.kickstarter.com/projects/specialstage/ming-micro-portable-8-bit-video-synthesizer