There are just six EMS Synthi 100 analog synthesizers remaining, and none available for the public to play. That's about to change as one of these is being fully restored and placed in a public space.
Only 29 EMS Synthi 100's were reportedly made from 1971 onwards. Of those, just 6 are still in existence. And one of these, in dire need of repair and restoration, is getting the full make over courtsey of a project funded by the UK National Lottery.
EDITOR'S NOTE: Mark Towers, Project Leader for this project to restore the rare Synthi 100 contacted us with more accurate info. As a result we've removed much of the original Reddit user obtained quotes and have presented the official version in its place.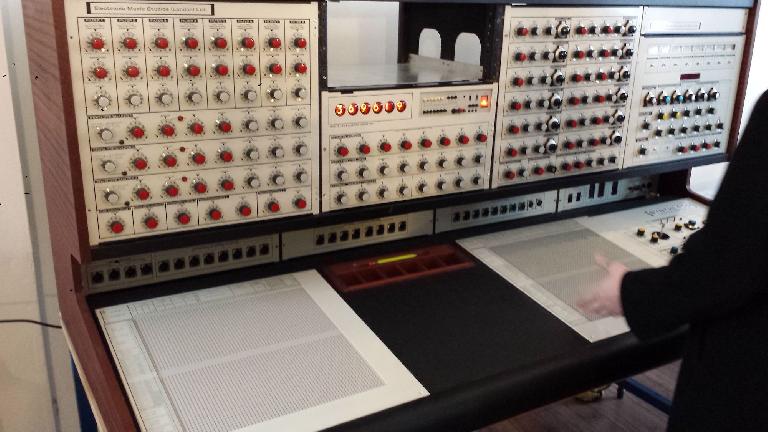 For those that need reminding, the EMS Synthi 100 is a monsterously large analog synthesizer that featured twelve VCOs, two keyboards and a 3-track, 256-step monophonic digital sequencer and two large 64 x 64 patch matrices. It was mostly compared to the VCS3 due to being "loosely based around the combination of three VCS3 systems". However, it was known for having more stable filters and oscillators than the VCS3.
In terms of notoriety, the Synthi 100 was used on the Meat Beat Manifesto's album R.U.O.K.?. Additionally, the BBC had one unit which found its way into the 1972 Doctor Who TV serial The Sea Devils. And Aphex Twin apparently owns a Synthi 100... Also, of note, Melbourne University in Australia recently restored a Synthi 100. See the video below.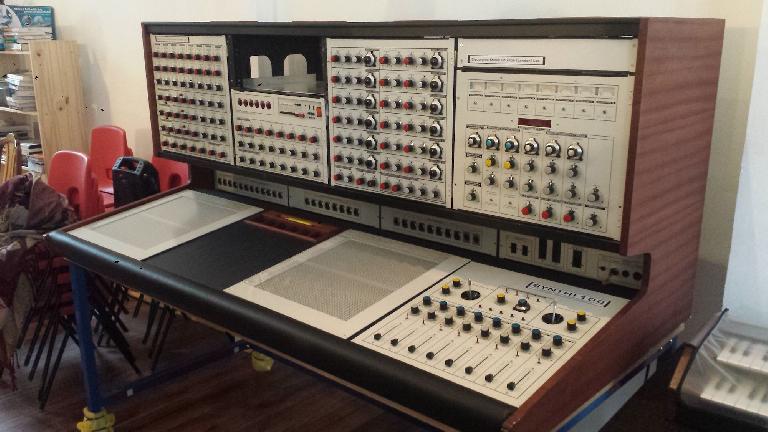 We came across a very cool story about one Synthi 100 that was being restored. Somebody who had apparently seen this unit spoke out on Reddit. However, since we published this the actual project leader, Mark Towers, contacted us directly explaining they didn't know who this person was and that a lot of the information they provided was inaccurate!
As a result we've removed the inaccurate info in this article obtained from Reddit and the original Imgur blog and included the real info straight from Mark and the team behind restoring the Synthi 100
"A small UK organisation in conjunction with the Heritage Lottery Fund (HLF) have obtained an EMS Synthi 100 built by innovative British company Electronic Music Studios (EMS). A very small amount were made including the "Delaware" that went to the BBC Radiophonic Workshop in 1970 which helped to introduce new sci-fi sounds to millions of homes through radio and TV. Only a handful are known to still be in existence as these large cumbersome machines became redundant when new digital technologies in the 80s replaced analog synthesizers.
"The UK based company is now in the process of restoring the machine that will be housed in their creative studio for music technologies, using both historic analog and cutting edge modern music production tools.
"The Synthi 100 is most famed for creating music and sounds used on TV shows like Dr Who and Hitchhikers Guide To The Galaxy. The instrument was saved from being sent overseas with help from the HLF who help to protect British heritage.
The content specialist for the project says:
"After months of work and waiting for the decision, we were given the opportunity to retain this magnificent instrument rather than seeing it go to a private studio overseas. We are all excited to bring the instrument back to life and start with our series of programmes outlining the mostly forgotten heritage of British music technology"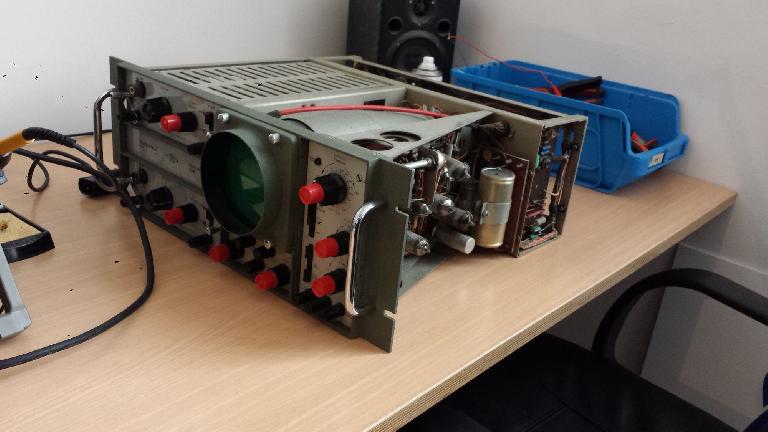 "There has been a resurgence of interest of early British electronic music pioneers like Delia Derbyshire and Daphne Oram. We will be running a series of workshops on a range of topics including the massive impact British women had in the male dominated world of music technology and how post war British industry shaped our creative modern cultures.
"We have a dedicated team who are working in conjunction to restore and update the machine to use for teaching purposes, but also expect interest from many bands and electronic music artists to use the instrument due to its rarity and distinctive sound."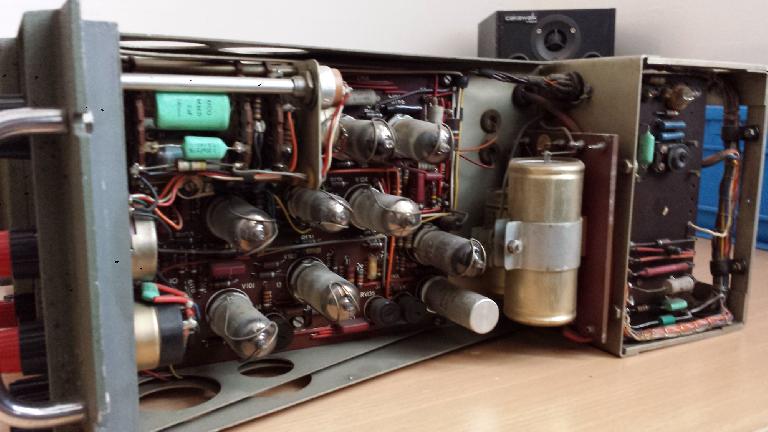 [courses_slider]
Here's a fully restored EMS Synthi 100 at Melbourne University:
If you can't wait 6 months to get hands on with this particular piece of synthesizer history you can actually custom order a Synthi 100 from EMS-Rehberg. Bit, it'll take about one year before you receive it and will set you back around €60,000 (not including shipping). And, in theory, the Synthi 100 should feature in our most expensive synthesizers you can buy today-ish list.
Alternatively, you could wait until Behringer clones the Synthi 100... only joking... or am I?