Sought after producer, Oz Craggs, opens the door to his studio in this revealing video interview. He explains how he first got the buzz for producing music, and shares recording & mixing tips.
Fifteen years after he first caught the buzz of producing, sought-after producer, Oz Craggs, still feels the passion and joy for it. He has a long list of credits, including Neck Deep and Mallory Knox. In this video interview, Oz explains how he started out, he most important aspects of the production process, including working with bands and artists, and the gear he chooses when recording drums, guitars and when gets down to the mixing stage.
For Craggs, producing isn't something he went into to "make a fast buck", but he feels producing is an obsession, an addiction. It's one where he, and other contemporaries, just want to keep making the sound better and better.
Even when not working in the studio on a production, Oz Craggs spend time keeping up with new technology changes, and new styles of music that are emerging. He feels, "it's important to have your finger on the pulse" and "stay relevant with your productions and understand what people expect."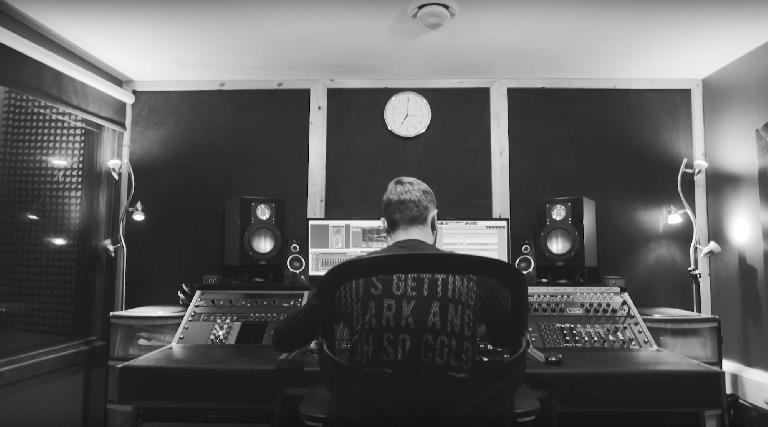 Interestingly, he feels that interaction skills are amongst the most important skills for a producer to have in order to get the most of an artist. It's important to understand the artists mental process and personality. Cargos alters the way he communicates depending on the instrument the artist plays. He wants people to feel comfortable when in the studio.
[courses_slider]
Craggs favors the approach of the blend of the mix and the emotional intensity of the mix rather than how well individual parts sound. When it comes to the emotion conveyed through music, Oz Craggs encourages gut instinct to take over while always taking into account what the band what the mix to sound like. As he describes, he doesn't want it to be like, "my way or the highway. I'd rather be like another member of the band."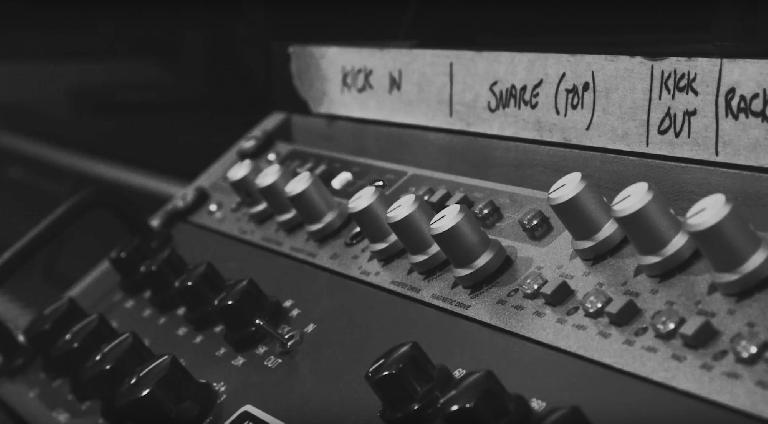 Craggs goes on to explain his techniques for recording drums, which while aren't one-size-fits-all, include some practice points, e.g., good gain staging, recording levels below -10 dB. He continues by sharing his tips for recording and mixing guitars.
The video is full of tips for budding or beginner producers and well worth a watch!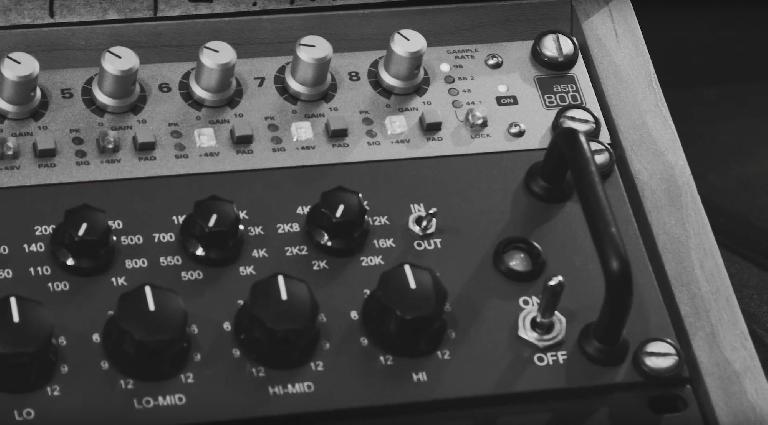 Oz Craggs has been using Audient mic pre's for many years and has always been a fan of the way they sound. It's an "important tonal palette" he uses when producing all his bands. He enjoys the functionality, sound and flexibility of his Audient ASP800 8-channel mic preamp and ADC rack. (We reviewed it and loved it too. See link below)
Find out more about Oz Craggs / Hidden Track Studios: https://www.facebook.com/hiddentrackstudios/
Review of Audient ASP800: https://ask.audio/articles/review-audient-asp800-8channel-mic-preamp-adc
More about Audient: https://audient.com