Pads can be the basis for a track, though more often than not they are used for atmospheres or break downs. Mo Volans shows how to make them super, whatever the purpose, in Logic or any DAW of choice.
Pad and string parts are something that can add atmosphere to just about any style of music. Sometimes you might find that when you drop to a break down or a chilled section of your track, your pad parts may sound a little weedy.
One way around this is to beef up the part without effecting it musically. This can be done by using a few stages of layering. This quick tutorial will focus on how to turn your top line pad sequence into something full range that will happily hold its own in isolation.
The Original Pad Part
So, you find yourself working on a project and you have a basic pad part down. It might not be quite right at this point but one thing you know is that at some point you want to use the pad more or less on its own.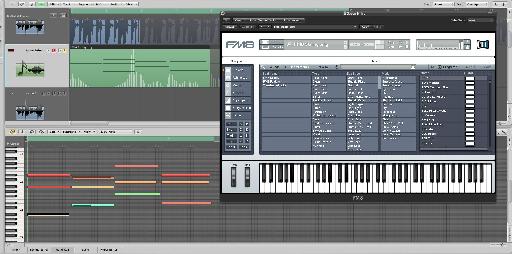 Our pad is coming from an instance of NI's FM8.
The pad sound in the mix:
This means the pad will need some work. At this point it works in the mix but in isolation it's quite thin and doesn't fill the frequency range. I usually use layering as opposed to programming or extra processing in these situations as I find you tend to get a more direct sound.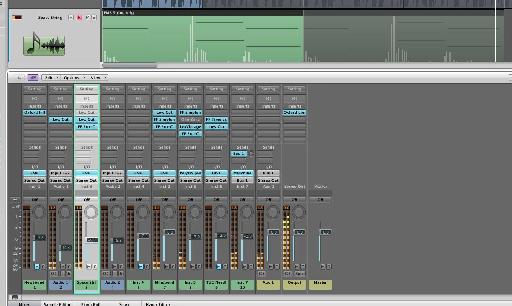 The pad sound in the full project.
The pad sound is a little weedy in isolation:
Let's look at how we can turn this reasonably tinny pad into a full range monster in a couple of easy moves. Note at this point you will need to load up another couple of soft synths, so make sure you have enough of your CPU freed up to do so.
Some Simple Layering
To start with, I just want to round this pad off a little, the low end element will come in the next step. To make things a little more mellow and easy on the ear I'm going to do two things. First up I'll edit the original pad slightly, in this case I simply increased the attack and release a little. This quickly made things softer and warmer.
Next up, I chose a contrasting pad patch from Omnisphere (of course you can use any synth or patch at this stage). This secondary pad was chosen carefully to compliment the brighter tone of the original pad and then mixed so that the two pads were balanced well.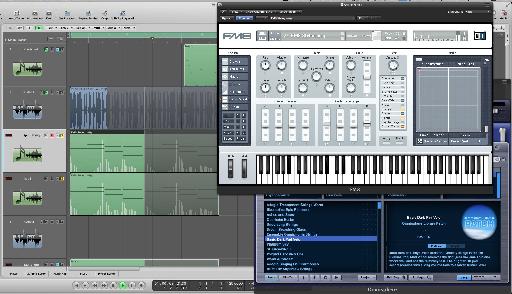 The original pad is isolated and mixed with a patch from Omnisphere.
The new mixed sound:
No EQ or processing was needed here. This is really all about sound selection, spend the time picking the right sounds and everything should fall into place with only a little basic mixing needed.
Layering Deeper Tones
Finally we need to add the all important bass tones to the pad to ensure that when it's playing alone it will sound full. When you switch back to the full instrumental sections of your track you can obviously mute or fade these parts as needed.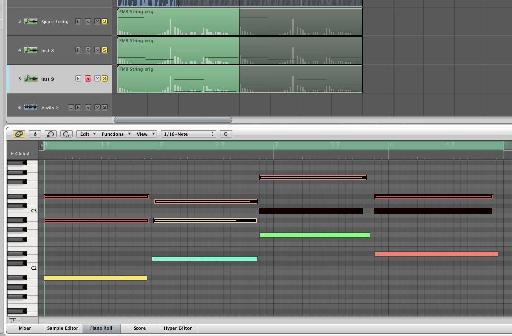 Removing higher notes from the sequence.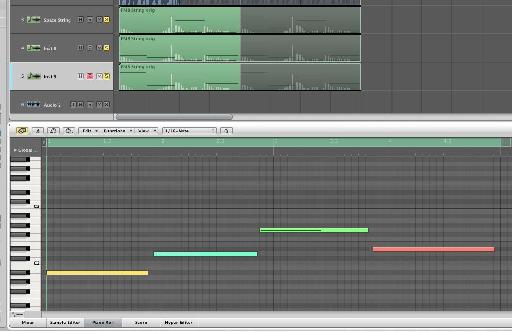 Only the root notes remain.
I like to use an analog style drone for this section and in this case I opted for a Korg Polysix and filtered a simple pad patch right down, with little to no modulation. Another edit that I made here was to remove everything but the root notes from the duplicated MIDI part.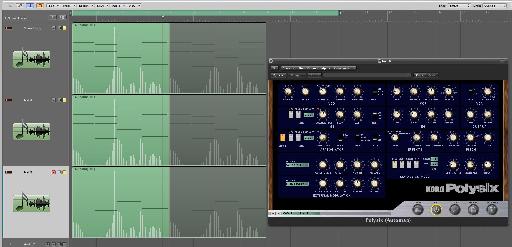 A Korg Polysix is used for the final deep layer.
The final deeper pad sound:

This process transforms this third layer into a sort of bass part and when a sub oscillator is activated within the Polysix the whole thing comes together. There you have it, a full range super pad patch in three easy steps!