Launching this issue's e-Disc are the FREE Bonus Packs created with AskVideo's debut trio of Electronic Artists Revealed courses. These complimentary Bonus Packs for Ableton Live (and the loops are good in any DAW) feature original royalty-free beats and loops from Deepchild, drum kits and effect racks from Miro Pajic, and the entire live set used in Marc Smith's EAR course.
Download ALL:
https://www.askvideo.com/ear-free-bonus-packs
Deepchild Loop Pack (49.7 MB)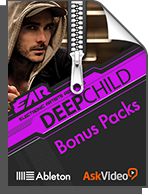 This exclusive bonus pack contains a selection of sample loops created by Deepchild using the techniques detailed in his EAR101: Dirty Circuits course.

Miro Pajic Loop Pack (57.3 MB)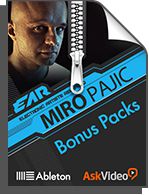 Including the complete audio files and Impulse 909 Kit from Miro's EAR course, this exclusive bonus pack also comes with his Pitched Sync Delay audio effect rack - which you may recognize from his productions. And it's royalty-free!

Marc Smith Ableton Live Set (1.6 GB)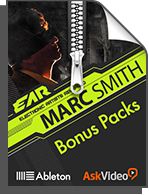 This pack contains the entire Ableton Live 9 set used by Marc Smith in his EAR course on Live Performance. And it's royalty-free!

Wave Alchemy Taster Pack (504.4 MB)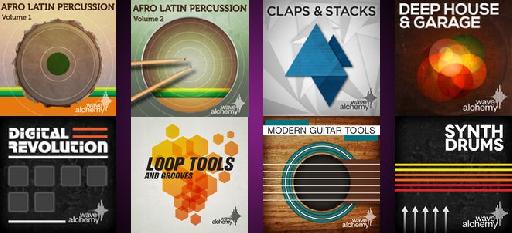 Exclusively created for readers of AskAudio Mag (that's you!), the kind folks at Wave Alchemy have included some excellent royalty-free Loops and Kontakt instruments in this huge taster pack.
You'll find a lite version of Digital Revolution SE for Kontakt, and excellent samples from Afro Latin Vol 1, Vol 2, Claps and Stacks, Deep House and Garage (reviewed in this issue), Tools and Grooves, Modern Guitar Tools and the popular Synth Drums packs.
Sonnox (30-day DEMO Mac/PC'"80 MB)
Famous for their exquisite mixing plug-ins, Sonnox have their entire range available as demos covering every aspect of mixing, from dynamics to reverb to limiting.
WaveDNA Liquid Rhythm (30-day DEMO, Mac/PC'"280 MB)
Liquid Rhythm is an innovative beat generator that enables you to quickly create inspiring rhythm tracks in the DAW of your choice. Check out the latest version in this demo.
Audio & Video Assets from Fall Issue, 2014
Here's all the audio examples and video snippets that accompany the articles from this issue.
TUTORIALS:
REVIEWS:
p.78 Native Instruments Komplete Kontrol S-Series Video:
p.93 Nord Lead A1 Synthesizer Video:
p.100 Novation Launch Control XL Video:
p.107 Samson C01U Pro USB Microphone Audio:
Thanks for reading. We hope you enjoyed the Fall 2014 issue of AskAudio Magazine. Please leave a comment below if you'd like to pass on any feedback about the e-Disc or the issue.
And stay tuned to AskAudioMag.com where we publish new articles daily!