The good people at AudioFile Engineering tell us their new Loop Editor 2 picks up where Apple Loop Utility left off. We tend to agree with this... and have a review in coming soon to show you why.
Minneapolis, MN (September 16, 2014) - Audiofile, a leading music technology company, today announced the availability of Loop Editor 2 on the Mac App Store. Loop Editor 2 is the perfect replacement for the now discontinued Apple Loops Utility and raises the bar with support for all loop types, beat detection, ACID files, and more.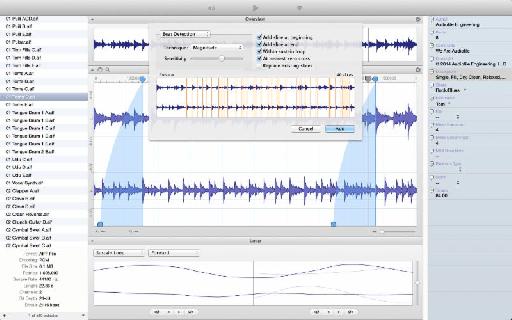 Key Features in Loop Editor 2:
Slice: add, edit, and export slices

Loop: supports all loop types and helps you quickly fine tune loop boundaries

Tag: advanced editing including the Genre & Descriptors properties for Apple Loops files

Script: Support for AppleScript allows automation of complex workflows

Export: multiple formats including Apple Loops, AIFF, ACID, WAV and W64

Loop Editor 2 also includes two indispensable Audiofile utilities: ReCycle Converter converts Propellerhead ReCycle files for importing into Loop Editor and First Aid, which can diagnose and repair uncompressed audio files that won't import or open in audio applications.
Pricing and Availability
Loop Editor 2 in available through the Mac App Store and is on sale for a limited time for $29.99. Regular price is $49.99.