Ever wondered what happens behind closed doors at Waves Audio, one of the most popular audio software plug-in companies on the planet? We interviewed Mick Olesh, VP of Sales & Marketing at Waves.
Mick Olesh, Waves Executive VP of Sales & Marketing talks about his experience working at Waves Audio, perhaps best known for its successful and award-winning plug-ins for music and audio production. Waves plug-ins are used by pro audio engineers, and thanks to their pricing, by bedroom musicians and producers too.
We snuck in behind the scenes at Waves Audio HQ to find out what Mick Olesh does during the day and to see if we could discover how Waves have become such a success story, and where their focus is for the future.
AskAudio: Tell us about the beginnings of Waves Audio. How did it all start?
Mick Olesh: Waves founders Gilad Keren and Meir Shaashua share music as their first love. They met through a mutual friend at a recording studio in 1982. In 1990 they both worked for a start-up called AudioAnimation. Two years later, Waves Ltd. was formed in Israel and in the U.S. simultaneously. It is a known fact that in Israel, there are very strong technical and development skills so it made sense to have the technical base in Israel.
Waves began in October 1992 with the introduction of the first audio Plugin, the Q10 Paragraphic Equalizer. The Q10 broke new ground in three major areas. First, it was the debut of the audio signal processor plugin, a tool commonly used today. Second, its graphic user interface gave users unprecedented control and eliminated the requirement for a DSP engineering background since it automated the filter coefficient calculations. Finally, the revolutionary Q10 offered sound quality equal to or better than many of its hardware counterparts. Another highlight of Waves' first decade of success was the development of the L1 Ultramaximizer, which established a new benchmark for dynamic controls.
Ask: What are the guiding philosophies behind what you and the team at Waves do?
Mick: At Waves, our mission is to develop and provide solutions that enable unparalleled sonic quality for all audio applications. Underscoring this achievement, Waves award-winning audio processor plugins are now the standard technology for countless audio professionals in content creation. These plugins utilize Waves' proprietary algorithms based on their psycho-acoustic expertise. At Waves we are passionate about music and the making of music and our goal is to contribute to the artistic and creative process, the best tools possible towards the users creative experience.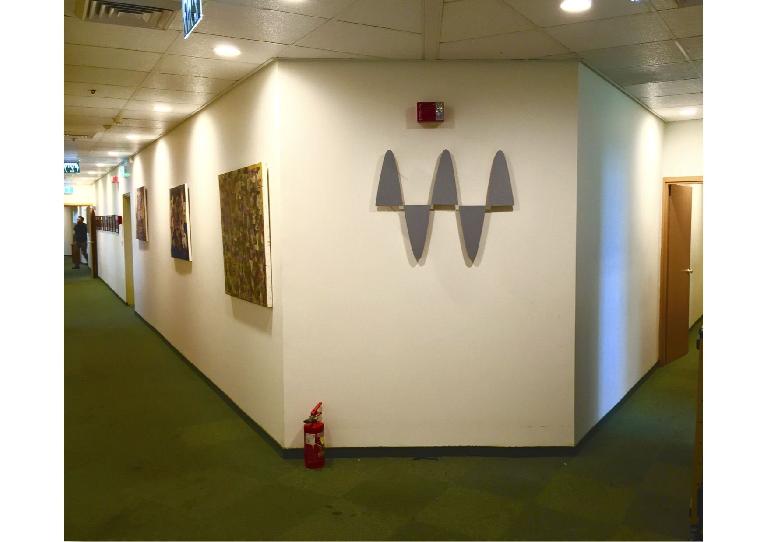 Our mission is to develop and provide solutions that enable unparalleled sonic quality for all audio applications.
Ask: How do you decide on new products? Do you spend time understanding what high-end users, general users or yourselves want?
Mick: Every decision at Waves is a joint decision. We have a yearly plan that goes through an ongoing revision process. In addition, consulting, sales, product management and colleagues in the industry all contribute to the decision process. The majority of engineers and producers (which we call "artists") are Waves users. In many cases the interaction works both ways. They have ideas that they forward to us, or we initiate a discussion with them. We then proceed by developing a relationship via our Artist Relations department.
We aim at catering to the needs of a diverse user base. From novices, to "bedroom producers"—to the very high end of audio engineering needs and standards.
Ask: Many of the Waves plugins are emulations of hardware. How does the creation workflow differ when creating emulation plugins as opposed to plugins with no hardware equivalents?
Mick: The majority of the Waves emulated products are with an artist or with a manufacturer. Each TM we use is covered by an agreement with the Artist or in the case of modeling, with the manufacturer or the product. This includes SSL, API, Dan Dugan and many others... An emulation project can take anything from 10 to 36 months, depending on the complexity of the product emulated.
The first step is to find the original documents of the gear that is being modeled, after which test recordings are run to evaluate its characteristics. Then we make rough builds of the plugins, and compare the plugin to the original hardware by A-B-ing. A process of intensive tweaking follows until we get the ultimate results. The next stage is testing. This involves a group of testers who effectively try to trip the plug-in up and break it across platforms and plug-in variants in a methodological way that can be backtracked and repeated. Then it goes to our Q&A dept. which tests for bugs. Finally, the product is sent to a number of Beta testers. This is crucial for evaluating the overall user experience. In parallel to the above, our designers work on designing the plugin, focusing on aesthetics and functionality as well.
Original plugins, with no hardware counterparts may take less time to create from start to finish, however at times; some may include technological challenges that require longer periods of time and effort.
Ask: Many end users will know Waves through your signature plugins series. Can you tell us how this series came about, and do you have more in the pipeline?
Mick: The Artist Signature Series came into life when we recognized the fact that there are many musicians and inexperienced engineers who lack proper training or experience, but still try to do the job and could greatly benefit from years of experience, know how and techniques that a top engineer has acquired over the years. The Signature Series gives the user immediate access to processing chains and presets that they would otherwise not be able to enjoy. This series is very successful and we do have more in the pipeline.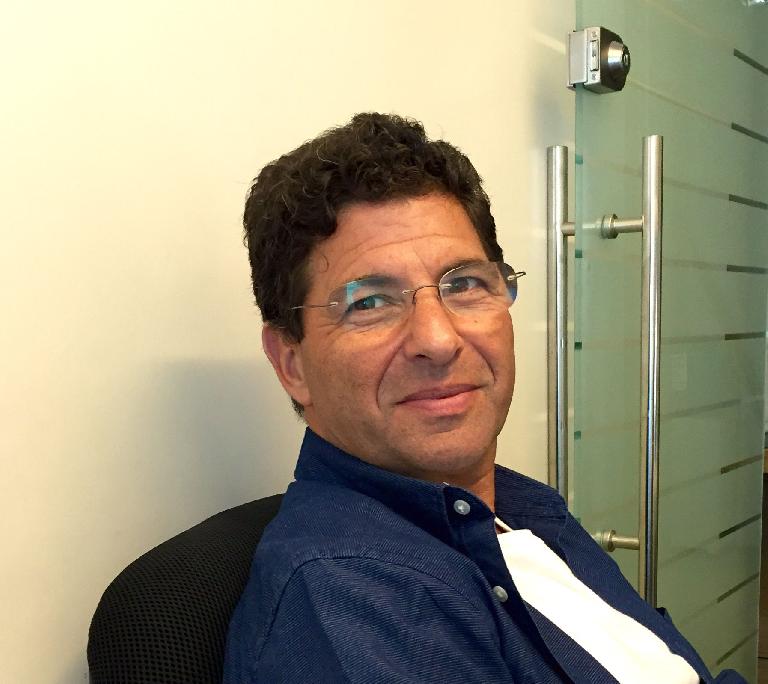 Ask: What does a typical day/week at Waves entail for you?
Mick: As Executive VP of Sales & Marketing I am part of Waves' high management form and I handle business development as well. Waves is a global company so our sales and marketing team have the overall responsibility to communicate daily with a worldwide network of Waves Product Specialists, distributors and dealers.
On a day-to-day basis I would say: have fun, work hard, enjoy the gig, it's a dream, get the motivation going for all around you, push hard when required, always push softly, look for the next opportunity, do whatever you can to enhance the product, brand, think out of the box, think inside the box, always, first and foremost think of the user as well, listen and make decisions…
Ask: With a resurgence in music hardware and music machines taking a grip of the industry, have you been tempted to delve into hardware effects racks or a Waves audio interface much for desktop producers and DJs?
Mick: Yes, and it's very tempting, although in a slightly different way. Waves is very much an IP company and we find it beneficial to the industry that we share our technology via licensing and creating synergy with other brands, in order to provide the industry with the best product from combined manufacture's resources.
Waves NX is a bridge between the creative and listening audience. It enables users to listen to the mix as the producer intended for it to be heard.
Ask: The Waves Nx plugin is a really interesting concept that will appeal to those mixing on headphones. Do you see this technology of creating a virtual room mix as an important landmark in mixing? How do you think this will impact producers overall?
Mick: Waves believes that the Nx technology is a breakthrough as far as what it does and what it will deliver when the ensuing versions will be released. It will enable users to listen to the mix as the producer intended for it to be heard. Nx will bring a complete new soundstage experience to the consumer. Subsequently, for the first time ever, this tool is a bridge between the creative and listening audience.
There are several ongoing stages of future developments that are related to streaming, 3D, VR and intelligent broadcasting that Nx will be providing.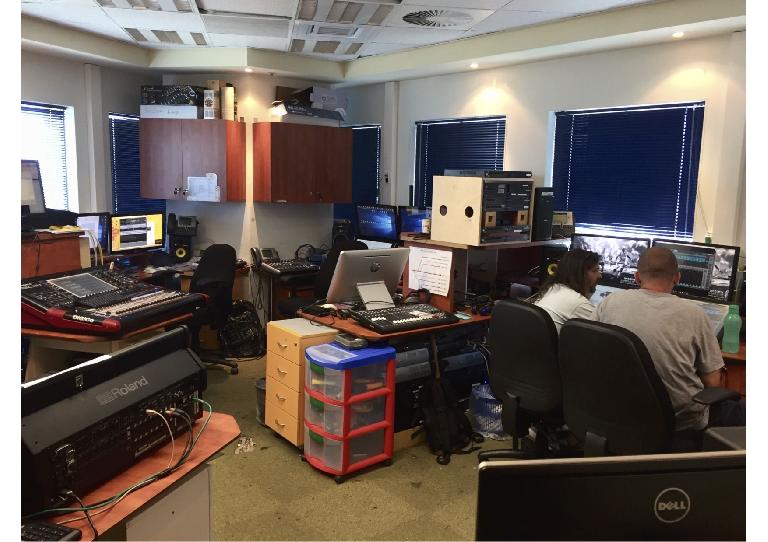 [courses_slider]
Ask: The industry as a whole has suffered from software piracy. What message would you like to give those who have or consider pirating Waves plugins?
Mick: Obviously, piracy is illegal. Waves has been fighting illegal use of pirated software in more than one-way, and we have won several court cases and settlements with illegal users. Beyond the obvious statement declaring the use of piracy software as illegal, over the years, we have made our tools accessible to a significantly wider user base from a price standpoint, and especially in the way they are able to authorize and use Waves tools. We continue to refine and update our system in a manner where the authorization and purchasing experience is made to be as easy as possible. Subsequently, we are attracting a user base that in the past could only dream of using our tools, whereas nowadays, they are able to purchase the tools they require and move onto production without suffering from any illegal consequences.
Those who are using cracks, for lack of better words, are just pissing in the bucket that they wish to drink from.
There is the big picture where it's obvious that this is a crime and we have ways of finding out not only who is behind piracy, we also know who is using cracked software, and we have a proven track record of doing the right thing in these circumstances. The smaller picture is that those who are using cracks, for lack of better words, are just pissing in the bucket that they wish to drink from. There is a financial synergy between all aspects of the music industry where at the end of the day, overall earnings contribute to all its participants regardless of what role they are playing. By stealing software, they are basically eliminating the funds that the industry would have had and could be used in paying them, their friends and musicians to play a gig, or get some gear. It's a vicious cycle, so next time you or a musician-friend doesn't get paid for a gig—look around you at who is using cracked software …..And didn't pay for it!
Ask: If you had to choose your three favorite Waves plugins… what would they be?
Ask: What tips would you give to those interested in a career, either developing, programming or otherwise, at Waves?
Mick: Well for many of us it's a passion, this has been said so many times before …so practice hard, NO EGO, learn, LISTEN and get better every day!