FL Studio for Mac is Real and Enters Alpha Testing Stage!
So, you've been waiting for a Mac version of FL Studio for, like... forever, right! Well, good news. The Alpha version (pre-BETA) of FL Studio 12 for Mac is available for you to try/test.
Image Line are working on a Native OS X version of FL Studio 12. 'It is not a Windows application in disguise,' Scott from FL Studio tells us! Once you've done a merry dance in celebration, you can head over to the FL forums to test it out.
Yes, in case you missed that. This is a NATIVE (not wrapped) version for Mac OS X.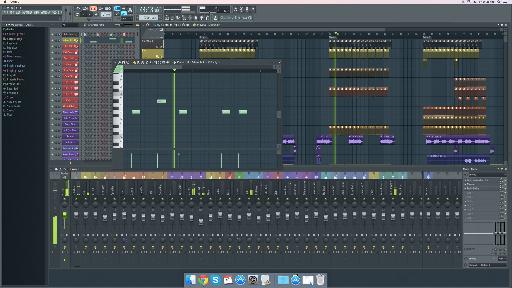 Here's a screenshot of the Mac version in action.
Here's a couple of notes from the east page to get you excited:

Notable things that DO NOT WORK yet:
Drag-drop from browser tree. (workaround: right click in tree and select from popup menu)

VST/AU plugins (only the included FL plugins are supported)

Ogg-encoded wav files (we are working on it. .ogg files load fine though)

Using multiple monitors (so far only working on primary monitor)

MIDI input/output

Proper retina scaling (now it scales so pixels are doubled in retina mode)

The following plugins SHOULD WORK:
3x Osc

Control Surface

Fruity Delay Bank

Fruity Flangus

Fruity Limiter

Fruity Love Philter

Fruity Parametric EQ 2

Fruity Reeverb 2

Fruity WaveShaper

Gross Beat

Harmor

Maximus

Patcher

Sytrus