Noisecontrollers has been turning heads and ears for 10 years. And his new album All Night Long has received critical acclaim for its use of complex sound design. We chat with him about this and more.
Hailing from the Holland, the spiritual home of Hardstyle, Bas (better known as Noisecontrollers) has just released his album All Night Long with studio material spanning two years. As well as delving into the very elements of Hardstyle, Noisecontrollers has fused a lot of sound design elements, sometimes verging on cinematic sci-fi effects, with the traditional fatter than fat kicks and trance-esque melodies.
We caught up with Noisecontrollers between traveling and touring to talk about his approach to music production, the rise and evolution of Hardstyle across the world, his creative process and more.
Ask: Tell us about your music background.
Bas: I started producing Hardstyle around 2005. It's a music genre I discovered in 2003 and I really liked it. I'd always produced music as a hobby but in 2005 I decided to go professional. I bought a studio and around that time I got introduced to Ion who also had some studio gear available. We both started producing Hardstyle and then the rest is history.
Ask: What music were you producing before Hardstyle?
Bas: All kinds. Trance, Hardcore. But I liked to make all kinds of music, and I still do actually.
Ask: I noticed some trance elements in your previous album, All Around, for example in songs like "Waves", "Circles". Some beautiful arpeggiated trance style melodies. What was your inspiration?
Bas: Well Hardstyle in general has trance-like euphoric sounds. The melodies are quite complicated so there's definitely some resemblance with the Trance genre. As far as my own music I always loved Trance, Hard Trance and even Classical. That's always influenced my music.
[ad_unit]
Ask: Tell us about the gear you've been using pre-2005 and post.
Bas: Before I went professional I worked on a PC with old music programs like Fast Tracker. It's really old school! Actually you couldn't do much with that program but I learned a lot and it forced me to be creative and find solutions to the problems that program gave me.
Then when I started producing professionally I bought Logic Pro… version 6 back then. I got my first sound card, monitor speakers and that was basically it. A few years later I got a Virus C which I still love and think it sounds better than the Virus TI.
I bought more synths like the Roland JP-8080 and other hardware synths with a nice sound. But mostly I went for software synths.
Ask: Are you still using Logic Pro?
Bas: Yes, I'm on Logic Pro 9, I haven't upgraded to X yet. I was in the middle of producing my album so didn't want to change and right now I've just moved my studio so I'm thinking about switching to Logic Pro X or to PreSonus Studio One. But I love Logic.
Ask: What about other hardware gear you use?
Bas: I have a good audio interface like the MOTU 828. I don't use too much technical stuff for the studio. I buy what I'm recommended and let it be high-end with little audio quality loss.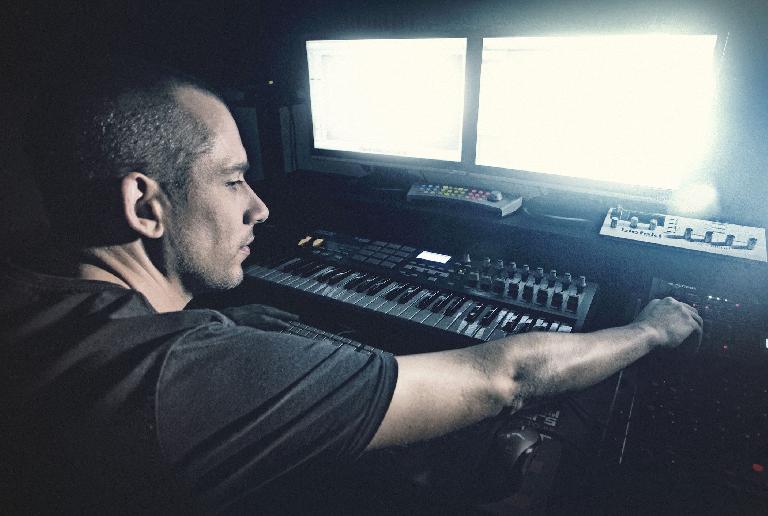 Ask: What about MIDI controllers? I've seen an Akai controller in your studio.
Bas: To be honest I don't care too much for controllers, I prefer keyboards where I can use all the keys and use the modulation and pitch bend. I'm not into assigning knobs to certain plug-ins. I prefer to draw it in the box in my DAW and check if it sounds great. I'm not so much a live producer, I prefer programming what I want.
If I have keys, pitch bend and modulation wheel, then I'm happy!
Ask: You mentioned getting more involved in software synths. What synths and effects plugins are you reaching for?
Bas: I use so many and every time I use different ones. Mostly I use the internal plug-ins in Logic as I think they're great. And in the end I think it's less important what plug-ins you use and more important how you combine them. As far as sound design I do crazy things. I sometimes have channel strips with 20 or 30 plug-ins so I cannot point out one plug-in that makes the difference, it's the combination of plug-ins that really does the job.
Ask: I noticed some glitchy elements in many of your tracks and vocal elements with singers like Taylr Renee. Can you tell us more about your inspiration behind these?
Bas: Well, some of the tracks you've mentioned are from the previous album which is more mainstream, meaning it has more accessible sounds. I never like to use inspiration. Well, of course you need it, but it's really just what happens in the studio that certain day. It's hard to explain where the inspiration came from. The latest album, All Night Long, is more experimental and focuses on sound design. Plus it has non-Hardstyle tracks on it too.
Ask: Yes, that makes sense as many of the tracks on All Night Long have a somewhat cinematic Sci-Fi feel to them.
Bas: That's a big compliment because it's a typical studio album. It's not as focused on the dance floor. It has floor filters but it's much more focused on listening and experiencing . Like when you go to the movies to see special effects… that's the point of this album. The sounds are designed to be more interesting to listen to.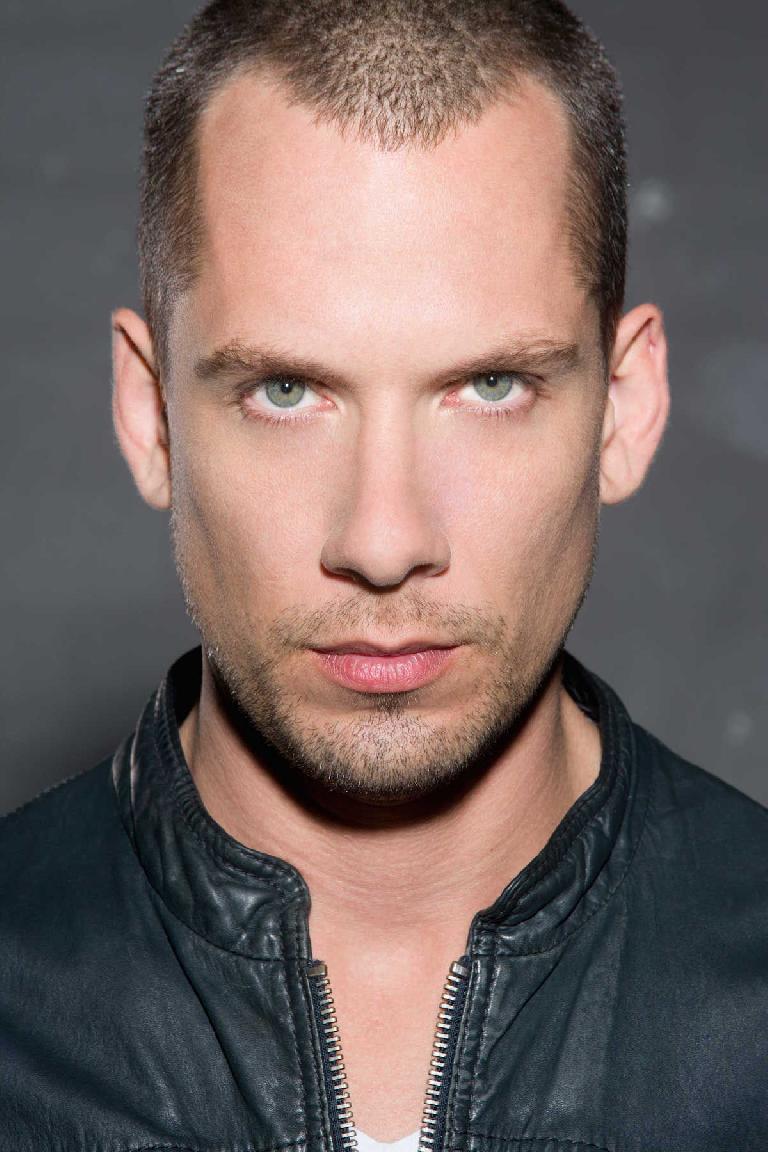 Ask: Do you feel All Night Long will take Hardstyle into new realms?
Bas: Well I've got great feedback on it. I've heard some other producers making tracks in the style of "Here We Go", based on sound design. But I don't think it will change the whole Hardstyle sound. The new album was just a relief after the mainstream sound of the last album. I just wanted to do something different in the studio and also what I enjoy. I love making crazy sounds and spending a lot of time over it. For me that was the most important reason I started doing this.
Ask: All Night Long is a very long album with 20 tracks. How long did you spend on the album?
Bas: Actually not that long. I think I did the album in 6 months. Most of the tracks are mashups of older tracks, so sometimes things just happened in the studio and I finished them. For the rest I already had some more experimental tracks which I'd never released before as I had no audience for it. If people expect Hardstyle tracks why would I throw a Dub Step or Trance track at them.
But, in a studio album I think it's really cool. It's like bonus material and gives people a look at what I do in the studio. Now I can put those tracks on it. Finally I produced 7 new tracks which made it onto the album and they were ready within a few months.
[courses_slider]
Ask: Because you're touring a lot do you work in hotel rooms and airport lounges?
Bas: It's so funny but I've never done it. The only use for me is to think of a good melody and some build-ups. But in the end I really need my studio. I want it to sound fat and good, and I can't get there on headphones. I need my studio for production and that's where I'm in my comfort zone. I love the overall sound of certain tracks and I can never achieve that in an airplane!
Ask: It's interesting as I've spoken to a few people who tell me they've mixed tracks while traveling by airplane! Glad to know I'm not the only one who can't do this…
Bas: Yeah, I have a really good Genelec sound system in the studio. Even when I think everything sounds great I have to check it in my car, check on different sound systems and if it's good everywhere, then I'm happy. But still I'd never be happy using headphones on an airplane. It would make me so insecure about how it sounds.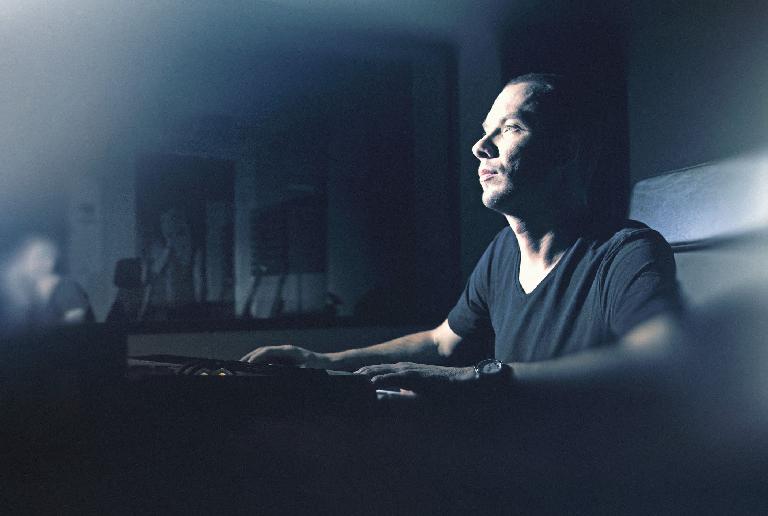 Ask: What's your production process for your signature fat Hardstyle kicks?
Bas: It's such a long story. I've been doing it for 10 years and so my kicks have been developing over that time. It's 10 years worth! I lately began using some new techniques involving some side chaining on the tail of the kick to give it more pump. Also how you mix the lead and other sounds really influence how these sit on the kick. In the end, it's a product add up of mixing a kick with the other sounds. It's complicated so there's not a short story to explain it.
Of course it's a lot of trial and error. You start with a kick drum like an 808 or 909 and then you develop it from there. It's literally a process which takes years which is what makes Hardstyle so unique.
Ask: Sounds like you're really into sculpting sounds, so I imagine you enjoy getting into synthesis.
Bas: I love sound design but I also love how something sounds in the overall sound. I don't just want a cool kick I want the whole product to be good. That's why I'm proud of where my Hardstyle is nowadays because I think I have quite a unique overall sound.
[ad_unit]
Ask: Are there any artists you admire and listen to a lot?
Bas: That's a difficult question. I love Never Say Die Records. It's a very Dub Step style label. I love what other Hardstyle producers are doing. I listen to classical music so if I would name a few it would leave the others short. So, I wouldn't know which ones I particularly admire as there are so many.
Ask: Do you have any tips for artists and producers (Hardstyle or any genre) that are starting their musical journey now?
Bas: I have two tips. Firstly, always produce what you like. Never think too much about what other people like or what is popular right now. Just make sure you are happy and the rest will come later.
Secondly, it's all about trial and error. There are no secrets out there you have to know before you have success. In the end with trial and error you will get there even if it takes a long period of time. So, if you follow those two tips you will become a successful producer for sure.
Ask: I know this summer you've played in Ibiza, Spain, Belgium and more places. I'm guessing the spiritual home of Hardstyle is the Netherlands?
Bas: For sure, yes.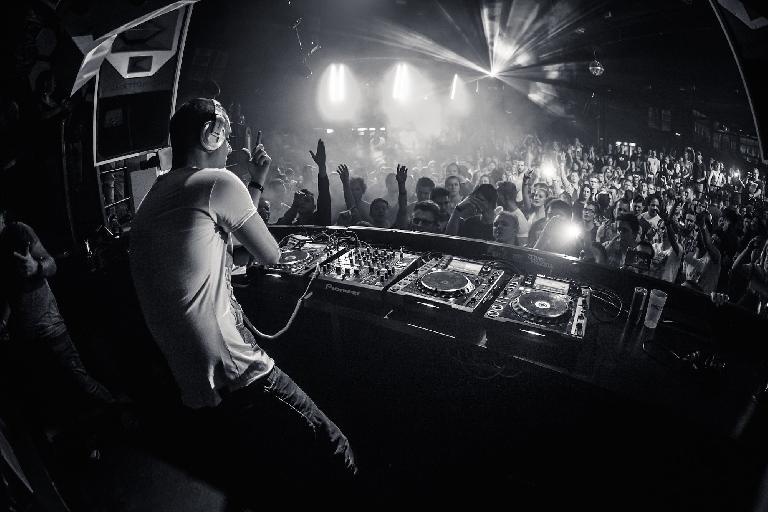 Ask: Where around the world do you feel Hardstyle is growing and becoming more popular? And do you enjoy playing more in Holland or abroad?
Bas: In North America and South America it's really getting bigger. I played in Chile a few times and it's really popular there. The biggest difference is in Holland there's so many Hardstyle festivals that people get used to me and there's great quality and quantity of Hardstyle productions. When I play outside of Holland people who don't see me or other Hardstyle artists normally are much more enthusiastic and excited. I love that atmosphere.
Find out more about NoiseControllers here: http://www.noisecontrollers.com
NoiseControllers on Facebook: https://www.facebook.com/Noisecontrollers