Can you imagine an audio plug-in where you can choose different effects "plug-ins" and insert them in any order you wish to, modular style? Kilohearts are one step ahead with Multipass.
Earlier this month, music software developer, Kilohearts, teased us with their latest project, Multipass. They describe it's concept as 'a band splitter with up to 5 bands. We call them lanes. For each lane you can add effects and then the bands are mixed together again.'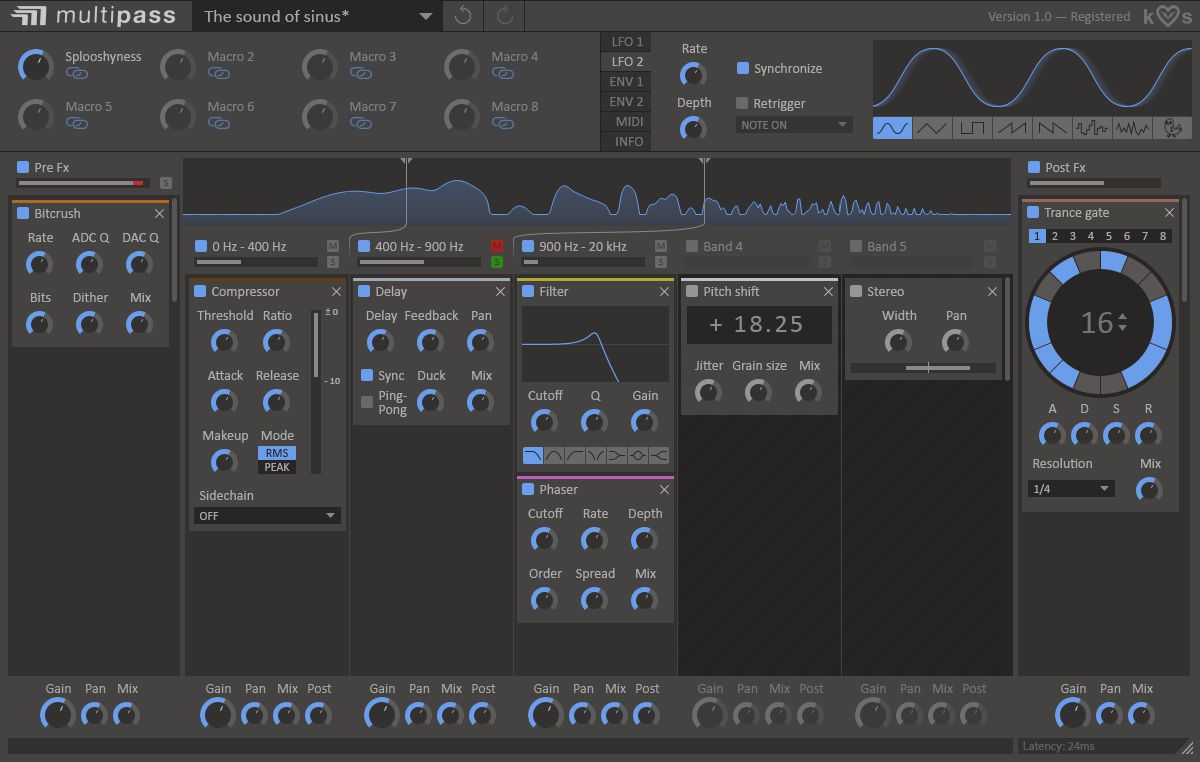 Kilohearts Multipass BETA screenshot.
Each effects unit is called a snap-in as they are stand-alone plugins which can be used, modular-style. in Multipass. It's up to you how many you use, where they are placed, etc.
We asked Anders Stenberg from Kilohearts on how he came up with the idea of a modular system for software effects plug-ins. He said:
'We actually made a static multiband effect, at the time called 'Neurochorus', and one of our testers noted that it would be interesting if you could have a configurable effect chain. So, we pretty much scrapped that plugin totally and here we are a long time later with a different and vastly more versatile effect processor."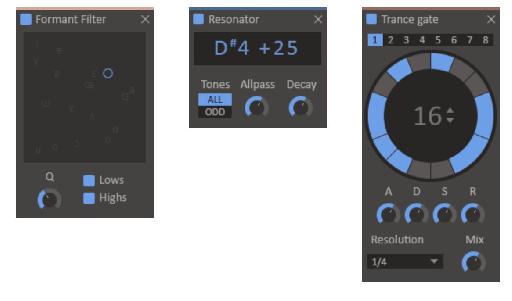 An example of three snap-ins.
So, you may be wondering if there are many of these snap-ins available'¦ Kilohearts assure us Disperser and Faturator will be compatible when multiples launches and they have more in production. The below are their current list of snap-ins:
Bitcrush

Chorus

Comb filter

Compressor

Delay

Distortion

Filter

Gain

Haas

Limiter

Phaser

Pitch Shift

Resonator

Stereo

Trance Gate

Formant Filter

So where and when can you get your hands on Mulipass? Well, despite not releasing an official release date, KiloHearts assure us they're working super hard on bringing it out as soon as possible. And we'll have a review for you here at AskAudio Mag as soon as that happens!

There's more info about Multipass here:

http://kilohearts.com/news/2015-02-20_multipass_teaser