9 years ago today Martin Sitter launched macProVideo.com. The rest, as they say, is history. Here's what founder & CEO of leading online education company has to say about the past and future.
9 years ago today, I launched macProVideo. We went to market with a course on A.Pack (an audio compression tool for DVD-Video) and DVD Studio Pro. I remember being very nervous on this day 9 years ago, because I had no idea if the courses would sell. But they did. And they did very well.
Within a month, I hired employee #1. And a few months later, macProVideo moved from my living room, into a new office in downtown Vancouver with 5 employees. We quickly became a REAL company. Looking back upon our humble beginnings, I am amazed and proud of how far the company has come over the last 9 years.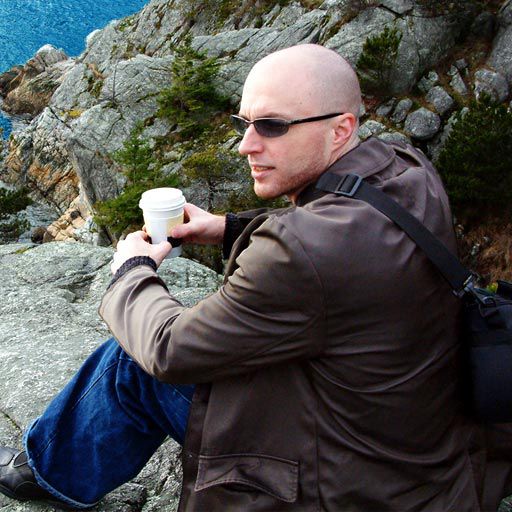 Martin Sitter continues to pave the way in online accessible, online video-based education.
Today, we have an amazing 8,500 square foot office overlooking downtown Vancouver. The office is home to 35 employees, and our extended family includes half a dozen others that work from home in various parts of the world, along with almost 100 educators that produce our online courseware. As a team, we work hard every day to ensure our industry-leading training gets out the door to you, our extremely valued customers.
Year 9 was a break-out year for MPV. We released over 150 new courses into the library, and our membership grew by leaps and bounds. We expanded our courseware offerings and continue to grow into new markets, bringing our membership incredible new courses of interest that go far beyond our original plan of offering courses only for Apple Pro Apps like Logic and Final Cut Pro (yes, that's why I named the company macProVideo!). Today, we cover all software, from all genres. And we continue to expand into other areas like social media, education, and business development (stay tuned, you'll see several of these courses in the months ahead).
One big event in year 9 was the re-branding of our print magazine from MPVHub, to AskAudio Mag. In August of 2013, we launched the new and improved AskAudioMag.com website, and I'm pleased to see it has quickly grown to become one of the most popular audio news sites on the web. AskAudioMag.com is currently rated by Alexa as the 113,000 most popular site on the web, and we get busier every day!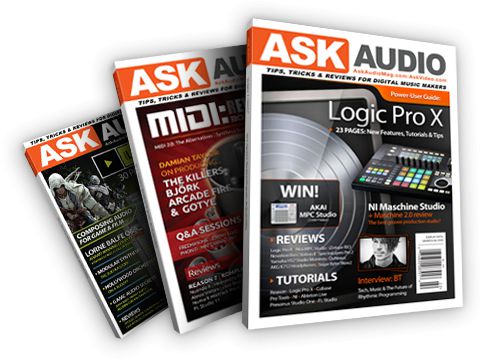 macProVideo library pass holder? Then opt-in to get your FREE quarterly AskAudio Magazine!
We also changed the format of the AskAudio print magazine to make it more compact and digest-like, so it's easier to read on the bus, or the plane, or your couch! We've used only the highest quality paper stocks and inks in the production of the magazine'"in my humble opinion this is the most beautiful audio production magazine ever published. And don't forget, if you're an MPV or AskVideo Library Pass holder, you get this magazine delivered to your door for FREE, every quarter! Just login to your account at macProVideo, and opt-in to receive the magazine!
Year 9 was a very cool year indeed. But what makes MPV the leading online training company that we are is most definitely YOU, our students and customers. Without you, and your incredible support, we wouldn't be here doing the jobs we love. So on this day, the day of our 9th anniversary, I'd like to give an extra special thanks to everyone in the MPV community. We spend our days helping you to realize your dreams, so that you can help us to realize ours '¦

Thank you sincerely, for supporting macProVideo.com!