Modstep iPad MIDI Sequencer Update Includes Ableton Link, Draft Manual & MIDI Sync Improvements
ModSstep, the iPad MIDI Sequencer, promises so much and is why some users were unhappy about some teething issues and no manual. Good news is the first update has been submitted to Apple already.
The first update for modstep has been submitted to the AppStore and will be online soon, as well as the draft of the manual which you can get here. This is not the final manual but should provide a complete overview of what modstep can do at the moment.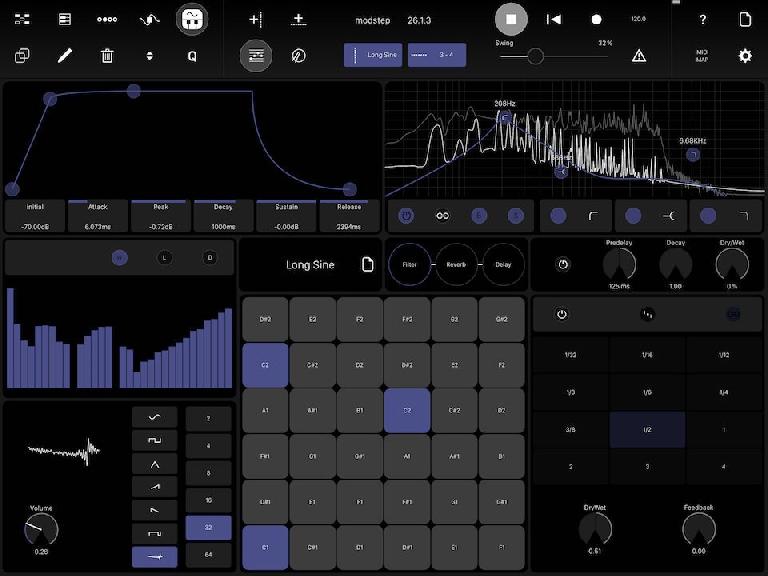 Changelog for modstep 1.0.1
New features:
Improvements:
Fixed bugs:
fixed a bug that would cause modstep to crash when deleting a Track with an IAA app
fixed a bug that would cause a crash when an Autosave Session was loaded
fixed a bug that would cause a crash when a New Session was created
fixed a freeze that could be caused by recording Note Repeat
fixed a bug that prevented saving of root notes
fixed a bug that could cause modstep to show a black screen when switching to an IAA app
fixed a bug that could prevent modstep from loading Sessions from the root folder
fixed a bug with the IAA browser index
fixed a bug that could cause a crash when long-tapping a Session in the Browser
fixed a bug that would keep Delete active although another Edit tool was selected (red frame kept on flashing)
fixed a crash that could occur when a MIDI Track was armed and external MIDI was recorded
fixed a bug where the first loaded Synth Patch was empty/displayed no name
Known bugs 1.0.1:
wrong IAA FX are loaded (IAA Effect slot)
adding an IAA FX can lead to crash (IAA Effect slot)
crash when deleting IAA FX (IAA Effect slot)
quickly dragging sample kits might cause a crash in rare cases
import and export of separate CCs, chords and Pads doesn't work (whole Templates work though)

Requirements:
iOS 8 or later
for audio and MIDI streaming to a Mac or PC, the studiomux server software is required: get the latest for free at studiomux.net.