m.phase is a real head-turner of an app. While other DAW controllers focus on cramming as many buttons and faders onto the iPad screen, m.phase is clear, uncluttered and simple to use.
March 2nd 2014, Attnang-Puchheim '" The world's first multi-touch gesture remote for DAWs!
m.phase is a completely new way of controlling your favorite DAW using innovative and still easy to learn multitouch gestures. The App focuses on tasks and functionality by replacing traditional knobs and faders with actual hand movements that you are used to - similar to moving your analog faders.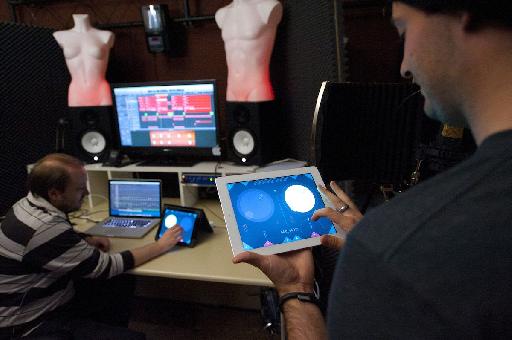 m.phase supports Pro Tools, Logic, Cubase, Live, Reaper and works with many other music software packages too.
No more inconvenient clicking and dragging with your computer mouse. This approach gives you the possibility to operate it blindly, and to focus on your work instead of fumbling around and looking for knobs and faders.
And yes, even though the App is intended to be used as a 'blind control', it has a beautifully animated design with some pretty neat concepts. Staying focused on essential mixing tasks, the sound designer receives visual feedback incidentally. Once taking a short look at the user interface the current channel details are presented additionally. One outstanding feature is the 'channel link mode' that could improve a users workflow with speed and efficiency within one processing step.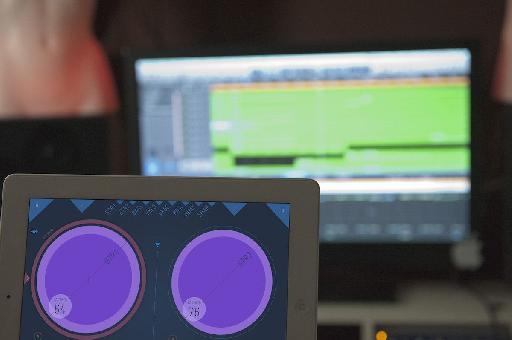 m.phase officially supports some of the most common professional recording applications like Avid Pro Tools, Apple Logic, Steinberg Cubase, Ableton Live and Cockos Reaper, but it works with other tools as well.
The App is now available on the Apple AppStore.
Website: www.mphase-studio.com