In three simple steps you can sound like Beyonce... well, not like her, but a distinctive sawtooth synth sound from her recent song, 'Blue'. G. W. Childs shows you how using Logic Pro's ES2.
If you've been listening to the new Beyonce album, you're definitely not alone. The hip hop diva released an extremely powerful, yet experimental album that pushes the limits in many different ways, including the videos. You've probably noticed that the production is extremely open and introduces synths sparingly. For an example, listen to 'Blue', in the video, around 02:38. When the more analog-ish synths do come in, it's a low, warm sawtooth lead that really picks things up. The ES2, is actually the perfect synth for this kind of work. Let's see how it's done!
Step 1 - Go Mono...
Within Logic Pro's ES2, select the Tutorial Settings, within the patch directory, and then select the Analog Init patch. This will zero the synth out, and give us clean settings to get our patch going.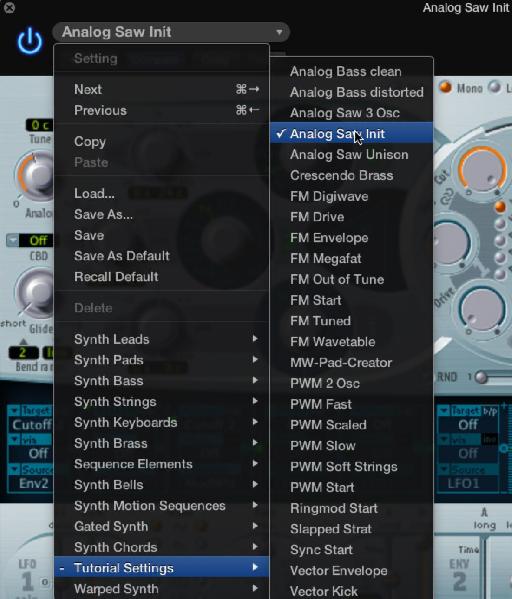 Now, you'll notice the default patch isn't very beefy. That's okay, we'll fix that soon! Our first setting will be to enable Mono mode. This will limit the amount of keys that can play at once to one, and will allow us to get more serpentine with our portamento. We'll be able to get those cool sweeps when we move from key to key.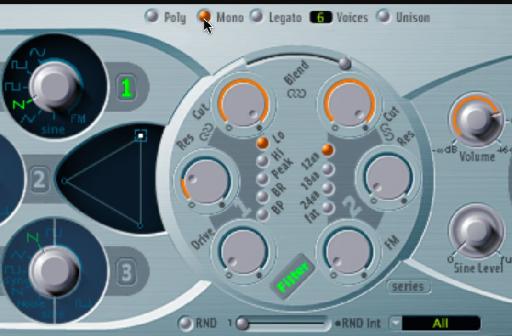 Step 2 - It's all about some Unison
Now, let's beef this up, exponentially. Enable the Unison button at the top, which multiplies the amount of voices that will play when a key is pressed. The default number of voices is 6. And, that's a pretty healthy amount. But, let's make it even bigger. I'll switch it to 12.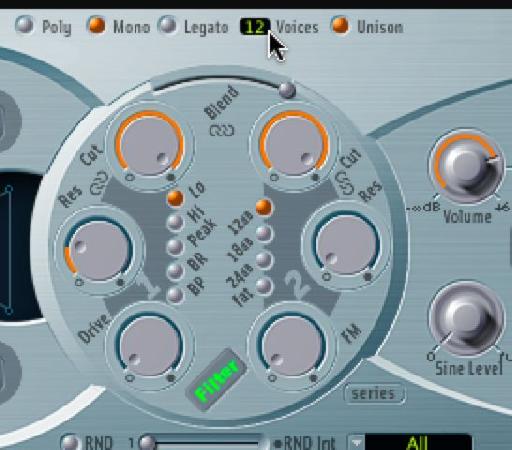 Okay, if you play a key now, you'll probably notice that the tone is much bolder. But, it's still not quite thick. There's a quick and easy fix for that: Raise the Analog knob until it's fat enough for your greedy ears. Nice, right? Push it almost all the way up!
Step 3 - Go Analog...
The main way that sound designers get those big, thick, nasty patches is usually through a lot of detuning, along with Unison mode, which is a feature that exists in most synthesizers. Generally, it's the detuning of two or more oscillators which usually gets the effect. We already have a lot of detuning going on, thanks to Unison, and Analog. But, I wouldn't mind a little more thickness, Let's add another oscillator. I'll press the 2 button in the oscillator section to enable the ES2's second oscillator.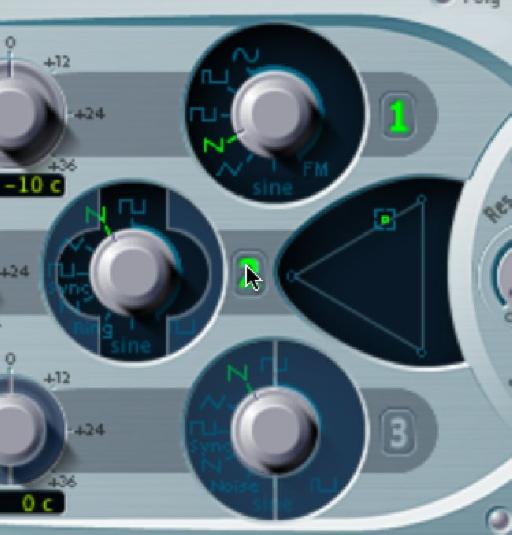 Now, in order to hear the second oscillator, we'll need to consult Logic's blue pyramid of power. We'll drag the small control point towards the middle of the triangle.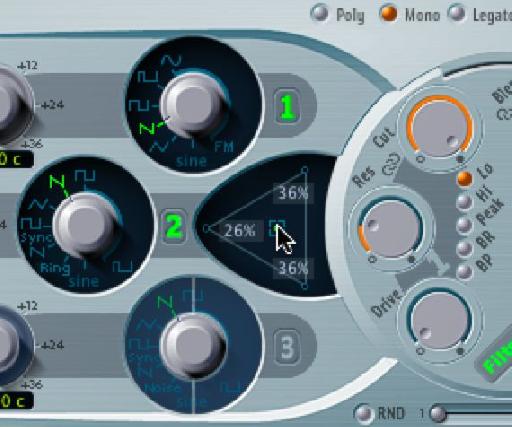 Next, we'll lower the Coarse pitch of both oscillators by -12. This will lower the pitch and ensure the patch is played in its sweet spot, near C3.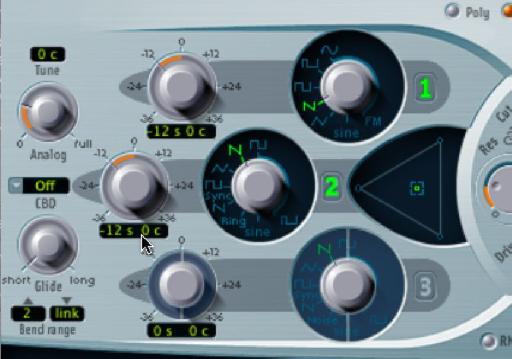 And, there you go! A sweet, hooverish, monophonic pad that closely emulates Queen B's thick, dirty lead. Optionally, you could add a little chorus, to expand some thickness. And, you could lower Filter 2's Cutoff, to add a little room for vocals. Whatever you decide to do, you now understand the fundamentals for ES2 thickness and how Beyonce keeps the low end, thick.