Join The Riot, a talented electronic dance group from Sweden, had a novel idea, which turns the bedroom or project studio idea on its head. They're recording in a glass box in the middle of Stockholm.
The debut album from Join the Riot is aptly named, A Glass Cage Of Emotions, and the glass cage itself is part of a hotel display window on the corner of one of the busiest streets of the Swedish capital.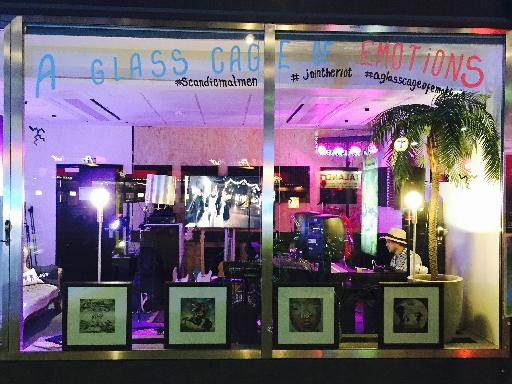 The Glass Cage in Stockholm where Join the Riot are recording their debut album.
The studio is therefore temporary and based around the Audient ASP4816 desk. Vocalist Henrik Ljungqvist (pictured below with the desk) says, 'It's brilliant. It's really cool to have such a professional desk in our studio,' adds Henrik, indicating the Audient ASP4816. 'We've never worked with this kind of stuff before,' he admits.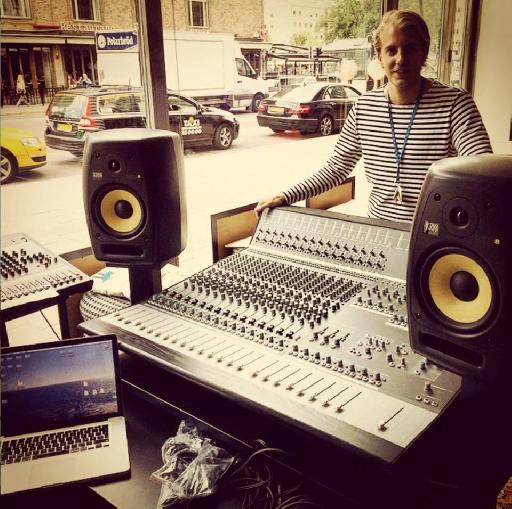 Vocalist Henrik Ljungqvist with the Audient ASP4816 desk.
Not sure if I'd be comfortable recording (and producing) an album in full public view, but it's certainly a novel idea.
Read the full story over on the Audient website here.