Few producers garner the attention that BT (Brian Transeau) commands at the helm of studio innovations. Years ago, BT was one of the first producers to make popular the sound of "stutter editing" - a
Peu de producteurs Garner l'attention que BT (Brian Transeau) des commandes à la barre d'innovations studio.
Il ya des années, BT a été un des premiers producteurs de faire populaire au son de "montage bégaie» - une technique qui impliquait minutieux, fastidieux micro modifications à pépin sur un beat, et l'effet du son d'une manière nouvelle.
His custom built Effect Plugin by iZotope called Stutter Edit just hit the market. Its a clever device allowing the user to press keyboard MIDI notes, which in turn activate various stutter effects. What used to take hours in the studio editing, can now be added to the mix at the stroke of a keyboard press. I bought it as soon as it came out, and immediately started implementing it into my live DJ sets with Ableton Live. It loaded up pretty easily. There's a little bit of wiring to get the stutter edit up on each channel.

Here's a brief walk through, which is also thoroughly documented in the program upon first launch. A quick note - don't just click "Hide This box" before you follow the link in the box to the instructions. I made that mistake, and it was a pain to find the directions with a web search.
Etape 1
Faites glisser Modifier Stutter au canal audio que vous voulez effet.
Etape 2
Create a new, empty midi track. This will be how you input the keyboard MIDI notes to command the plugin.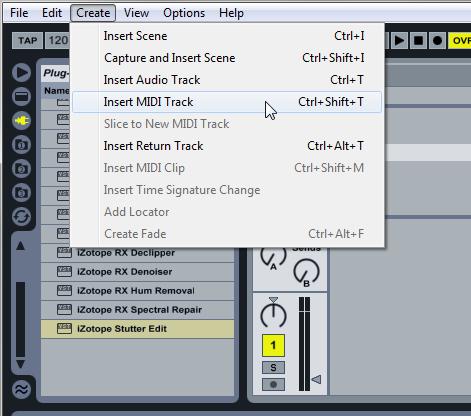 Étape 3
Sur le chanel MIDI, sélectionnez Midi à partir de: Toutes les ins.
Select Monitor : In.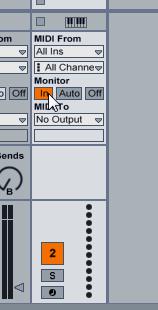 Etape 4
On the midi channel, click Midi To : 1-audio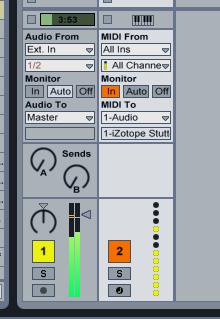 Maintenant, vous avez des données MIDI va à un canal MIDI silencieuse, puis acheminé vers le canal audio. Le plugin prend les données MIDI et que chaque touche est pressée, cet effet stutter spécifiques travaille sa magie sur l'audio.
Here's a picture of both channels together, with proper settings: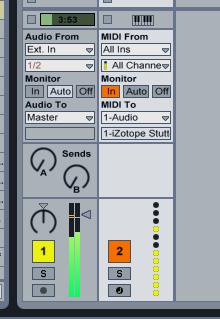 Alors, comment est sa qualité?
Eh bien, carrément incroyable. Avec un seul a ajouté VST, je me sens comme j'ai 500 nouveaux effets. J'ai dû ajouter un petit clavier portable à mon rig, mais sa vaut le gain dans les textures, les pépins, fondus, construit épiques, et bégaie.
Chaque touche du clavier ne une manipulation des sons très spécifiques.
Je pense que les effets pépin et bégaie va faire fureur pour les 6 prochains mois. Il suffit de faire soi-même et le public une faveur. Ne soyez pas si perdu que vous faites 50 effets chaque chanson. Il va obtenir rapidement vieux.
Utilisez-le pour créer des compositions, l'utiliser pour créer les gains. Ne l'utilisez pas pour l'amour du bégaiement tous les 4 bars!
Vous pouvez gagner un plugin Stutter Modifier saisir dès maintenant!