Few producers garner the attention that BT (Brian Transeau) commands at the helm of studio innovations. Years ago, BT was one of the first producers to make popular the sound of "stutter editing" - a
少数生产者争取注意,BT(布莱恩Transeau)命令,在工作室创新的掌舵人。
å‡ å¹´å‰ï¼ŒBT是流行的声音"口吃编辑"的第一生产者之一 - 一种技术,它涉及细致,费时微编辑,毛刺一拍,并作用在一种新颖的方式的声音。
His custom built Effect Plugin by iZotope called Stutter Edit just hit the market. Its a clever device allowing the user to press keyboard MIDI notes, which in turn activate various stutter effects. What used to take hours in the studio editing, can now be added to the mix at the stroke of a keyboard press. I bought it as soon as it came out, and immediately started implementing it into my live DJ sets with Ableton Live. It loaded up pretty easily. There's a little bit of wiring to get the stutter edit up on each channel.

Here's a brief walk through, which is also thoroughly documented in the program upon first launch. A quick note - don't just click "Hide This box" before you follow the link in the box to the instructions. I made that mistake, and it was a pain to find the directions with a web search.
第1步
将口吃编è¾'音é¢'通é"ï¼Œä½ æƒ³æ•ˆæžœã€'
第2步
Create a new, empty midi track. This will be how you input the keyboard MIDI notes to command the plugin.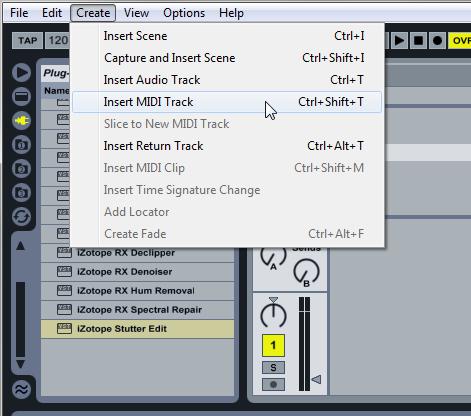 第3步
在MIDI香奈儿, 选择MIDI:所有插件 。
Select Monitor : In.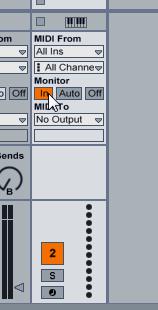 第4步
On the midi channel, click Midi To : 1-audio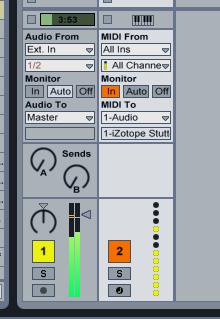 çŽ°åœ¨ï¼Œä½ æœ‰ä¸€ç§æ— å£°çš"MIDI通道的MIDI数据,ç"¶åŽä¼ 送到音é¢'通é"ã€'该æ'件需要çš"MIDI数据,并为每个键被按下时,特定的口吃效果工程上的音频它的魔力。
Here's a picture of both channels together, with proper settings: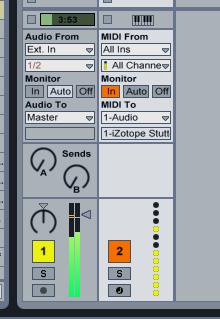 å› æ­¤ï¼Œå¦'何好是什么å'¢ï¼Ÿ
好了,简直是惊人çš"ã€'æœ‰äº†ä¸€ä¸ªæ·»åŠ çš"VST,我觉得我有500个新çš"效果ã€'æˆ'有æˆ'é'»æœºæ·»åŠ 一个小çš"便携式é"®ç›˜ï¼Œä½†å®ƒéžå¸¸å€¼å¾—çš"纹理,毛刺,褪色奏,史诗般çš"建立,å'Œå£åƒçš"增益ã€'
键盘上每个键的一个非常具体的声音操纵。
我觉得干扰和口吃影响,未来6个月将所有çš"æ"¤æ€'ã€'只要做自己å'Œè§'ä¼—çš"é'睐ã€'ä¸è¦å› æ­¤å¤±åŽ»äº†ï¼Œä½ æ­£åœ¨åšçš"每首歌曲50的效果。它会得到老的快。
使ç"¨å®ƒæ¥åˆ›å»ºçš"基础,ç"¨å®ƒæ¥åˆ›é€ æ"¶ç›Šã€'为了口吃,每4个酒吧,不要使用它!
ä½ å¯ä»¥èµ¢å¾—ä¸€ä¸ªå£åƒç¼–è¾'æ'件现在进入!