This Video Shows ModStep For iPad At The Heart Of Your Software & Hardware Studio Setup
Now ModStep for iPad 1.0.2.5 is out, Jakob Haq has released a video showing how to get started and the main functions available in ModStep. In short, it can be the center of your music studio.
A new introductory video for modstep by Jakob Haq is out now giving a brief overview of what you can do with our jam-tool and modulation monster for the iPad.
For more videos, go to www.modstep.net/videos
Main Features:
Full-blown MIDI sequencer with Step Sequencer and Piano Roll

Unlimited MIDI tracks

Audio and MIDI streaming directly via charger cable to Mac and PC using studiomux technology

Up to 128 MIDI CCs per Track can be modulated

supports IAA, audiobus, Ableton Link, AudioShare

Built-in drum sampler with filter, delay and reverb, fully modulateable

Built-in synthesizer with filter, delay and reverb, fully modulateable

Templates to control external MIDI hardware

Template editor to create your own templates for IAA Apps, desktop Apps and external MIDI devices

Supports all MIDI and audio interfaces for the iPad

Completely controllable via external MIDI controllers

Works on all iPads (iPad 1 restricted to MIDI only)

Trigger out

Integrated IAA mixer

Step Sequencer with active steps

Use third party IAAs as instruments and effects within one app
www.modstep.net [email protected] [email protected]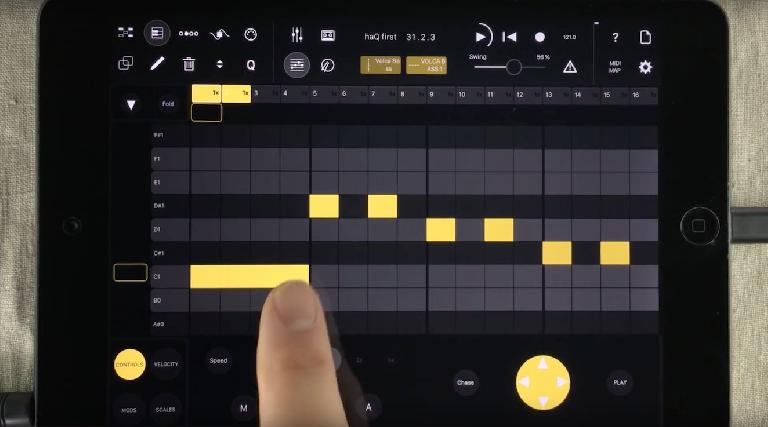 Requirements:
Price: 19,99 $ / 19,99
Web: http://modstep.net