Modulation plug-ins can help provide movement and interest in your mixes. Matt Vanacoro looks at 3 UAD options: Boss CE-1 Chorus Ensemble, Roland RE-201 Space Echo Tape Delay & MXR Flanger/Doubler.
The Universal Audio UAD-2 powered plugins are lauded by professionals for their faithful emulation of vintage processors. Many of us utilize their carefully emulated compressors, channel strips, and mastering plugins on our mixes to give them the polish and shine that they need to compete in today's marketplace.
How often, however, do we reach for some of their more creative modulation tools? After a few days of work and craft beer with legendary mixer/producer Daniel Wyatt, I was inspired to take a closer look at my modulation plugin inventory and take stock of how I utilize mod plugins to give otherwise stagnant passages a sense of motion.
Boss CE-1 Chorus Ensemble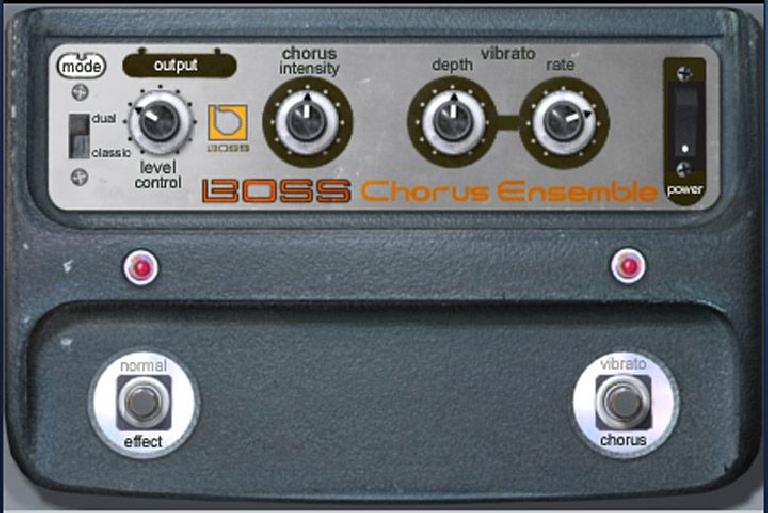 The CE-1 is an astonishingly accurate model of the 1976 pedal produced by Boss. When I need to warm up an otherwise harsh guitar track, the CE-1 is most likely the first plugin I will reach for. It has 2 modes and can pull off both phased chorus as well as true pitch-shifted vibrato. I love using it primarily for its subtlety. This is not a heavy-handed plugin by any means. It's precise, and it will help you round the edges off of a particularly harsh track. I'll use it on guitar and keyboards for the most part, but even bass and backing vocals will get a small does of the CE-1 in my studio occasionally. You can even run it in 'dual mode' which simulates linking 2 of them together for an extremely wide sound.
Web: Boss CE-1 Chorus Ensemble
Roland RE-201 Space Echo Tape Delay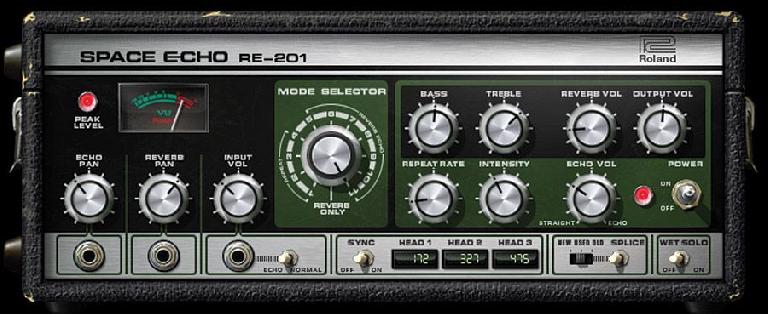 Where the CE-1 is subtle, the RE-201 is... not. Don't let the 'delay' in the name fool you, this plugin adds a vintage tone to any track you put through it in addition to an atmospheric echo. Cranking the intensity knob enough will push the plugin to the point of self oscillation, creating a synth-like bath of sound. I've had the good fortune to use the original RE-201 on more than one recording, and I can honestly say that when you add in the convenience factor, this emulation stands right up against the original. You can even sync to host tempo and pan the echo/reverb modules, something that just wasn't possible on the original.
Web: Roland RE-201 Space Echo Tape Delay
MXR Flanger/Doubler

There are few modulation plugins that I use more than the MXR Flanger/Doubler. This is such a versatile emulation that can be used on keyboards, guitars, bass, vocals, drums… you name it! It's likely the most common flanger you'd ever encounter in a studio, and this digital model is certainly worth the price of admission. I'll use it often on the chorus of a vocal track to give a pop-style doubling effect, or I'll slow it down and put it on a Fender Rhodes patch to give it a true 'Steely Dan' vibe. If you're looking for motion on a track that seems stagnant, you could do a lot worse than the MXR.
Well, those are my top 3 modulation plugins. Fortunately for all of us, UA is very generous with the demo time on any of them (it gets reset every time you buy a plugin, and you can always call them up to 2 times and ask them to reset the demo again!) so fire them up and give them a try soon!
Web: MXR FLanger/Doubler
Learn more about UAD plug-ins HERE.