One of the favorite pastimes of many musicians and producers is to compare their DAWs features to another. Doing so you may find yours isn't so different for audio editing, for example, after all.
Finding differences between the major DAWs has become common place, (FaceBook I'm looking at you!) Which DAW is better? Which is worse? 'My DAW can do [X] better than yours'¦' 'Your DAW sucks at [insert feature here]'. And the cycle of school yard style finger pointing and sneering continues ad infinitum. Kinda strange sometimes when you consider the amazing capabilities of all modern DAWs.
Three different apps performing time shifting functions. Look, even the names look similar across Melodyne, Logic & pro Tools.
While it's true that each DAW excels at certain things over the competition, it's also true that many of the top DAWs contain common features and even similar ways of implementing said features. Audio editing is one such area.
In his fascinating new video course on Advanced Audio Editing, Joe Albano explores the evolution of editing audio and, in the video below, examines how time shifting (warping, flexing, variaudio, elastic, whatever name you know it by) works and how to utilise it in the DAW of your choice.
To watch the complete video course (I'm half way through and not only enjoying it, but picking up some useful tips) head over to AskVideo and subscribe or download the full course:
https://www.askvideo.com/course/audio-concepts-201-advanced-audio-editing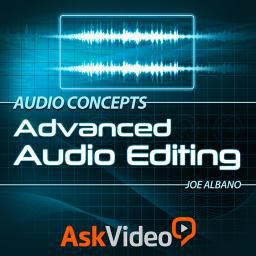 Watch the complete Audio Concepts 201: Advanced Audio Editing by Joe Albano here.