WaveDNA's Liquid Rhythm 1.4.5 includes full compatibility with Cycling 74's Max 7!
Liquid Rhythm 1.4.5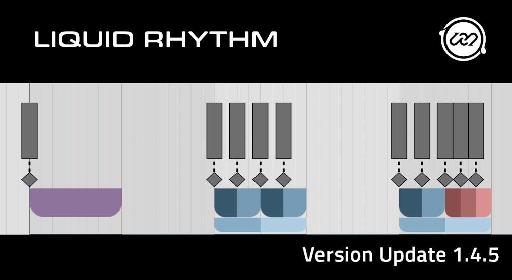 WaveDNA has released version 1.4.5 of Liquid Rhythm and we're proud to say that we are finally compatible with Cycling 74's Max 7!

Released in November, Max 7 features a completely reimagined interface that allows users to work faster and easier. The latest version also includes a set of powerful new features to enhance your patching experience.

Click the button below to learn more about Liquid Rhythm 1.4.5 and download!
Last Chance for Liquid Rhythm Sale

Liquid Rhythm $79.99

Liquid Rhythm Intro $39.99

Liquid Rhythm Upgrade $39.99

There are only 9 days left to get Liquid Rhythm, Intro, and Upgrade at their lowest prices ever! Act now and start creating intricate, interesting beats with unprecedented spped and precision. May is almost over, don't miss out on this deal!