Platforms in music & tech have long seen a diverse range of opinions. Mac vs PC, Cubase vs Logic v Pro Tools, etc. It's fair to want the best, but Matthew Loel T Hepworth notices a new "Sucks" trend.
Se siete come me, si utilizza un (Digital Audio Workstation) DAW programma per registrare la vostra musica. E come me, di tanto in tanto visitare vari forum e blog per facilitare la risoluzione dei problemi o con il supporto operativo della vostra DAW. E se lo fate, youve Im che incontrano le opina in cui spesso inviati filo qualcuno che il programma con DAW youre fa schifo!
Per me, sono un grande fan del programma Steinberg Cubase . Di conseguenza, Im sempre divertito quando vedo che qualcuno posta, Cubase fa schifo! Beh, se lo fa, perché è la DAW più popolare del pianeta? Artisti come Paul McCartney, Stevie Wonder, Accept, Erran Baron Cohen, Hans Zimmer, Kraftwerk, Meshuggah, e innumerevoli altri contare su Cubase (e la sua variante post-produzione, Nuendo) a produrre i loro sforzi creativi. Così Im qui per dirvi: Se Cubase fa schifo, allora Pro Tools, Studio One, Reaper, Logic, Sonar, DP, Live, Reason, et al, anche succhiare. Cioè, se non si aggiunge l'ingrediente magico. (Se Ive suscitato il vostro interesse, continuate a leggere.)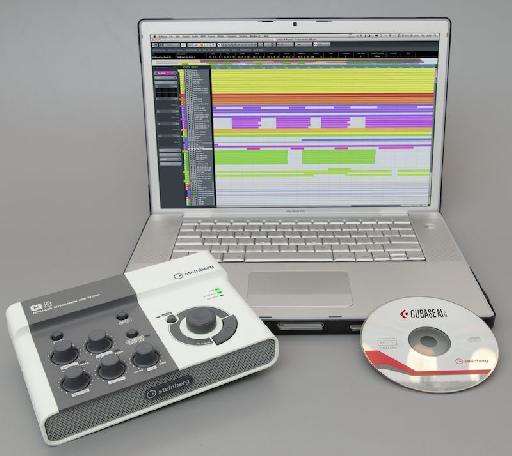 Cubase è un DAW estremamente popolare e capace, ma non a dimostrare che un operaio cattivo incolpa i suoi strumenti?
L'ingrediente magico
Nel 1999 stavo lavorando per Alesis durante i bei tempi del ADAT. Ho avuto la grande fortuna di presentare una clinica ADAT con multi-produttore vincitore di Grammy, Francis Buckley (Alanis Morrisette, Quincy Jones, LL Cool J, Aerosmith, ecc.) Egli stava dimostrando l'M20 ADAT ad un pubblico di 400 in una serata mite Albuquerque. Era nel bel mezzo di descrivere come l'ADAT (a quel tempo) ha fatto il suo flusso di lavoro più facile e le sue produzioni suonare meglio, quando improvvisamente qualcuno si alzò e gridò, Hey man, Ive ascoltato quella ADAT e penso che suona come s #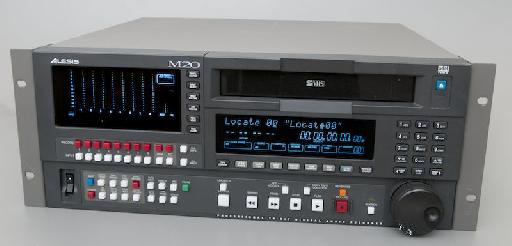 Esiste un ADAT fare un buon suono canzone migliore o no?
Il fatto è che persone come musica per la musica, piuttosto che la tecnologia utilizzata per crearlo. Per esempio, Phil Spectors Muro di registrazioni sonore (The Ronettes, i cristalli, Ike e Tina Turner, ecc) sono state prodotte in Ampex (300 e 350) 3-track open-reel registratori e di solito in mono. La maggior parte di The Beatles in seguito le registrazioni sono state effettuate il 4-track open-reel ponti. Il Bruce Springsteen ha colpito record di Nebraska è stato registrato da Bruce solo nella sua casa su un (Tascam Portastudio) 4-registratore a cassette. Ora Ill essere il primo ad ammettere che nel tempo ha preso a scrivere questo articolo, questi artisti, insieme a quelli di oggi in classifica Billboard Top 10 e registrato utilizzando tecnologia contemporanea DAW, avrà venduto più dischi di quanto farò io nella mia vita. Im non felice di questo. Quello è semplicemente la realtà . Se la vostra realtà è ponderata in funzione delle unità vendute categoria, quindi Im geloso.
La DAW Sucks di prova
Ora Id come te per me indulgere in questo esperimento: prendete un attimo e pensare a una canzone popolare o melodia che veramente non gradite. Voglio dire quello che ti fa rabbrividire, mentre freneticamente si arriva a cambiare il canale o premere il tasto skip. (Non per insultare il compositore né il suo successo ma che, per me Im pensare Margaritaville da Jimmy Buffet.) Stai pensando di quella canzone? Lo senti nella tua testa? Mi odi per fare questo a voi ancora?
Lascia ben dire hai scoperto quella canzone, quella che con passione detesti, è stato registrato il vostro software preferito di registrazione DAW o la tecnologia di registrazione. Ora ti piace? E 'improvvisamente più piacevole da ascoltare? Si diventa estatica come il suono solletica i timpani? Poiché Im assolutamente certi che la vostra opinione della canzone non è cambiata. Si fa sempre schifo, giusto? Well thats il mio punto: Come una canzone è stato registrato o quello che è stato registrato il fa poca differenza per voi o per me e certamente suole fare alcuna differenza per la persona che fa come la canzone. L'ingrediente magico ho detto prima è (usando la DAW di vostra scelta, inserire il rullo di tamburi qui) una buona canzone. Inoltre, è importante ricordare che anche se potrebbe essere l'unico che piace, thats abbastanza da poter essere qualificato come una buona canzone.
Riassumendo
Così come un sacco di gente, io uso Cubase e ottenere un sacco fatto con esso. Per me, fare una vita produrre, miscelare, mastering e la musica, così come scrivere libri e fare video tutorial su Cubase. Ci sono un sacco di altri artisti che fanno dischi di successo con Cubase. Allo stesso tempo, ci sono una miriade di altri programmi grandi e tecnologie di registrazione che permetterà a tutti noi di manifestare la nostra creatività musicale. Invece di dire Cubase è grande e tutti gli altri suck, preferisco capire che ci sono molti sentieri per il nirvana audio. Siamo fortunati marcio e viziato di vivere in un momento in cui lo studio di registrazione nel nostro computer portatili, dove la creatività non venga soffocata dalla mancanza di strutture di registrazione a prezzi accessibili, e quando Internet ci permette di condividere la nostra arte con il mondo e bypass casa discografica dirigenti. Questi sono tempi magici, in modo da mantenere la musica scorre, perché, a differenza della tecnologia, è ciò che conta.
Ora, se youll mi scusi, Margaritaville appena uscito in radio e non mi interessa se è stato registrato su Cubase, Pro Tools, uno Studer o quello che hai, Im cambiare il canale.