Zplane Announces ÉlastiqueAAX Pitch & Time Manipulating Plugin For Pro Tools
The new élastiqueAAX plug-in for Pro Tools from zplane offers synchronous pitching of up to 8 audio channels and a whole lot more.
zplane.development announce élastiqueAAX, élastiqueAAX is zplane's new time and pitch manipulation plugin designed exclusively for Pro Tools.
élastiqueAAX uses the élastiquePro V3 time-stretching and pitch shifting engine which is integrated into many DAWs and used by millions of users around the world. élastiquePro V3 technology ensures the highest, program independent time-stretching quality.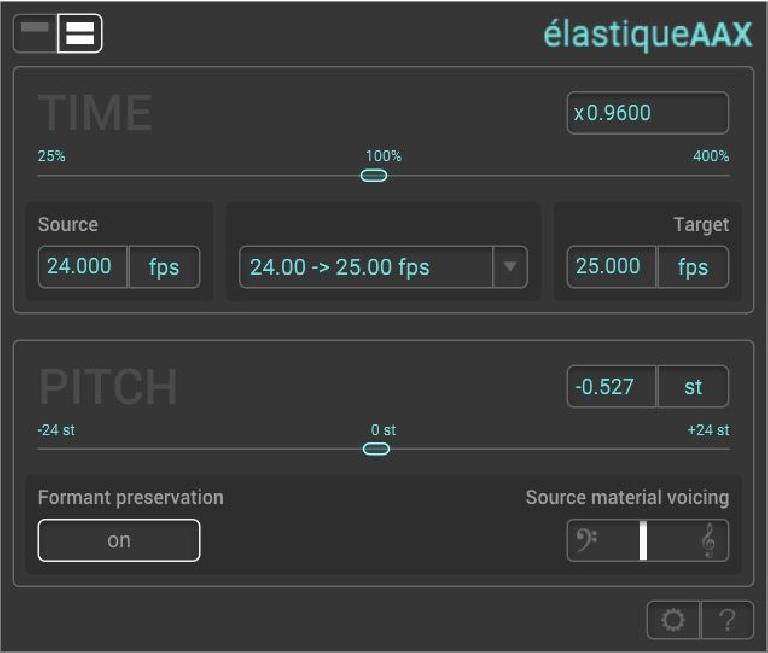 The plugin interface has been designed to allow quick and intuitive interaction with all parameters for maximum control. élastiqueAAX is an offline AudioSuite plugin, therefore allowing to apply time-stretching and pitch-shifting much faster than real-time.
élastiqueAAX offers multi-channel support for synchronous pitching of up to 8 audio channels It also features handy presets for typical film pull-ups/pull-down tasks.
This combination of quality and features and a simple Pro Tools workflow makes élastiqueAAX the optimal pitch-shifting plugin for film and video conversion applications.
Features at a Glance
Audio formats: 1-8 channels (I/O)

Supported sample rates: 32-192kHz sample rate

Supported plugin format: AAX32/AAX64, AudioSuite offline

P

arameter ranges

:

Stretching: 25% - 400%, Pitching : ± 24 semi-tones or 25-400% Formant preservation feature.
Minimum system requirements OSX 10.7 (and higher) Windows 7, 8 & 10
Pricing: élastiqueAAX is USD $399/EUR 399 with an introductory offer price of $299/EUR 299 which will last for the first 30 days.