If you're familiar with using Loopmash as an instrument, prepare to have your musical mind blown as Hollin Jones unleashes its potential as an effects processor in Cubase 7.5.
LoopMash FX hat um als Instrument für Cubase und iOS für eine kleine Weile, aber mit Cubase 7.5 wurde es auch eine Wirkung und eine wirklich coole an dem. Stellen Sie sich vor, wenn Sie einige dieser kühlen stottern, Spin-up und gehackte Wirkungen, die Sie im Radio hören, aber ohne Stunden verbringen die Programmierung komplexer Steuerungen neu? Nun mit LoopMash FX, können Sie. Lesen Sie weiter, um herauszufinden, wie
Schritt 1: Laden Sie es auf!
Legen Sie eine Instanz von LoopMash FX auf einer Audiospur, die Audiomaterial oder auf einer MIDI-Spur mit einigen Daten auf: alles, was Klang erzeugt wird. Eine Schleife, so dass Sie etwa mit dem Plug-in zu spielen, ohne Rückspulen halten ein.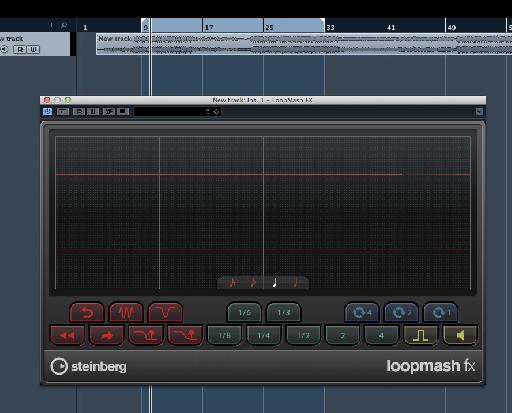 Die LoopMash FX-Plug-in bereit, um Ihre Audio hacken!
Schritt 2: Experiment
Spielen Sie den Titel und experimentieren Sie mit den LoopMash Kontrollen. Was sie tut, ist die Audio-Puffer und bieten Echtzeit-Manipulation, ohne etwas zu müssen gerendert werden. Das Steuer ganz links, die eine umgekehrte Symbol ähnelt wird nur thatreverse der Wiedergabe zu tun, aber tun Sie es in der Plug-in-so, wenn Sie mit der Maus die Strecke wieder von der Stelle loslassen würde, ohne dass Sie es zu unterbrechen gewesen. Mit einem scharfen Sinn für Timing kann diese gut klingen.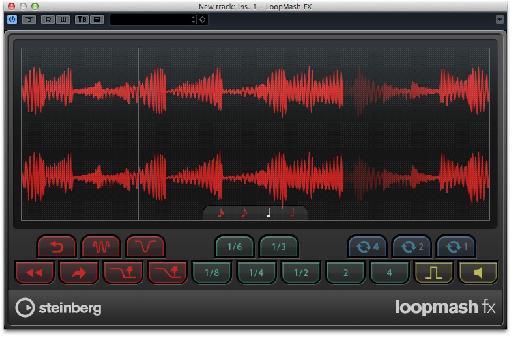 Sie können Ihre Audio in Echtzeit ohne aus dem Takt umzukehren.
Schritt 3: Slow down
Die rechte untere zwei der roten Kontrollen sind wirklich cool, da sie die gleiche Wirkung durchzuführen, als ob Sie eine Verlangsamung Vinyl-Schallplatte mit dem Finger. Dies ist eine wirklich gemeinsame Wirkung in der modernen Elektronik und Hip-Hop-Musik und ihre ein Kinderspiel, um hier durch Drücken der Tasten während der Wiedergabe zu bekommen. Wenn Sie eine Taste gedrückt halten, die Verlangsamung Effekt wird immer und immer zu wiederholen.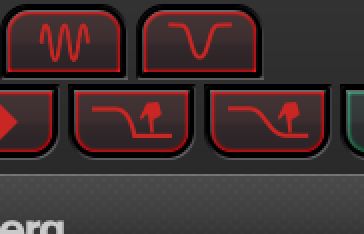 Neuer ein Vinyl verlangsamen Effekt ist einfach wie überzeugend.
Schritt 4: Ändern Sie die Auflösung der Effekte
Die Noten Symbole im Hauptabschnitt steuern die Auflösung der Effekte, so dass diese geändert werden, um jede 1/4, Halbschlag, schlagen oder alle zwei Beats zu arbeiten. Sie kontrollieren auch die Geschwindigkeit, mit der ein Effekt wiederholt sich, wenn Sie die Taste gedrückt halten. Für einen längeren Abschwung Vinyl-Effekt für Sie beispielsweise eine Zwei-bar gehalten drücken auf die entsprechende Schaltfläche.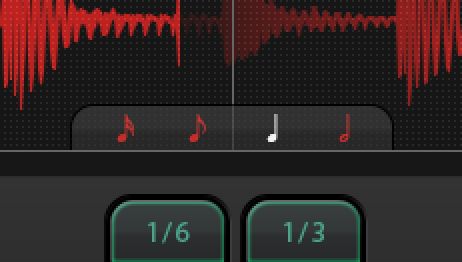 Die Notensymbole steuern die Auflösung der Effekte.
Schritt 5: St-St-St-Stutter
Die grünen Tasten stehen stottern Werte und diese den ganzen Weg von 1/8 bis zu vier Mal ursprünglichen Länge. Sie gehorchen auch die Auflösungseinstellungen Sie die Notensymbole, damit Sie sie zu manipulieren, um so verhalten, wie Sie es wünschen zu machen. Eine typische Einstellung könnte ein Stottern mit einer Auflösung, die einen Schlag auf gute Tanzmusik klingt.

Ändern Sie den Wert mit den stottern grünen Tasten.
Schritt 6: Ihre Audio-Loop-
Die blauen Tasten, um den richtigen Steuer Mini-Loops von einem, zwei oder vier Bars. Diese unterscheiden sich von Stottern, der die Strecke in einer linearen Weise spielt, nur stotternd das Signal, wie es geht. Schließlich werden die gelben Tasten ausführen Stakkato Aussetzer oder stumm und wieder, alle diese Kontrollen gehorchen die Auflösung.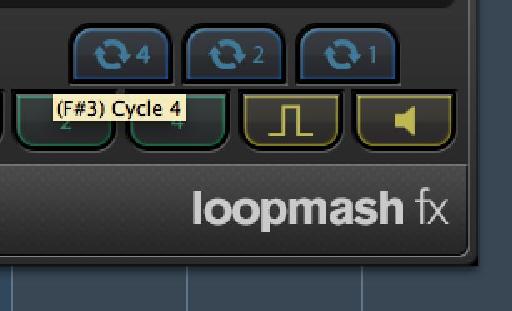 Steuern Sie die Loop-Länge mit den blauen Tasten.
Schritt 7: Rekord Automatisierung
Um Ihre LoopMash FX Performance aufzeichnen, einfach Pop die Plug-In in Automation Write-Modus und drücken Sie die Tasten, wie Sie gehen. Dann zeigen die Automatisierung für die Strecke und youll sehen, viele Tastendruck ein / aus-Befehle wie Automatisierung aufgezeichnet. Sie bereinigen kann die Leistung durch Bearbeitung oder Quantisierung der Automationsdaten und in kürzester Zeit können Sie eine Reihe von wirklich professionellen DJ-Effekte haben. Versuchen Sie die Anwendung LoopMash FX auf den Master-Bus, um Ihre ganze Strecke nach oben oder unten drehen!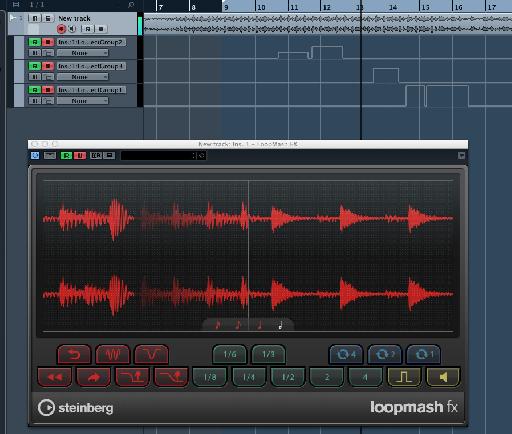 Schalten Sie Automation Write-Modus und nehmen Ihre Leistung.
Erfahren Cubase innen nach außen: