Adobe Premiere vs. FCP X, Part 1: Comparing Media Capture and Management
Lots has been written about the radical new version of Final Cut Pro X. So just how does it compare to Adobe's Premiere Pro? David Smith contrasts how both NLEs deal with media capture and management.
Logging and Capturing in Adobe Premiere Pro CS5.5

It's more common now for media to be imported from digital devices such as Media Drives or Solid State Cameras. However, there are people that use tape-based cameras every day and so capturing from tape is a fundamental part of their workflow. Adobe Premiere Pro supports this workflow very well using the Capture Window.
Step 1 - Preparing the Project
In Adobe Premiere Pro, create a new project and set the general settings as required.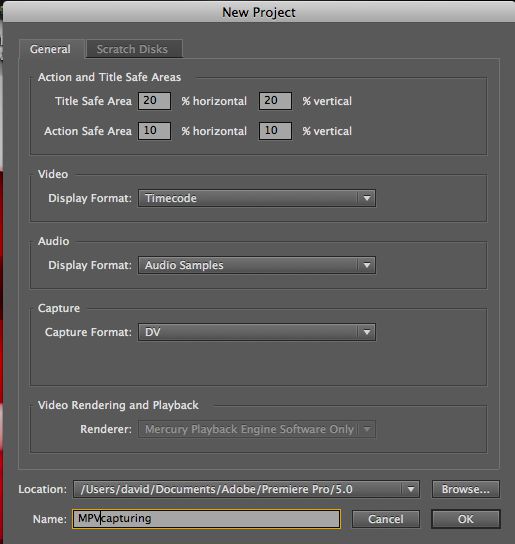 Once the project's General settings are set, select the Scratch Disks tab. Here you will decide where you want Adobe Premiere to save all your captured video and audio as well as any preview files that are created during the edit.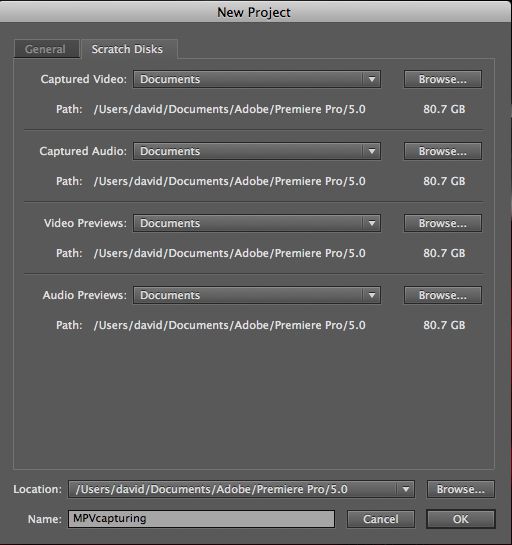 It's important to choose an appropriate drive to store your media for two reasons: firstly, storing media on your main hard drive will inevitably lead to performance problems during the edit. Secondly, media drives need to be regularly defragmented to maintain performance. This can't be done to your main HD. Choose Browse and set your scratch disks to your chosen media drive.

Click OK to open the new project.
Step 2 - Setting a Logging Bin
Once your project opens you're ready to begin the Log and Capture process. Choose File > Capture or press F5.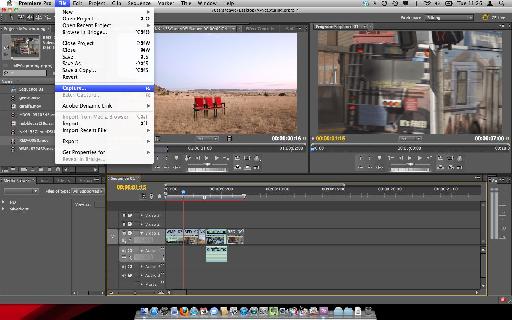 The Capture window opens and finds your connected tape device.
Tip: You aren't required to create Bins in the project window in order to log and capture but it does make sense as you can log clips directly into bins before capturing them which saves time overall.
Create bins in the Project window and name them appropriately.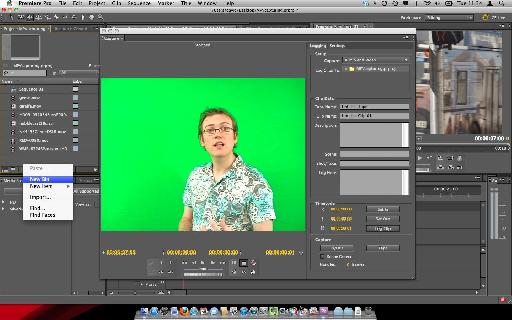 You can now select the bin you've created in the Logging settings in the Capture window; this can be changed anytime as you log your clips.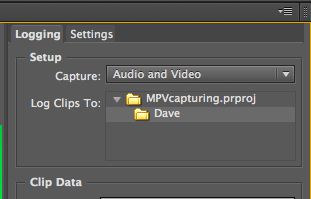 Step 3 - Logging Clips
From the controls in the Capture window you can control the tape deck or camera you are capturing from. However, a more experienced editor would use the J, K and L keys just like in the timeline.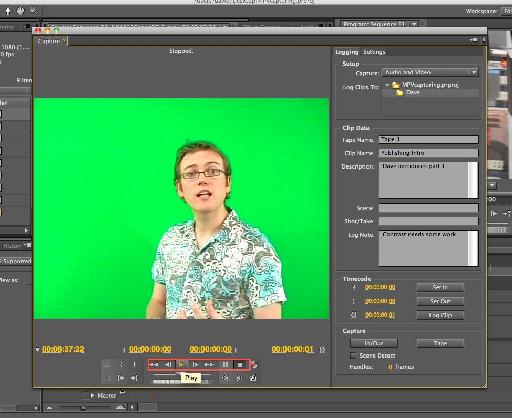 Play the footage and mark the in and out points of a section of media you intend to capture. Again, just as with playback, In and Out Points can be set using the I and O keys. Using the keyboard is a far more efficient method compared to the pointer.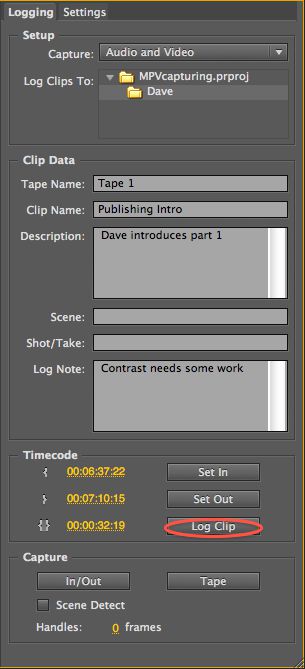 Once a clip is marked you can add a name and other logging information such as a Description, Scene and any Log Notes. Then click Log Clip.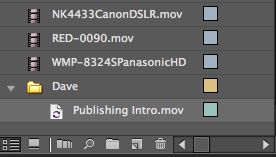 Each clip that is logged is placed in the Bins in the Project Window; however, its icon is different as the clip has not yet been captured.
Step 4 - Batch Capturing

Once all your clips are logged they need to be captured. This method of logging clips first then capturing everything at once is called Batch Capturing.
To begin capturing select all the logged clips in the Project Window and choose File > Batch Capture or press F6.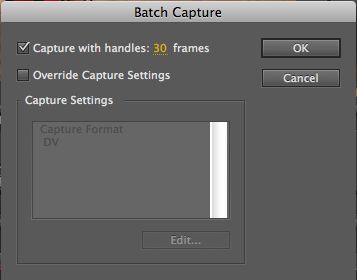 It's worth considering whether or not you have included enough Handle size on each clip you are about to capture. If not then Adobe Premiere has a 'handy' feature that allows you to set a Capture With Handles value. When everything is set, press OK and Adobe Premiere will begin to capture all the clips one by one from your tape(s) into your Capture Scratch disk. I usually tell people that they can go away and come back later when the job is done, however this is tape workflow and things can go wrong, such as timecode dropping. So stay somewhere nearby.
Logging and Capturing in Final Cut Pro X

Final Cut Pro X does support capturing media from tape, although compared to legacy versions of Final Cut, it is a greatly simplified workflow. Final Cut Pro X places more emphasis on importing media from other media devices such as P2 cards.
Step 1 - Importing Clips
Choose File > Import From Camera or press Command-I to open Final Cut Pro X Camera Import window and chose the device you intend to capture from.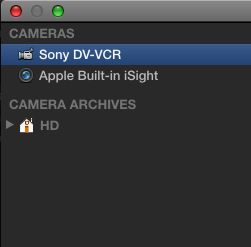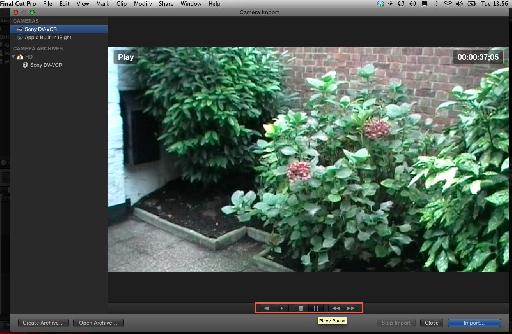 Use the transport controls to play the footage, or use the J, K and L keys as you would when you're editing. There are no Logging or In and Out options. When you find the start of a clip you intend to capture press Import.
This dialogue box appears asking some important questions about what Event the footage will be a part of (this is in place of a capture scratch disk). You can also decide whether you want the footage to be analyzed for any errors or for smart collection data. For now, only choose an existing event or create a new one for the media to be stored into.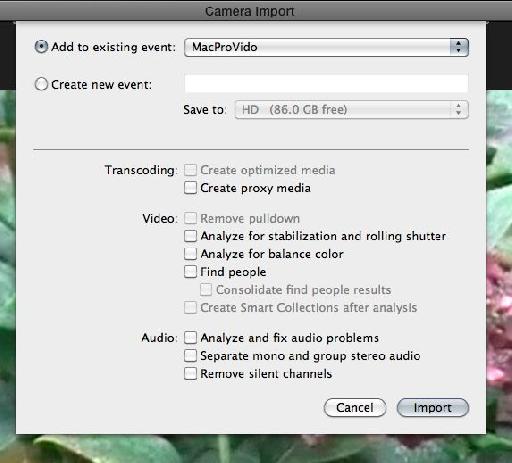 Final Cut Pro X then enters a state similar to the Capture Now in legacy versions of Final Cut Pro and begins capturing media. Pressing Stop Import stops the capture. There is no batch capture option in Final Cut Pro X to date.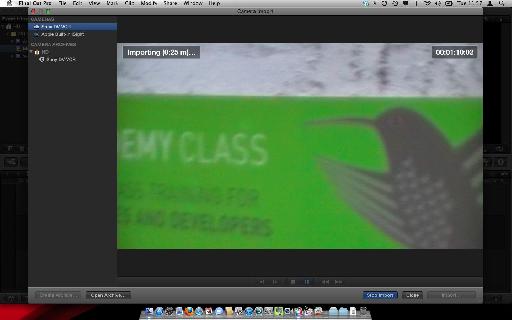 Step 2 - Creating Camera Archives
Camera Archives are a way to protect fragile tape stock by capturing all the media from a tape onto a Media Disk automatically.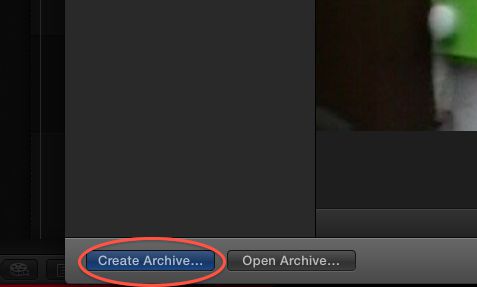 To begin a camera archive, click on the Create Archive button in the Camera Import window.
From the dialogue box name the Archive you're about to create and select a destination drive.

The media will begin to capture automatically into the archive, you can press Stop Import at anytime.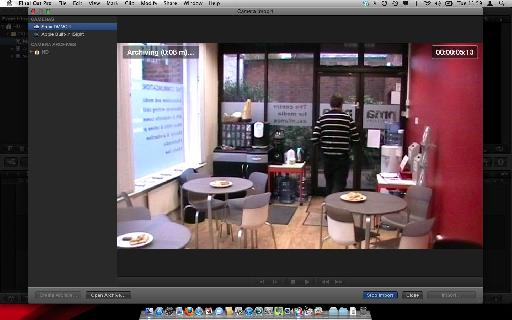 Step 3 - Importing From Camera Archives
Once archived the media is ready to be imported into any event not unlike the Import From Tape feature in Final Cut Pro 7. Use the Skimmer to select ranges within each clip and choose Import Selected.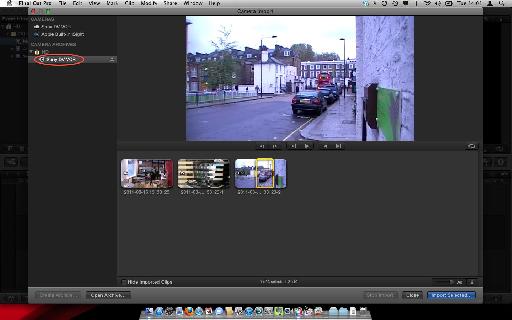 From the dialogue box that pops open you can choose the Event the media will import to as well as any analysis options required.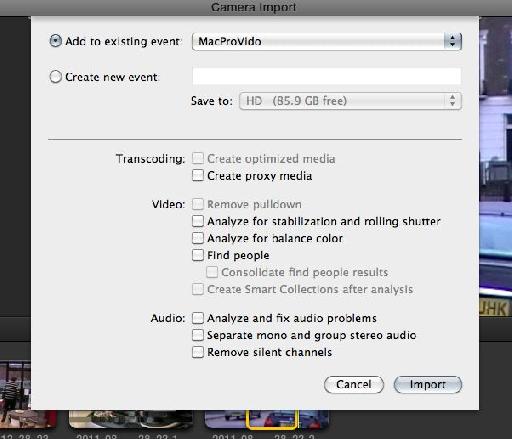 The media will then appear in your event browser ready to be edited.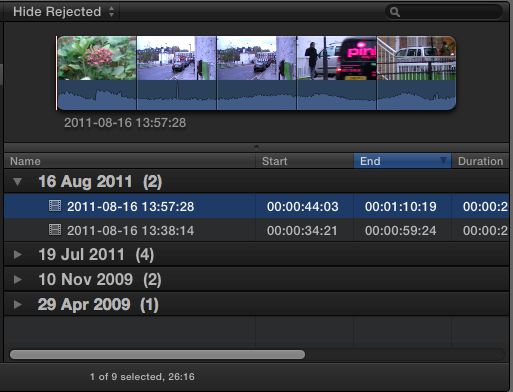 Step 4 - Managing Media
There is a lot of misinformation regarding FCP X and media management; actually, it's really quite simple.
Camera archives are by default stored in the User / Movies / Final Cut Archives folder. The archive is not required to stay there and can be moved to a more convenient storage place and between edit suites if required allowing collaboration to occur.
Archived Media does not have to be duplicated into an Event file, instead you can save media storage space by using the original archived media to edit from.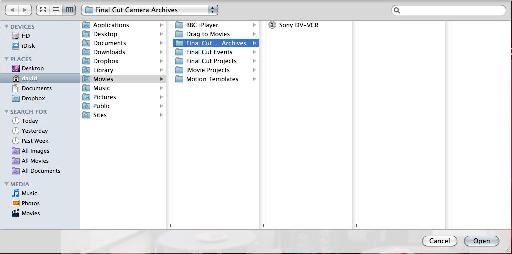 Go to Final Cut > Preferences and under Organizing, uncheck the 'Copy files to Final Cut Events folder' option.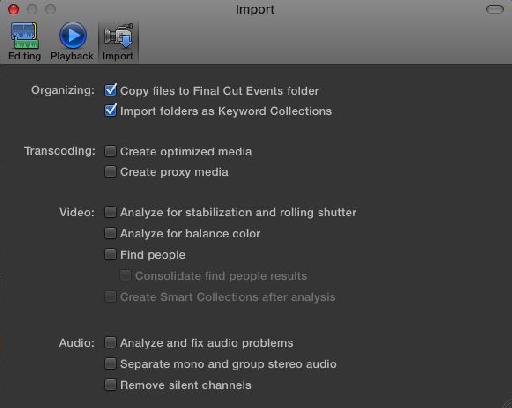 As you can see, these are two very different methods to achieve the same goal. As the use of tape gradually decreases'"and will no doubt one day completely disappear'"the support for tape capture will gradually wane (as has happened in FCP X). Until then, however, it may still be part of your day to day workflow and I hope this helps regardless of whether you have chosen Final Cut Pro X or Premiere Pro as your NLE.