Here's a useful tutorial on how to share between different Digital Audio Workstations, like Logic Pro and Pro Tools and even audio to video software like Final Cut Pro or Premiere.
Sharing your work between professional audio and video programs is becoming increasingly more important as home studios become more prevalent. More and more professionals are choosing to work out of their home studios on a contract basis rather than take up residency at a studio. When working with an audio or video professional, you won't always be on the same page software-wise. It's important to know what delivery and export options you have when working with programs other than your main DAW in order to figure out the best way to 'play well with others'. The four main workflow options these days are OMF, AAF, XML, and stem exporting. Let's take a look at each of these and weigh the pros and cons.
OMF
OMF is an abbreviation for Open Media Framework, and it provides inter-app compatibility with a variety of different programs. OMF files can contain media elements, edit information, as well as a summary of effects used. Some benefits of the OMF format are that some basic effects and transitions are supported, so if you have some basic cuts and edits in your file, you can be fairly confident that they will 'make the journey' from one app to the next. OMF is an open format that was engineered by AVID so while it is geared a bit more towards sharing information with non-linear video editors, many audio apps support the format as well.
OMF is getting a little long in the tooth, but many folks still have a lot of files archived in that format. OMF didn't catch on as much as its successor, AAF, and it's likely because the OMF import/export process was a bit of a nightmare on any software except for Pro Tools (which makes sense when you consider the AVID connection!). OMF has been phased out in many newer applications in favor of…
AAF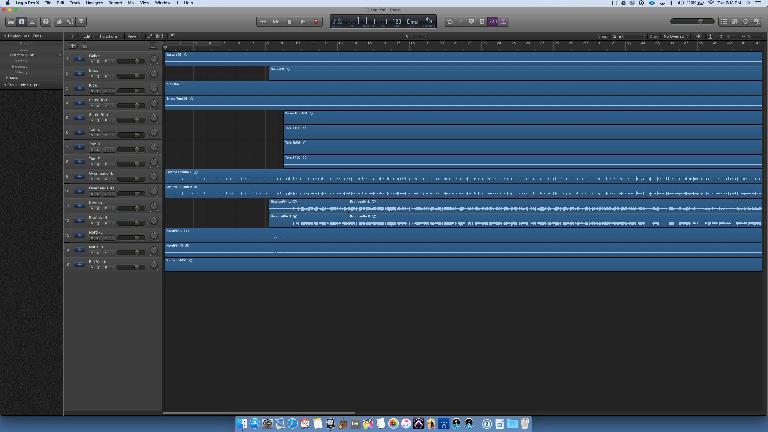 AAF or Advanced Authoring Format is a bit more formidable than OMF. Many more modern applications support AAF such as Logic Pro X, Pro Tools, Digital Performer, Final Cut Pro, Adobe Premiere, and many more. With AAF there is a bit more of a streamlined workflow and more preservation of the structure of the original file. One of the biggest benefits of the AAF format is that it allows for both 'essence' data (the audio and video files) as well as modification data. In other words, if you had a drum track that you cut and spliced a bit, those cuts and splices can be maintained across platforms and DAWs in an AAF file.
Plugins and channel strip won't be preserved across programs, but the fundamental assets of each track as well as the way in which the track is assembled will be preserved. If you are at the beginning of your recording process and haven't yet applied oodles of effects and complex busing, you can feel pretty confident that if you had to switch DAW programs it would be a pretty painless process using the AAF format.
I've even used AAF when collaborating remotely with other musicians that didn't necessarily have to have access to my effects routing and buses. If you've got a session recorded and you have another musician who would like to add some tracks to it and they can live without any effects you've put on, you can export your project in AAF format and feel confident that they will at least have the structure and assets of your song if not the actual 'mix' you have created so far.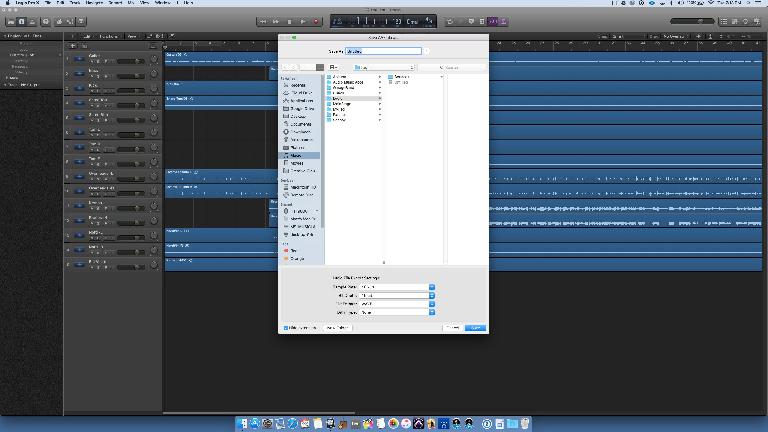 XML
XML files are an incredibly mixed bag depending on what apps you use them with and what you are trying to accomplish. There is even a subset of XML called musicXML that is specifically engineered for sharing music notation between editing, composing, and printing apps. As XML is such a diverse markup language, many different apps can utilize it in different ways. We've got a really great article here at AskAudio by Ben Balser on how to get Final Cut Pro X and Logic Pro X to work together with XML.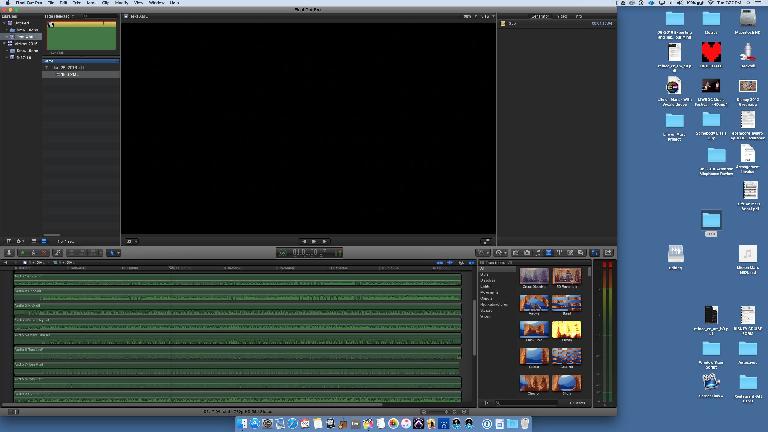 Why would you want to do this? If you're working on a film project in Final Cut or Adobe Premiere that has some mission critical audio, you're probably not going to be extremely satisfied with the audio editing tools in either program. Having to export every audio track individually for work in your DAW can be a real drag, and can create a heck of a lot of extra work for you trying to line everything up again once you've done your editing. Enter XML to simplify your life. You can easily export your timelines with volume, pan, and edit data intact. Run it through Logic Pro or another XML compatible DAW and do some serious editing, then bounce it all out again to go back to your video editor. No reassembly or guesswork required. It can be a real time saver! If you're working in Logic, you can even bounce all of your instrument tracks to audio files automatically and have them separated when you send your project back to FCPX. Pretty cool!
Stems Tried and True
The tried and true process of exporting stems has been streamlined on just about every DAW program. Most professional DAWs allow you to export all tracks as stems, or export every track as an individual audio file. This will typically allow you to export every track with any instruments and effects applied in one fell swoop. If you want to send your project elsewhere for mixing or even stem mastering, this is the way to go. Your recipient will get a bunch of audio files of the same length that they can drop into a sequence in the DAW of their choice and work away.
Using stems is the only universally compatible method as you're not dealing with any project file of any kind. You're essentially delivering a pile of audio files of the same length that can be imported and assembled in just about any audio or video editing software. It may be the least sexy, but it's certainly the most compatible and likely the most commonly used!