We're not accusing cameramen of having shaky hands or being unstable... but sometimes video footage needs some extra help! In this tutorial, Iain Anderson shows off FCP X's new stabilization engine.
The new FCP X 10.1 update brought a new stabilization engine. It's now possible to lock a shot down completely, and to get more control over the process. Let's take a quick look at what's changed.

Basic Usage
If you're just a casual user, you won't notice much at first. Select the clip(s) you want to stabilize, then head to the Inspector, under Video, and look for the Stabilization section. If it's just a thin bar, click Show.

'Show' appears when you hover over the right-hand side of the bar.
Once the interface is up, just turn it on by clicking the small box to the left of the word 'Stabilization'. It turns blue, then starts to analyze your clip for 'dominant motion'. That means it's trying to track where the objects in your shot go, so it can move the clip in the opposite direction and keep them in the same part of the screen.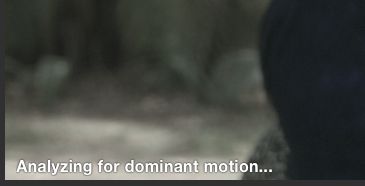 If you're looking at the clip in the viewer, you'll see this in the bottom left corner of the clip.
New defaults
The default setting is now 'Automatic', but you can explicitly choose from the two stabilization methods: SmoothCam, or the new InertiaCam. Changing to SmoothCam gives you the old controls back: Translation, Rotation and Scale Smooth sliders, defaulted to 1.5 on each.

This is SmoothCam on default settings.
If you're a regular user, you may have noticed that Stabilization sometimes went haywire with especially crazy shots, zooming in all the way past 100% so the screen flipped over? Turning the sliders down has always been the solution, and while hopefully it'll happen less from now on, keep it in mind.
New methods
The new way, InertiaCam, won't be automatically selected all the time. Indeed, the new method is intended for use with shots that use pans, zooms and static shots on a tripod, while the old SmoothCam is intended for more general handheld tracking shots. Automatic selects the most appropriate method for each shot, but if you force the wrong one, you can achieve amusing results.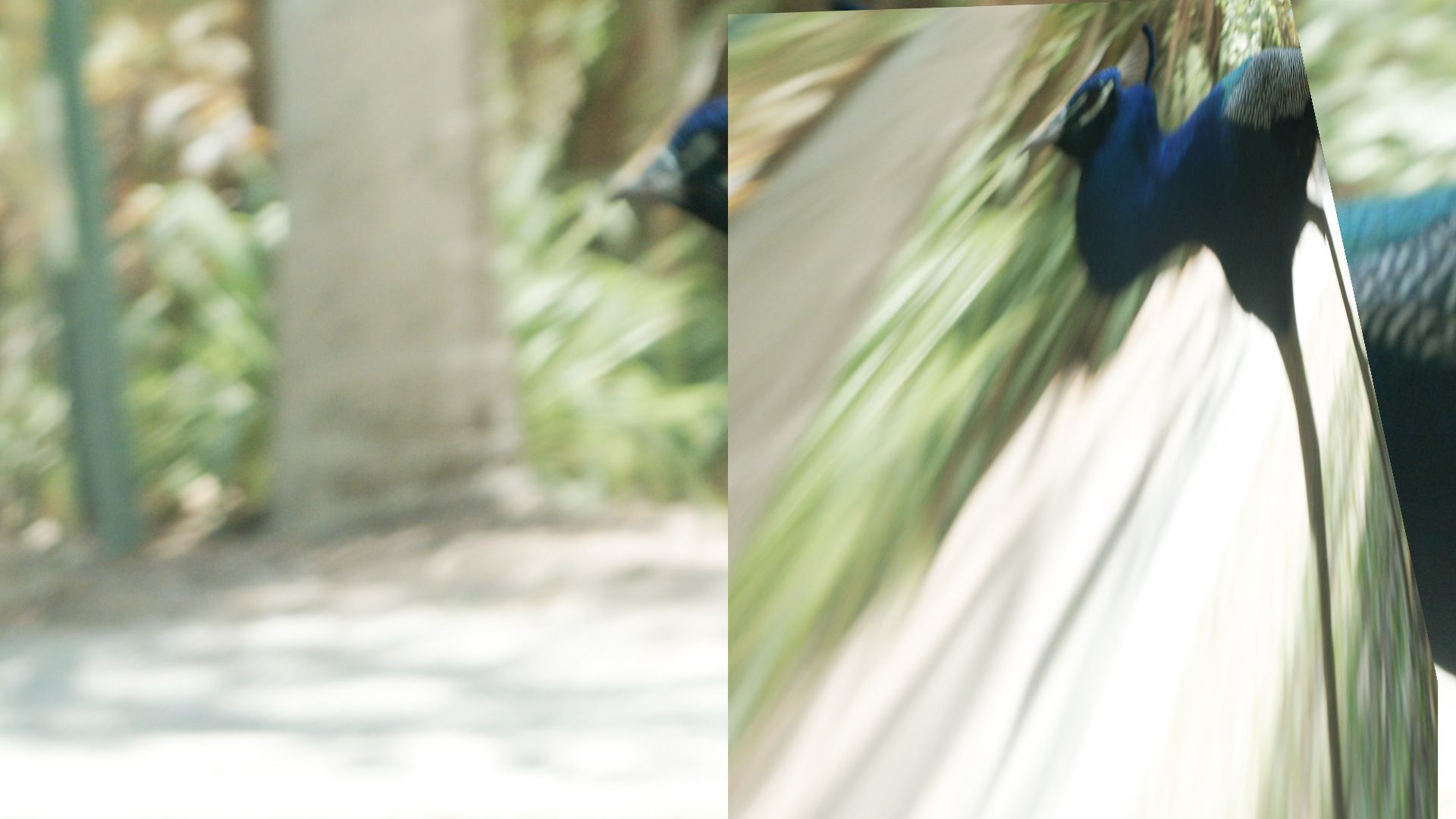 Here's a dodgy, unsalvageable shot of a peacock, with Smoothcam on the left and InertiaCam forced on the right.
Automatic is probably the right choice, then. Of course, some footage is simply bad, and if you wave the camera around like a loon, you can expect some pretty poor results. As ever, trim your shots as tight as can be before trying to stabilize them; if you intend to trim off a dodgy start to a shot, don't offer up that part for analysis in the first place.
Cinematic stability
So why would you want to stabilize shots taken on a tripod? Well, if the tripod wobbled, if the camera wasn't held 100% firmly and you shifted the image a little as you pulled focus, if you were using a slider but didn't nail a smooth move, or if you were simply doing a good job of holding the camera steady'"they're all good excuses for InertiaCam to kick in. In fact, the aforementioned Tripod Mode will only be offered as an option if Final Cut Pro detects that the shot is especially still.

Tripod Mode detected, and activated, on a hand-held shot.
Nothing comes for free
As usual, there's a compromise involved. To stabilize a shot, FCP X has to zoom the shot in and move it around, keeping the content in the same position. That zooming costs image quality, and the higher the zoom the softer the image. Typically, Tripod Mode demands a higher zoom, so an exceptionally stable image comes at an even higher price than usual.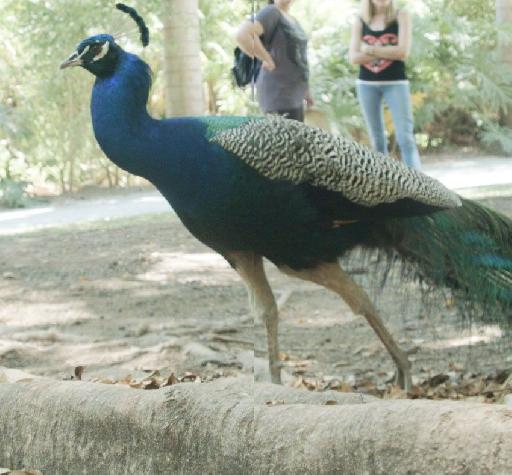 The left-side is unstabilized; the right-side is in Tripod Mode, and is a little softer.
Conclusion
It's always good to see improvements to basic features, and the new InertiaCam is certainly welcome. While third-party plug-ins (like CoreMelt's Lock & Load) have offered features like Tripod Mode before, it's a first to see it included as part of Final Cut. If your personal preference, like mine, is for stable shots wherever possible, then the new InertiaCam could prove to be a real help, and I've certainly used it myself to rescue a slider shot or two that went a little awry. We can now make our imperfect shots look more cinematic'"and that's a real bonus.