FCP X vs. Adobe Premiere, Part 3: Effects and Filters
Much has been said about the radical new version of Final Cut Pro. So how does it compare to Adobe's Premiere Pro? David Smith contrasts how both NLEs deal with effects and filters.
So far in our series comparing the workflow of Final Cut Pro X and Adobe Premiere CS5.5, we have looked at how both applications Log and Capture from tape and how they both Edit to the Timeline. This time it's the turn of Effects to receive our attention, so we will be looking at Applying, Modifying, and Managing Effects.
Step 1 - Opening Effects
Premiere Pro: Open the Effects Panel from the Panel Group next to the Sequence Panel, or press Shift-7.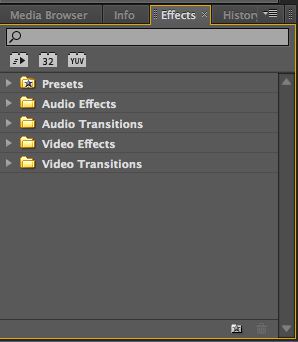 Effects Panel.
Final Cut Pro X: Open the Effects Browser from the Toolbar Button or press Option-5.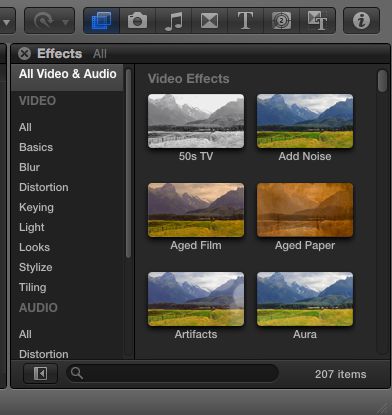 Effects Browser.
Step 2 - Browse for a Filter
Premiere Pro: Each type of Effect is grouped into Bins. Filters are contained in the Video Effects Bin. Click on the arrow to display the contents of the Bin: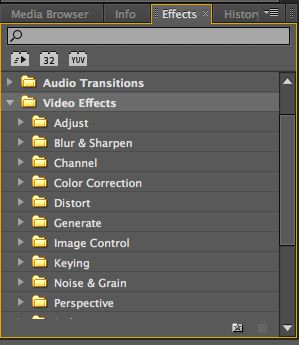 Video Effects Bin open.
More Bins separate the Video Filters into smaller categories; it's worth spending time looking in each Bin to see what each category contains. I'ts also worth noting that these Filters are only Premiere Pro's standard filters; a lot of editors rely on third party plug-ins for their filters instead.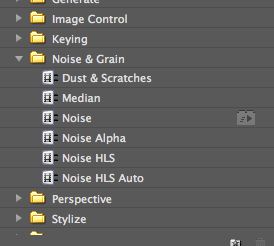 More Filter bins open.
Final Cut Pro X: There are no Bins in FCP X, instead all effects are placed in a categories menu. Some effects are actually combinations of Filters that achieve a stylized look. These appear under the "Look" category.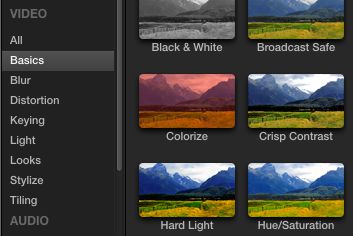 FCP effects categories.
Scroll down through the thumbnails in each category to see the filters.
Step 3 - Find a Specific Filter
Premiere Pro: Searching through the Effects Panel can be a bit long winded. Instead, use the search field located at the top of the Effects Panel.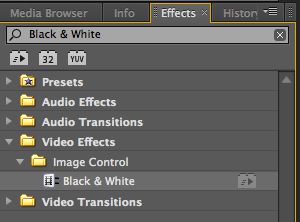 Premiere Pro Search Field with "Black & White" typed in search field.
Type in "Black and White" to find any filters that contain these words. They are listed are the Effects Panel.
Final Cut Pro X: Although the Effects Browser is a great place to look for filters'"as unlike other edit packages you can actually see a representation of what an effect looks like via the thumbnail'"it, too, can be a little time consuming.
There is also a search field that narrows down your search. Again, type Black and White to make any Black and White Filters appear.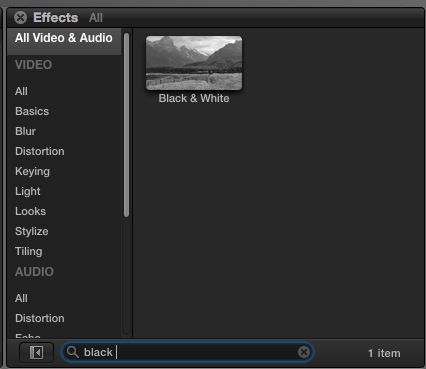 FCP X Search field with "Black" typed in the search field.
Step 4 - Applying the Filter to a Clip
Premiere Pro: The simplest method to apply an effect to a clip in the Sequence is to drag the Effect out of the Effects Panel and drop it over the clip.
Tip: to apply a filter to multiple clips select all the clips in the timeline before you drag and drop.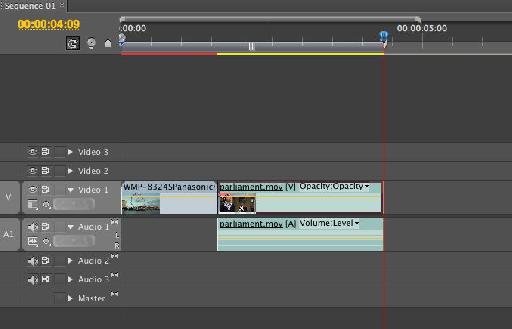 Premiere drag & drop.
Final Cut Pro X: Before applying the filter, FCPX has a very useful option, which I think gives it an advantage at this stage: select the clip or clips you intend to apply a filter to and use the Skimmer to skim through the Effects thumbnail in the Effect Browser.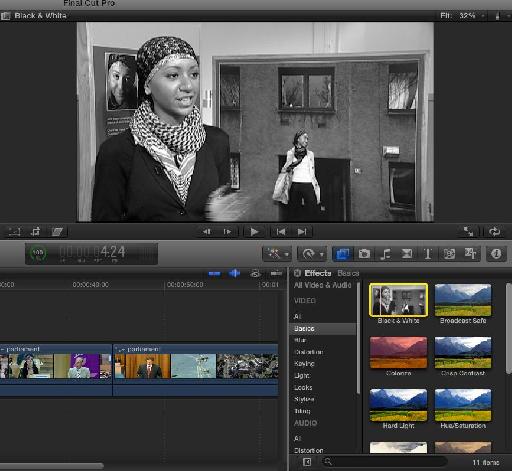 FCP Skim preview.
FCPX will preview the effect over that clip in the Viewer before its applied, no rendering required. If you're happy with the effect drag and drop it over the clip or clips in the Project Timeline.
TIP: You do not need to select the clip first to add a filter, this should only be done if you require a preview.
Step 5 - Adding Further Effects
Repeat steps 3 and 4 above to add more filters. There are no limits to how many filters you apply to a clip, nor how many times you apply the same filter over and over, which can sometimes produce interesting results, though not always for the better.
Step 6 - Accessing Effect Parameters
Premiere Pro: Once a group of filters has been applied to the sequence you're probably going to need to modify them; it's rare for the default settings to be exactly what you want or need.
To access the Effects settings first double-click on the clip in the Sequence to load it up in the Source Monitor.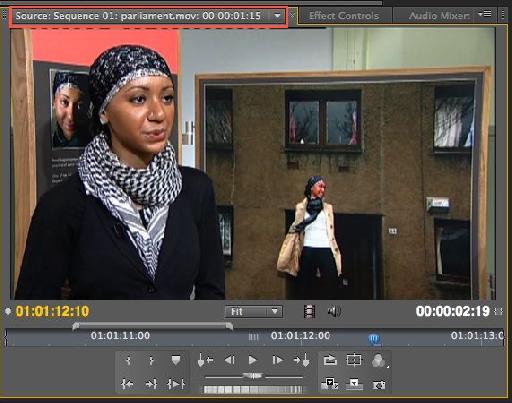 Premiere clip in source.
Open the Effects Control Panel tab in the Source Panel or else press Shift-5.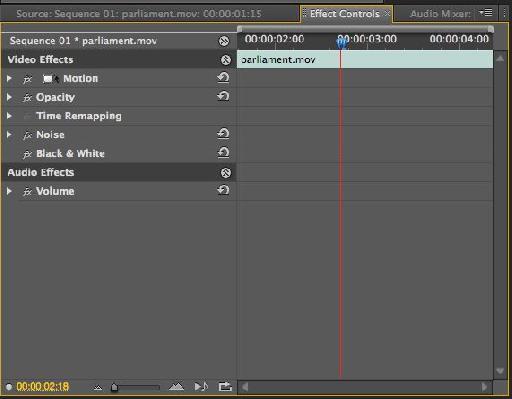 Premiere Effects Panel.
Final Cut Pro X: Click on a clip to select it in the Project Timeline or else simply park the Skimmer over the clip and open the Inspector from the Toolbar (or press Option-4).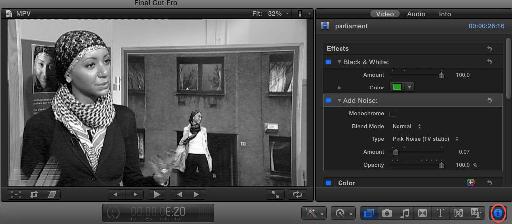 FCP Inspector button.
Step 7 - Modifying Effect Parameters
Premiere Pro: As you can see I have applied a Black and White filter along with a Noise filter. Click on the disclosure arrow next to the Noise Filter to open all its parameters.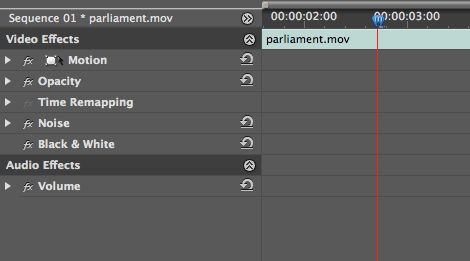 Premiere undisclosed filter.
Each parameter has the ability to be modified to suit your needs. In this case I've changed the Amount of Noise setting to 20%.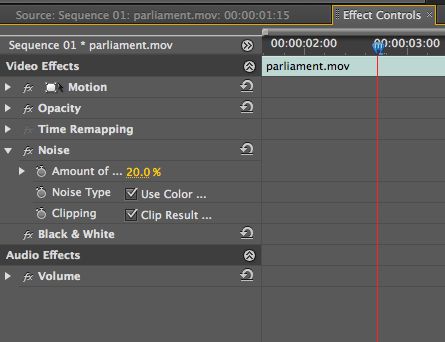 Premiere modified filter.
Final Cut Pro: I've added the same two filters to the clip in FCP X. Clicking on the disclosure triangle next to the Add Noise filter opens its parameters, ready for editing.
This time I set the Noise amount to 0.35: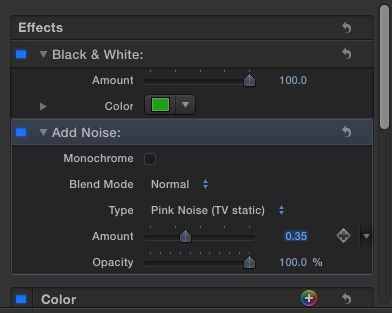 FCP Amount set to 0.35.
This time FCP X has a larger range of parameters so to achieve a more subtle look that I'm happier with, I've selected Gaussian Noise (Film Grain) and lowered the opacity of the Filter to 58%.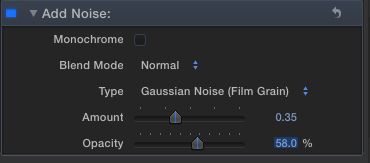 FCP other settings.
Every filter will offer different parameters. However, they all operate in the same fundamental way.
Step 8 - Copying and Pasting Effects to other Clips
Once you have a filter set you may well need to add the same filter, with its already modified settings, to other clips in your Sequence (or Project in FCP X). The best option for doing just this is to Copy and Paste the filter.
Premiere Pro: To copy a filter, just select the filtered clip and choose Edit > Copy or press Command-C. Select the clip (or clips) you intend to paste to and choose Edit > Paste Attributes.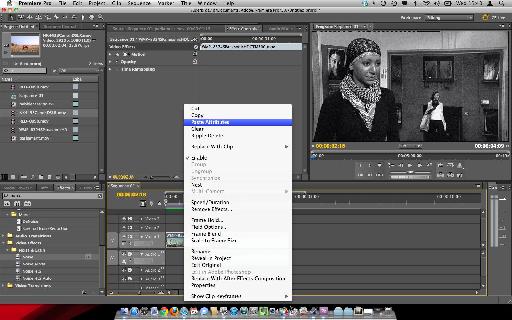 Premiere Paste Attributes.
You are then able to repeat steps 6 and 7 to further modify each clip's filter, as needed.
Final Cut Pro X: Select the filtered clip in the storyboard and chose Edit > Copy or Command-C. Then Select the clip or clips you intend to paste onto and press Option-Command-V to Paste Effects.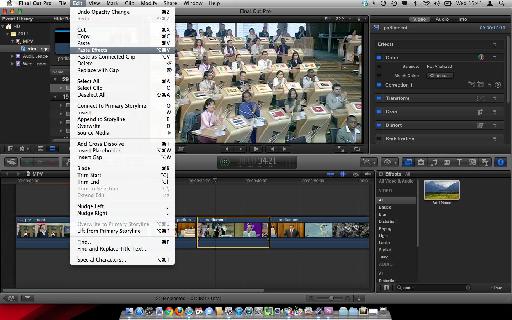 Using 'Paste Effects' to Selected Clips in FCP X.
As you skim along the project with the Inspector open (Option-4) each clip's pasted filter will appear in turn, ready to be modified as per Step 7.
Step 9 - Disabling and Removing Filters
Premiere Pro: To disable a filter so you no longer see it in your footage, click on the fx icon next to the filter's name in the Effects Control Panel to switch it off.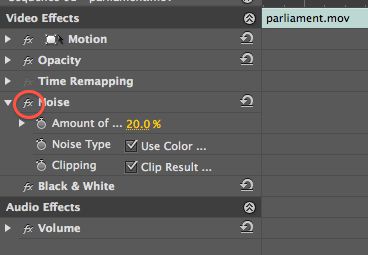 Premiere 'fx' icon.
Clicking on the icon again will re-enable the filter. To permanently remove a filter and any modifications you might have made to its parameters, simply select the filter's name in the Effects Browser and press Backspace.
Final Cut Pro X: To disable a filter so you can no longer see it in your footage, click on the Blue button next to the filter's name in the Inspector to switch it off. Click again to re-enable.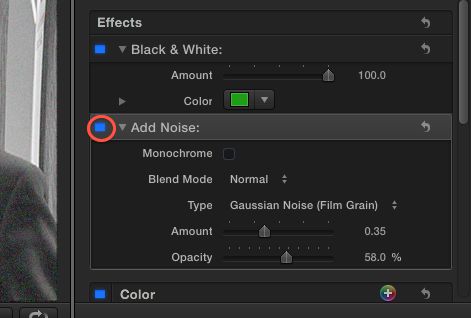 FCP Blue button in the Inspector.
Just like Premiere, removing a filter permanently involves selecting the filter's name and pressing Backspace.
So that should have given you enough insight to go out and create some great looking footage in either package, or both. One thing to remember at all times though, is that less is usually more: don't overdo filters as it usually comes out messy.
Go deeper into Final Cut Pro X with Michael Wohl (the co-creator of the original Final Cut.) And check this tutorial on Adobe's Premiere Pro too!