"Video is two-thirds audio", or so the saying goes. Whatever the actual percentage, bad audio can ruin a great film. David Smith takes a tour of audio editing in Final Cut Pro X and Adobe Premiere.
Große Bearbeitung erfordert eine Sache mehr als wahrscheinlich etwas anderes: großartigem Klang.
FCP X Schritt 1 -
Öffnen Sie den Clip Schaltfläche Aussehen und aus den Optionen wählen Sie die zweite Taste.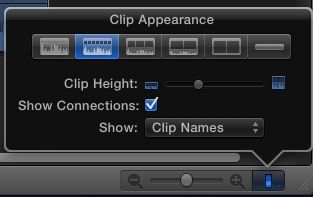 Dies gibt den Audio mehr Gewicht in der Timeline.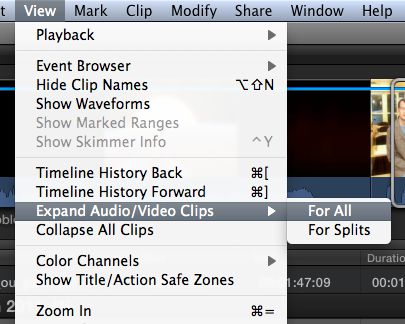 Nun ist die Clip-Audio in der Timeline ist besser sichtbar und so einfacher zu bearbeiten.
FCP X Schritt 2 - Assistants für die Überwachung der Audio
Klicken Sie rechts neben der Timecode-Anzeige im Dashboard FCPX die Audio Meters aktivieren.

Die Audio-Meter-Hilfe mit der visuellen Überwachung von Schallpegeln. Um weiter mit der akustischen Überwachung von Schallpegeln, versuchen Abschalten Audio Scrubbing durch Drücken von Shift-S. Dies wird Ablenkung möglichst gering zu halten.
FCP X Schritt 3 - Erstellen Sie ein Crossfade
Erstellen Sie eine Überschneidung, indem Sie die in Punkt der Audio aus dem zweiten Clip zurück in die erste, von etwa 2 Sekunden. Die magnetische Timeline wirklich hilft hier: Ziehen eines Clips über einen anderen, um eine Überlappung zu schaffen ist nicht etwas, die meisten Editing-Pakete erlauben würde. Doch in FCP X die Audio-Kollision vermieden werden, da der Ton wird nach unten zur anderen "Spur" automatisch.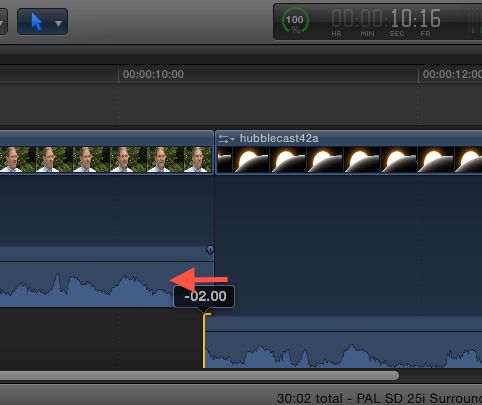 Wählen Sie die abgehende Clip in der Timeline Projekt. Von der oberen Ecke des ausgewählten Clips, greifen Sie den Griff und ziehen Sie ihn nach links (in den Clip).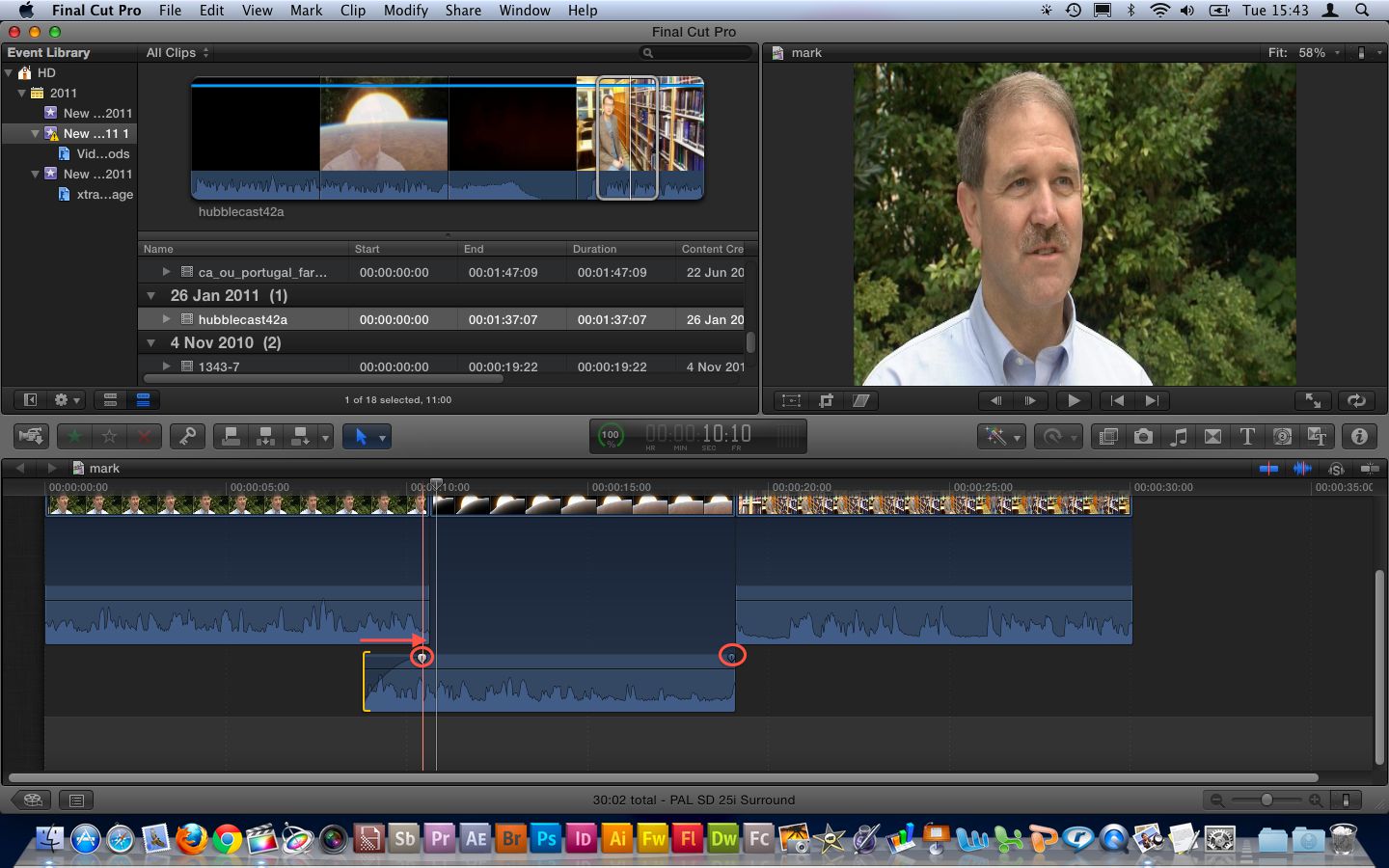 Diese Aktion erstellt die ausgehenden Audio verblassen. Die Länge des Griffs bestimmt die Länge des Fades (für jedermann verwendet werden, um mit Soundtrack Pro arbeiten, diese fühlen sich sehr vertraut).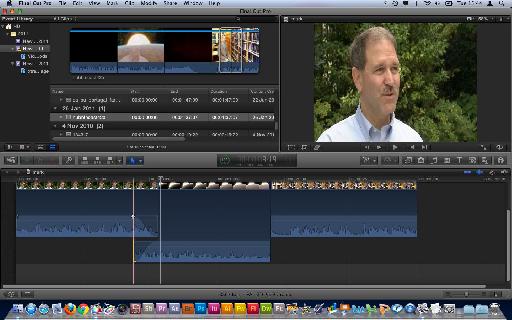 Wiederholen Sie die Audio-fade auf der eingehenden clip.
FCP X Schritt 4 - Wählen Sie Fade-Stil
Auf einer Audio Fade Griff mit der rechten Maustaste klicken und aus dem Popup-Fenster wählen Sie eine Art verblassen. Von den 4 Optionen ist Logarithmische FCP X ist standardmäßig aktiviert.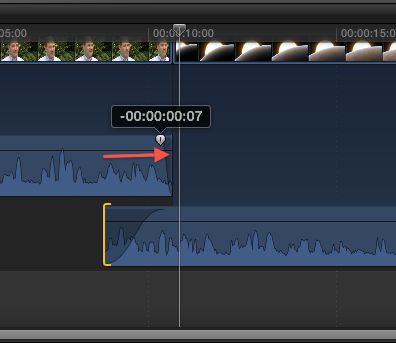 Wiederholen Sie diesen Vorgang für beide verblasst. Dann drücken Sie Shift - /
FCP X Schritt 5 - Entfernen von Crossfades
Um eine Überblendung zu entfernen, greifen die Überblendung Griff wieder und ziehen Sie sie zurück an den Anfang / Ende des Clips. Tun Sie dies für beide Clips.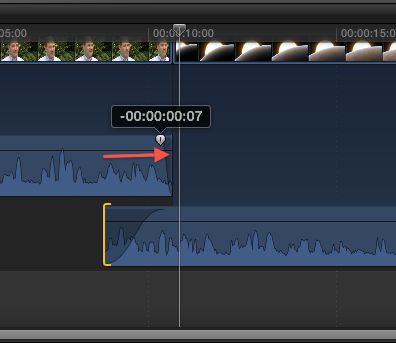 Premiere Pro
Auf der Sequence Timeline klicken Sie auf die Offenlegung Pfeil neben jeder Audiospur, seinen Standpunkt zu erweitern und zeigen Ebenen: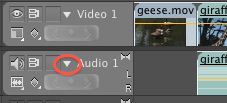 Weitere Audio-Tracks anzeigen Styles zu Waveform Show.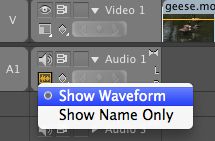 Premiere Schritt 2 - Erstellen einer Audio-Overlap
Zum Erstellen einer Audio-Ãœberlappung greifen die Audiospur aus dem zweiten Clip und ziehen Sie sie an Audio Track 2. Dann nutzen Sie die Zuschnittziehpunkt, um die Clips zu erweitern und zu einer Ãœberlappung.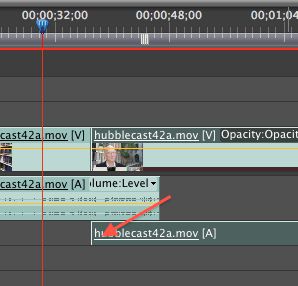 Schritt 3 - Add Audio Fades
Öffnen Sie die Systemsteuerung Effects, dann auf die Audio-Übergänge und dann Crossfade Ordner zu navigieren.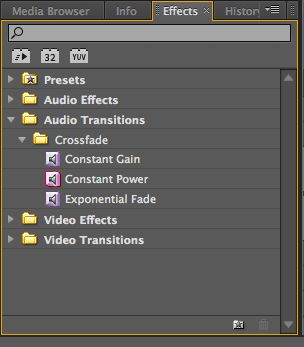 Es gibt 3 Arten von Crossfade zur Auswahl: Constant Gain, Constant Power und Exponential Fade. Wählen Sie Constant Power.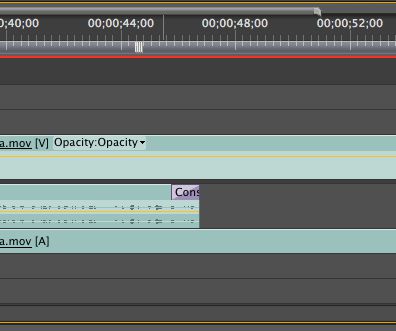 Ziehen Sie die Constant Power Crossfade über den Out-Punkt des ersten Audio-Clip und legen Sie sie. Ein lila Markierung erscheint auf dem Clip: dies ist das erste Überblendung.
Premiere Schritt 4 - Ändern Crossfade
Um die Dauer der Überblendung greifen ein Ende zu ändern, und ziehen Sie es zurück, bis er die gewünschte Länge ist.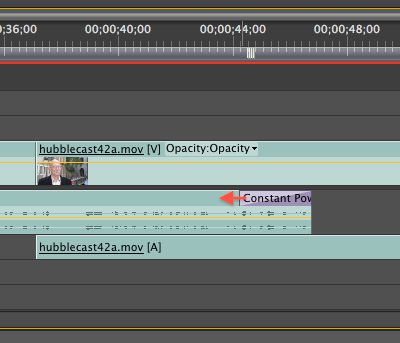 Für eine elegante Möglichkeit, auf dem Purple Audio Crossfade Doppelklick und öffnen Sie die Effects Control Panel: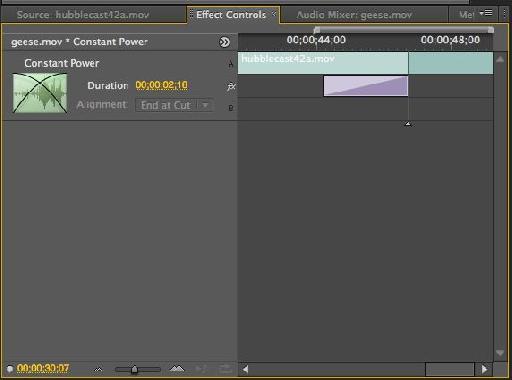 Die Dauer des Crossfade wird durch die orange Dauer Timecode angezeigt. Klicken Sie auf den Timecode, und geben Sie die gewünschte Dauer statt.
Premiere
Fügen Sie einen ähnlichen Überblendung auf den Beginn des zweiten Clips Audio, indem Sie einen anderen Constant Power Crossfade aus dem Effektfenster auf den Kopf gestellt. Resize auf die gewünschte Länge, diesmal durch Ziehen nach rechts.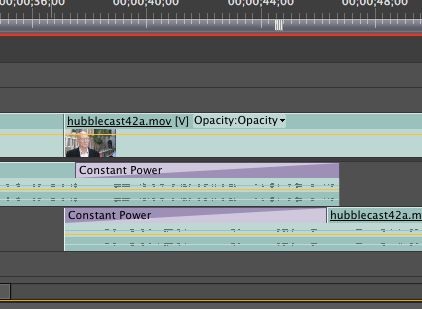 Spielen Sie die Sequenz an die Überblendungen zu hören.
Tipp: Premiere Pro hat keine default 'Play Around' Verknüpfung, aber Sie können zuweisen kannst selbst eine Beurteilung über die Anpassung der Tastatur-Tool.
Schritt 6 - Entfernen von Crossfades
Wählen Sie eine der Lila Crossfades in der Zeitleiste und drücken Sie Löschen, wiederholen Sie diesen für beide Crossfades.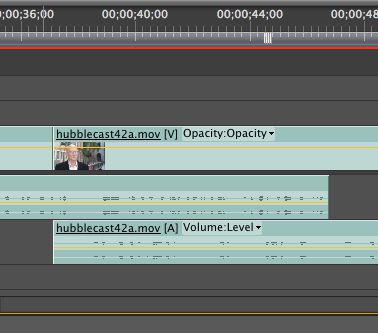 Wie Sie sehen können gibt es eine ähnliche Workflow für beide Anwendungen. Final Cut Pro X ist Magnetic Timeline wahrscheinlich gibt es ein Vorteil, in diesem speziellen Fall jedoch.
Erfahren Sie mehr mit der vollen Palette von FCP X Tutorials hier