It's the final part of this 5-article series comparing Final Cut Pro X & Adobe Premiere Pro. David Smith sits back after a hard day's edit to explore the different export options in both NLEs.
Há tantas opções no FCP X e no Premiere Pro para o compartilhamento e exportação de mídia que comparar todas elas levaria vários artigos. Em vez disso eu pensei que eu deveria olhar para uma das opções mais populares: video Exportando para um filme do QuickTime auto-contido.

Vamos começar com Final Cut Pro X.
FCP X: Passo 1 - começar a exportar
Selecione um projeto a partir do painel do projeto e escolha Compartilhar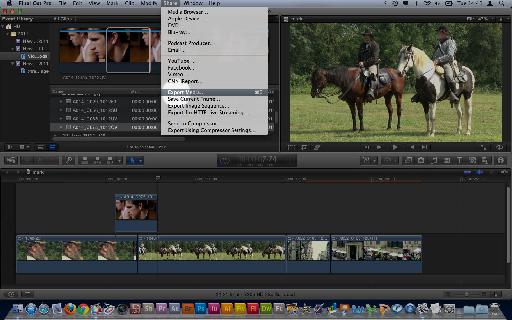 Menu Compartilhar.
FCP X: Passo 2 - Media Export
Escolha o que a mídia deve ser exportado: Vídeo e Áudio, Vídeo ou Áudio Apenas Apenas, o que for apropriado para o seu projeto.
Escolha da lista de menu Video Codec o codec que você precisa. O padrão é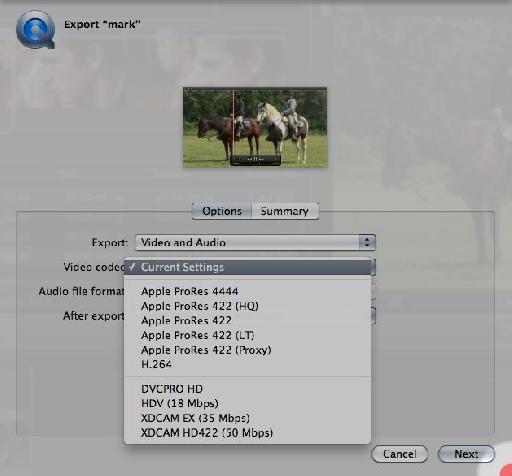 O menu de Codec de vídeo.
FCP X: Passo 3 - Escolha o que fazer com o Export
Para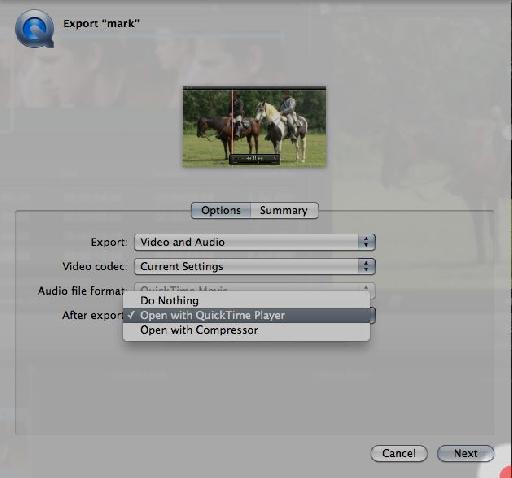 O 'Depois Export' menu drop-down.
Clique em Avançar para passar para a janela Salvar como. O nome do arquivo, selecione um destino clique em Salvar.
Agora vamos dar uma olhada na exportação para o QuickTime no Premiere Pro.

Premiere: Passo 1 - Abra Exportação
Selecione uma seqüência de qualquer cronograma ou o Painel de projeto e escolha Arquivo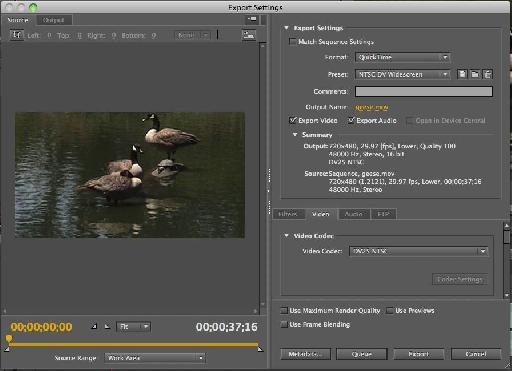 Configurações de exportação Premiere.
Premiere: Passo 2 - Opções de Exportação Set
No topo da janela Export é uma caixa nomeada corresponder às configurações Sequence. Certifique-se que esta caixa está marcada.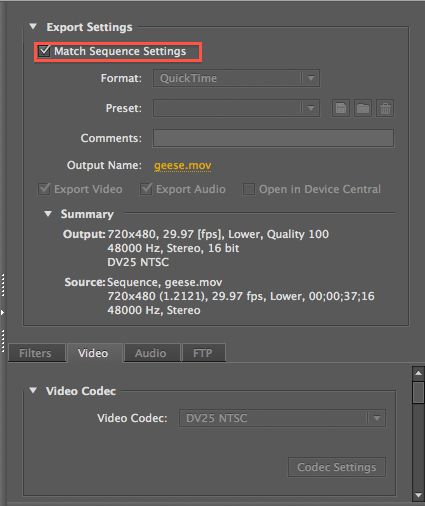 Jogo de estréia Sequence caixa Configurações.
Sem essa opção marcada você terá a opção de comprimir o filme QuickTime usando outro codec e padrão.
Premiere: Passo 3 - Selecione um Destino
Clique no Orange "Nome de saída" do texto, e da janela Salvar como escolher onde e exportação para o que o nome do arquivo.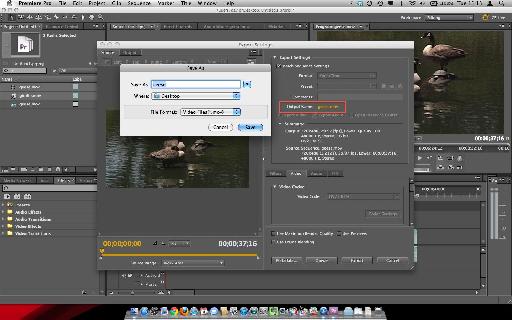 O nome de saída, em Salvar como.
Premiere: Passo 4 - Melhorar a Qualidade
Enquanto não há imóveis disponíveis para changebecause você verificou o Jogo Sequência caixa Configurações earlieryou ainda pode tornar o controle de qualidade e mistura frame.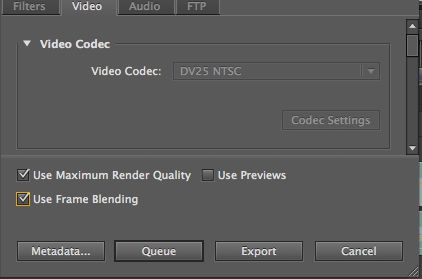 Tornar Qualidade e Frame Blending.
Selecione Usar qualidade de renderização máxima. Embora isto fará com que o arquivo maior, ele irá resultar em um melhor acabamento. Também selecionar Frame Blending Use
Passo 5 - Preview da saída
Usando o monitor para ver suas imagens, alternar entre a Fonte e guias de saída para comparar a exportação com a mídia (pode haver alguma prestação necessária para ser paciente).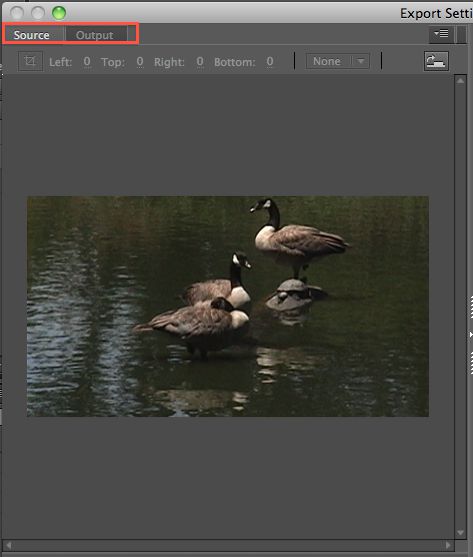 Janela estréia do Preview.
Passo 6 - Defina a mídia desejada
Usando a Timeline Mini, defina a entrada e saída pontos para marcar a área desejada para a exportação.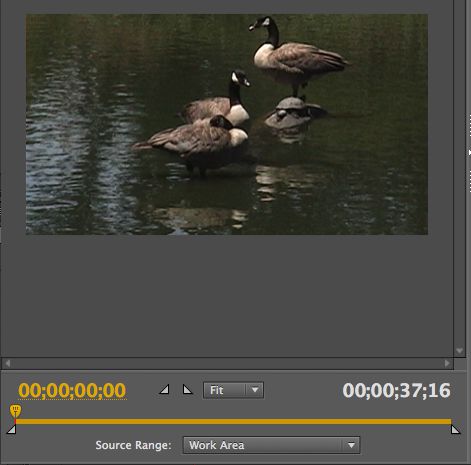 Definir o dentro e fora pontos.
Ou então escolha Sequence inteira ou área de trabalho Toda a partir do menu drop-down, supondo que
Clique em Fila

A fila de botões e Exportar.
Como você pode ver Premiere oferece mais na forma de opções ao exportar filmes QuickTime. Final Cut Pro X confia em vez disso, Compressor para fluxos de trabalho mais complexos exportadores. Em ambos os casos isso pode revelar uma bênção para alguns, uma maldição para outros. Vou deixar você decidir.
Precisa de mais? Saiba mais sobre Final Cut Pro X , Compressor e Premiere Pro .