Much has been said about the radical new version of Final Cut Pro. So how does it compare to Adobe's Premiere Pro ? David Smith contrasts how both NLEs deal with the editing process.
Let's continue to compare and contrast the workflows of Final Cut Pro X and Adobe Premiere Pro CS5.5. This time we'll have a look at the editing workflow. That is a big subject area I grant you, so I'll narrow that down a bit to comparing basic editing to the timeline workflows.
Step 1 - Mark in and out points
Premiere Pro: Premiere sticks hard and fast with the more traditional method or Marking in the Source window, using routine playback controls such as Space, JKL or the on-screen controls. If you're in a real hurry you can also scrub through the footage by dragging the Source Window's playhead back and forth, though this is less accurate.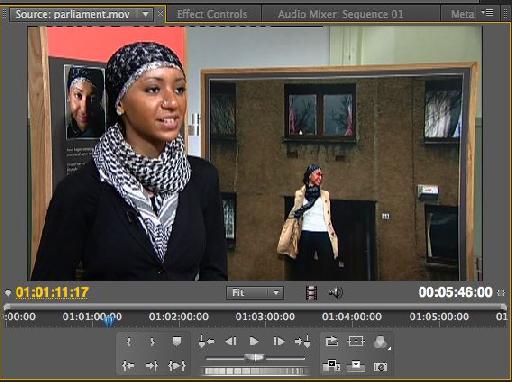 The preview window.
Marking in and out points can be done using either the Mark In and Mark Out on-screen buttons or by press in the I and O keys for In and Out respectively.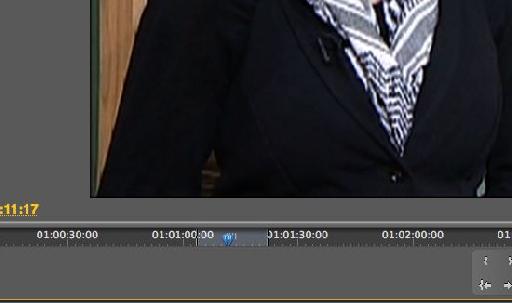 A marked clip in Premiere.
FCP X: Final Cut also depends on the traditional methods such as Space, JKL and the on screen controls. FCP X also offers a new method of navigation called skimming. It's similar to scrubbing however it's done by sliding the cursor along the clip in the Event Browser, so there is no selecting or dragging involved.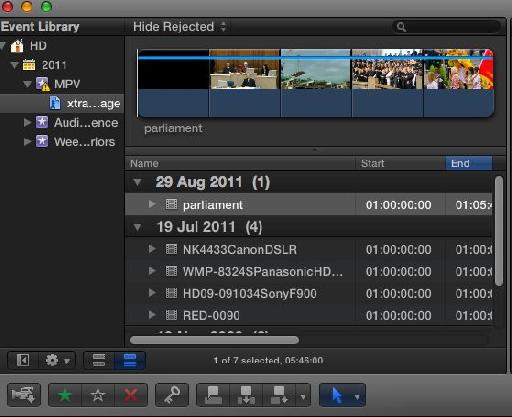 FCP X's Event Browser.
Marking In and Out points in FCPX is also a little different. The I and O keys still function the same, however there are no buttons available. Instead, when you click and drag as you Skim through footage a Yellow Range selector appears indicating your marked areas.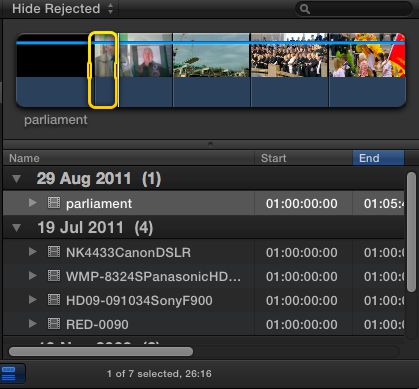 FCP Marked Clip.
Step 2 - Selecting a Destination Track
Premiere Pro: An edit point should be set in the Sequence. If no edit point is set, then the playhead's position will be used as an In point.
Tip: This can be a timesaver if combined with pressing W (Go to Out Point) keyboard shortcut during a rough edit.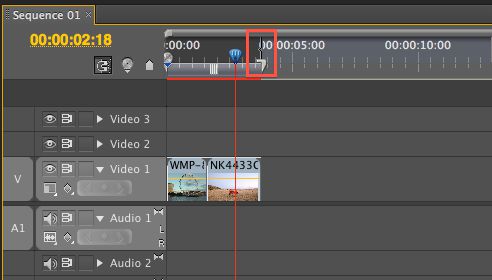 Premiere Sequence in point.
You must stipulate which tracks you intend the media (Video, Audio or both) to be edited to. This must be done by activating the tracks and setting the source icon to those tracks. Not doing this will prevent the clip from actually arriving at its destination (though Premiere will still go through the actions of performing the edit).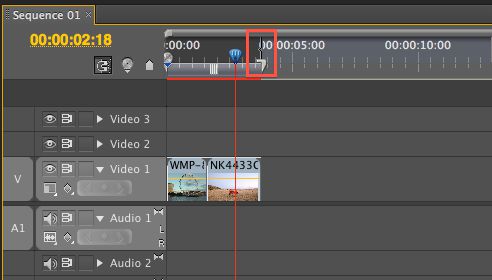 Premiere Source/Destination Tracks.
FCP X: There are no track options in FCP X, it creates them as they are required. Instead the edit will begin to form on the project's Primary Storyline automatically.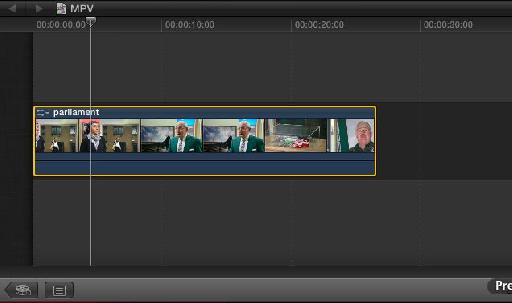 FCP's storyline starts with the first clip.

Step 3 - Editing a Clip to the Timeline
Premiere Pro: Premiere has two methods of Targeted Editing, these are Insert Editing (press ,) and Overlay Editing (press .).
Performing an Insert Edit will place the media on the desired track at the desired position and result in any media in place already shifting up to make space (not unlike someone pushing into a queue, but less objectionable).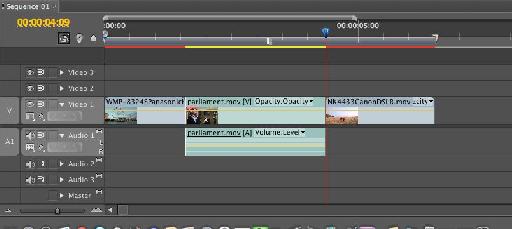 Premiere Inserted Clip.
Performing an Overlay Edit will also place the media on the desired track in the desired position. However, any media that occupies that position on that track will have been replaced by this usurping media.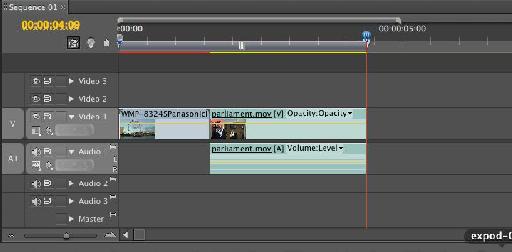 Premiere Overlaid Clip.
FCP X: This is one area where FCP X performs very differently from traditional editing software as there are in fact 4 methods of targeted editing available. These are Insert, Overwrite, Append and Connect. I'm not going to cover Overwrite as an option as it's not really part of the primary editing toolset anymore though it is still available. I'm also going to miss out Connect, which is a great tool and works amongst other things as an FCP X replacement for track-based editing. We will cover these in a future article. So this article doesn't turn into a short novel lets stick to Insert Editing (press W) and Append Editing (press E).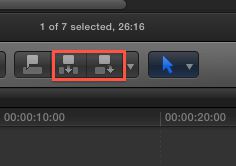 FCP Insert/Append buttons.

Using the Append Edit method each clip marked in the Event Browser is placed directly at the end of the sequence appending itself to the current storyline.
Note: Unlike Premiere, the Video and Audio are shown as part of the same clip in the project's timeline.
The Insert Edit method is used to insert marked clips from the Event Browser into the Storyline by pushing existing media along to make space just in the same way as it does in Premiere Pro. However, FCP X uses only the playhead or skimmer position to set an in point.
Tip: If both the skimmer and the playhead are set at different time codes, the skimmer's position is used for the edit.

FCP Inserted Edit.
As you can see both applications use similar tools but sometimes in very different ways. Whether you're a fan of FCP X's editing revolution or a hard-line traditionalist supporter of Adobe Premiere Pro, (or like me, enjoy both) the end result is the same and the most important thing is after all the edit itself.