2011 was an incredible year here on The Hub thanks to your support! To celebrate we're showcasing the 20 most popular articles published during 2011!
A lot can change in a year... and 2011 was a massive year for Propellerhead, Native Instruments, Apple, Final Cut Pro & Avid! 2011 was also a huge year here on the MPVHub... and we did our very best to bring you up-to-date articles for all the latest & greatest software and hardware for audio, video, design and productivity tech.
Since The Hub was launched we've been publishing more FREE software tips, tricks, interviews & reviews daily than ever before. And you won't find our articles anywhere else on the net!
The Hub team of writers is growing... and, as you probably already know, many of our team are industry experts and professional authors and trainers in their respective field(s).
Yes - MPV Hub is going from strength to strength!
So, to celebrate the transition from 2011 to 2012, we consulted the oracle... well, ok... the stats machine... to discover the 20 most visited Hub articles from 2011. Here are the results...
Note: Those published earlier in the year had a head start over those published later, of course, but we still think this makes for an interesting read...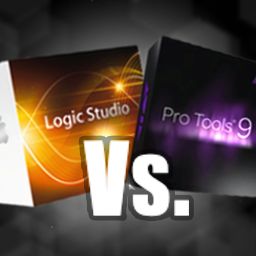 1. Logic 9 Vs Pro Tools 9
Pro Tools vs. Logic. Which do you use? In this ultimate slugfest-of-a-DAW match, David Earl and Keith Crusher set out to discover which is the ultimate DAW... by comparing their respective features.
http://www.macprovideo.com/hub/audio-software/logic-9-vs-pro-tools-9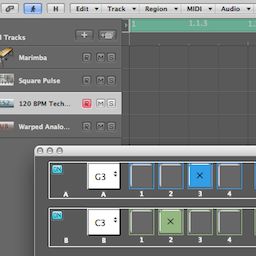 MPV Free Stuff: Step Sequencer For Logic Pro
There's something wonderfully intuitive & fun about making music with a Step Sequencer. Sign-in to download an Exclusive & Free Step Sequencer (with Randomizer features) built-in Logic's Environment.
http://www.macprovideo.com/hub/logic-pro/mpv-free-stuff-step-sequencer-for-logic-pro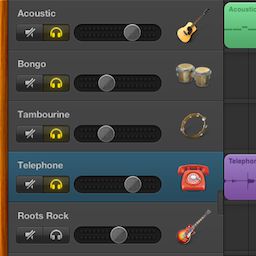 5 Essential Tips For GarageBand For iPad
When musical inspiration strikes there's nothing worse than needing to navigate a clunky software interface. Fortunately, GarageBand for iPad doesn't require a degree to start using it... but there was still some hidden tips which, once you know them, can speed up your touch-based music making workflow.
http://www.macprovideo.com/hub/garageband-ilife-2/5-essential-tips-garageband-ipad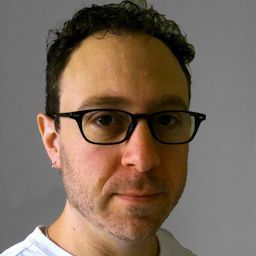 Interview: Michael Wohl: On The New FCP X
See what a deep insider at Apple has to say about editing video with the new Final Cut Pro X. Learn more about macProVideo.com's Star FCP X trainer, Michael Wohl. This article pulls no punches ...
http://www.macprovideo.com/hub/interview/exclusive-interview-michael-wohl-one-of-fcps-original-designers-speaks-about-final-cut-pro-x
5. MPV Free Stuff: 10 Terrific Titles for FCP X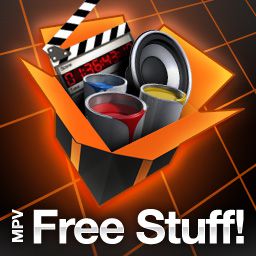 MPV Free Stuff: 10 Terrific Titles For FCP X
Final Cut Pro X comes bundled with some useful titles. If you want to roll your own, you can use Motion 5. Save yourself the work and download these FREE Titles for FCP X, created by Iain Anderson!
http://www.macprovideo.com/hub/final-cut/mpv-free-stuff-10-terrific-titles-for-final-cut-pro-x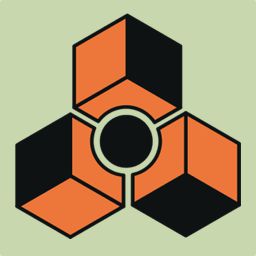 Reason 6 Review
In the first article of our mammoth 6 days of Reason 6 Hub extravaganza, Mo Volans dives into one of the best music-making packages ever and explores what's changed and whether it's improved...
http://www.macprovideo.com/hub/propellerhead-reason/propellerhead-reason-6-review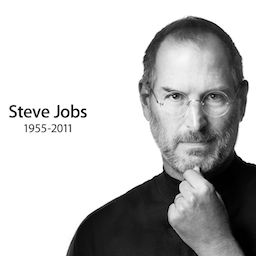 Steve Jobs Quotes On Life, Death & Technology
On 5th October 2011, Steve Jobs, co-founder of Apple passed away at the age of 56. To celebrate the life of this amazing visionary we're taking a look at some of his most inspiring quotes.
http://www.macprovideo.com/hub/apple/steve-jobs-quotes-on-life-death-and-technology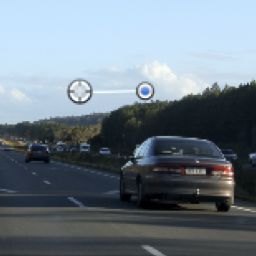 Advanced Time Lapse With FCP X
Final Cut Pro X has some excellent tricks up its sleeves. And Iain Anderson, Final Cut Trainer, shows how to apply some special FX to time-lapse footage without moving your camera!
http://www.macprovideo.com/hub/final-cut/advanced-time-lapse-with-final-cut-pro-x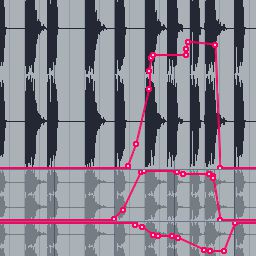 Automation Tips For Ableton Live
Automation can add life to an otherwise static arrangement. Fortunately automating parameters in most DAWs is intuitive and easy to do. Mo Volans outlines some essential automation tips in Live.
http://www.macprovideo.com/hub/ableton-live/automation-tips-for-ableton-live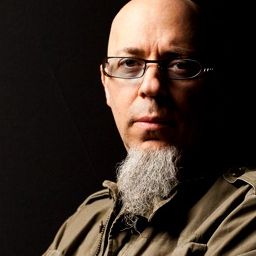 Interview: Jordan Rudess
There's a handful of musicians that really push the boundaries. For anyone that knows of Jordan Rudess, it'll come as no surprise that he is one of them! Jordan talks SampleWiz, Dream Theater and more.
http://www.macprovideo.com/hub/interview/feature-interview-jordan-rudess-talks-samplewiz-dream-theater-and-apple-logic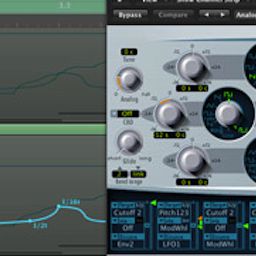 DubStep Wobble Bassline In Logic Pro
Dubstep is all the rage with its big wobble sounds. This pseudo style is a mixture of Dub Reggae, 2-Step, Grime with elements of Drum 'n Bass. Join Gary Hiebner as he shakes it up in Logic Pro.
http://www.macprovideo.com/hub/logic-pro/creating-dubstep-wobblestyle-bass-lines-logic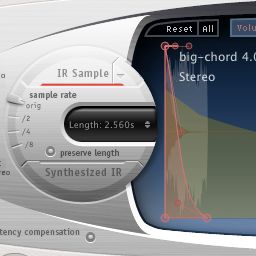 Create Your Own FX In Logic Pro & Omnisphere
Logic Pro's Space Designer is a powerful tool. Not only can it be used to load Impulse Responses for realistic reverbs but it can also load any .aif or .wav that can be convolved (merged) with any source you feed into it. Combine that with Omnisphere and this is what you might get...
http://www.macprovideo.com/hub/logic-pro/logic-and-omnisphere-tutorial-create-your-own-fx-in-space-designer
13. Reason 6: Create Daft Punk Arpeggiations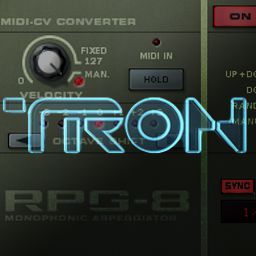 Reason 6: Create Daft Punk Arpeggiations
The Daft Punk Sons of Flynn soundtrack for Tron was arguably one of the best bits of film music from 2010. G.W. Childs is still rocking to it and shows how to create the arpeggiations in Reason 6.
http://www.macprovideo.com/hub/propellerhead-reason/reason-6-create-daft-punk-arpeggiations-in-the-style-of-tron-legacy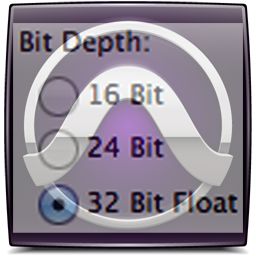 Pro Tools 10: Benefits Of 32-Bit Floating Point
In theory 32-bit floating point audio is the way forward. But how will it change the way you record and mix in Pro Tools? What are the practical benefits and disadvantages? Mike Watkinson explains.
http://www.macprovideo.com/hub/pro-tools/pro-tools-10-the-benefits-of-32-bit-floating-point-audio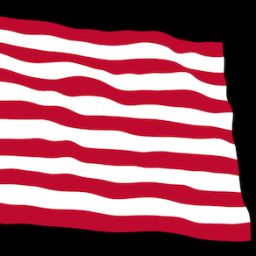 Create Ripples & Waving Flags In After Effects CS5
After Effects CS5 now includes Digieffects FreeForm AE, a powerful 3D distortion plugin that can do all kinds of warps and displacements in true 3D space that have previously been unavailable. Richard Lainhart shows how to use these features in creating a ripple effect.
http://www.macprovideo.com/hub/after-effects/create-ripples-waving-flags-after-effects-tutorial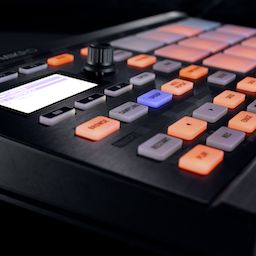 Review: Maschine Mikro
How is it possible to make something as successful & popular as Maschine better? Easy: Make it smaller without compromising on functionality or usability. Mo Volans puts the Mikro to the test.
http://www.macprovideo.com/hub/native-instruments/review-maschine-mikro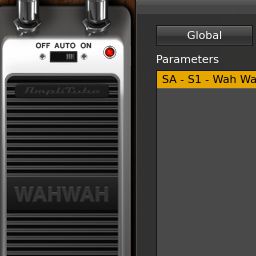 Amplitube 3: Morph, Switch And Sculpt Your Tone With Parameter Assignments
Amplitube 3 gives you amazing guitar sounds at your fingertips '" literally! To really bring your shredding alive learn how to use Amplitube's Parameter assignments and automate your axe in real time.
http://www.macprovideo.com/hub/audio-plug-in/amplitube-3-morph-switch-and-sculpt-your-tone-with-parameter-assignments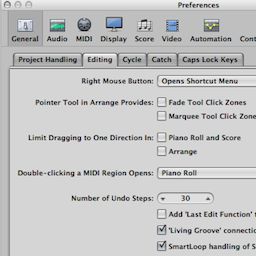 Trash Talk: A Guide To Why, When, And How To Reset Logic's Preference Files
Since its earliest incarnations, one of the most common prescriptions for curing Logic of its occasional ills (read: wonky, strange, or seemingly buggy behavior) has been to trash its preference file.
http://www.macprovideo.com/hub/logic-pro/trash-talk-guide-reset-logics-preference-files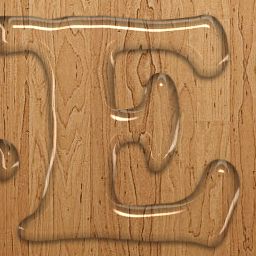 Creating Quick And Easy Liquid Text Effects In Photoshop
In this tutorial Toby Pitman shows you how to create a quick and easy liquid text effect in Photoshop CS5. The effect is very customizable within the layer style and you'll also learn how to distort the text and much more...
http://www.macprovideo.com/hub/photoshop/creating-a-quick-and-easy-liquid-text-effect-in-photoshop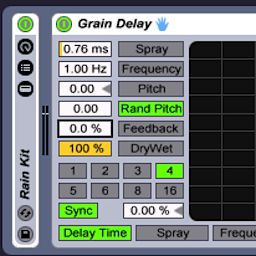 Ableton Live: Grain Delay
Anyone interested in generating random beats or other elements in their music will have experimented with Ableton Live. They may not, however, have realized just how useful the Grain Delay is. Find out more...
http://www.macprovideo.com/hub/ableton-live/ableton-live-grain-delay-for-quick-sound-design
Thank you for your support throughout 2011!! Hope you continue to visit The Hub daily throughout this coming year. We're working hard to bring you the best articles covering all the major software & hardware right here...
Enjoy 2012!