Got a logo that needs re-coloring'¦ but you only have the Bitmap (not .EPS) version? Have no fear. David Smith shows you how to make make this work well in Adobe Illustrator.
I get a lot of people asking about re-coloring Bitmap logos in Illustrator. They tend to be from people making up one- or two-color print posters and fliers for events, Clubs etc. I tell them that their best option is always to get hold of an EPS file of the sponsor or charity logo that they can re-color using the Fill options. It's not always possible of course, particularly when the response is 'Errr, whats an EPS file?'

Another popular option that I'd often recommend is to live tract the logo, thus turning it into a Vector artwork. Great if the Bitmap is big, with a high resolution. A bit of a nightmare if the Bitmap is a little on the small side and low res (and obviously only suitable for small prints). If the logo has any gradients it gets even trickier!
So here is another option that works particularly well.
Step 1 - Convert to Grayscale
Open the Bitmap image in Photoshop and choose Image > Mode > Grayscale. this removes all color information from the image.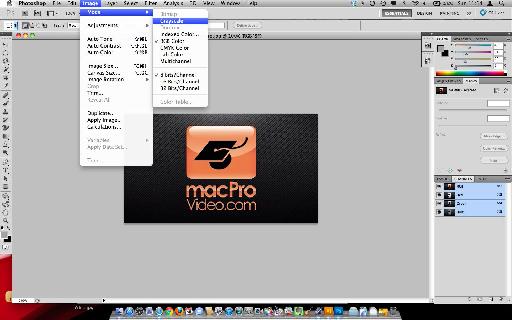 Click OK on the warning dialog box and then save.
TIP: This is a destructive edit, so it's best to choose File > Save As'¦ (Shift-Command-S) and make a copy.
Step 2 - Place into Illustrator
Open your Illustrator file and place the Greyscale Bitmap into position.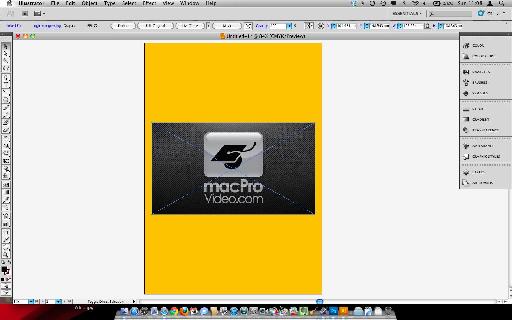 Resize and position the bitmap as you need to, but remember as you do so, it's not vectored, so don't go crazy or else it will turn to mush.
As you can see from my poster, the macProVideo.com logo is a bit heavy and dark against the yellow background. I'm going to re-color the logo to match the background color instead.
Step 3 - Select a new Fill Color
First create a swatch color of your background (if you haven't been a good designer and done that already, that is). Select the Grayscale logo and then select the background color from the Swatches Panel.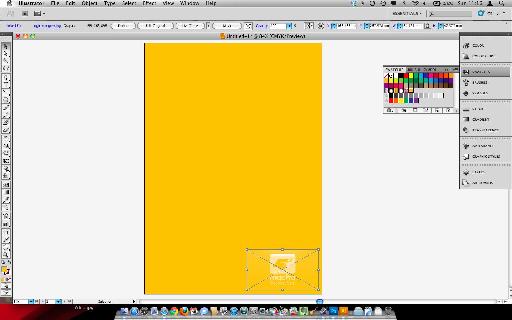 The Logo instantly fills with the selected Fill color, and what's more the luminance from the Grayscale image is maintained. This can however cause problems: As you can see from this image, the lighter background around the logo causes the yellow in Illustrator to be paler than the background making this look like a bad cutout. I don't want that.
Step 4 - Try Inverting
Reopen the Grayscale Bitmap in Photoshop and invert the Black and White to White and Black by choosing Image > Adjustments > Invert.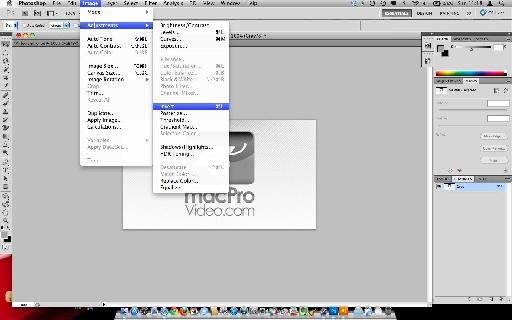 Save this as a new file and place it into Illustrator next to the previous one, so you can compare. Try filling with Black or White....Oops!
Step 5 - Re-color
Fill this second Grayscale Bitmap with the Background Color.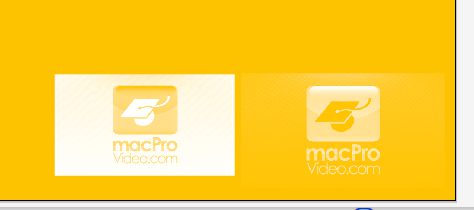 Does it look any better? Let's try something else.
Step 6 - Place Another Logo
The method I prefer as I think it has better options is to not work with a Grayscale Bitmap but instead place the Original colored Bitmap.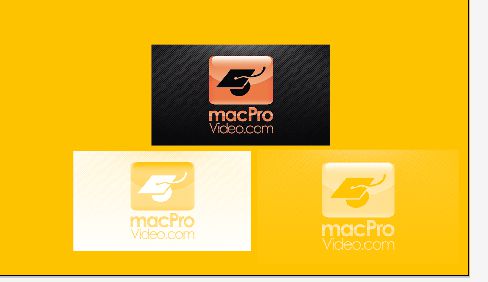 Step 7 - Draw a Colored Rectangle
Next select the color you'd prefer to have the Logo Filled with. In this case I'm going to go with Black.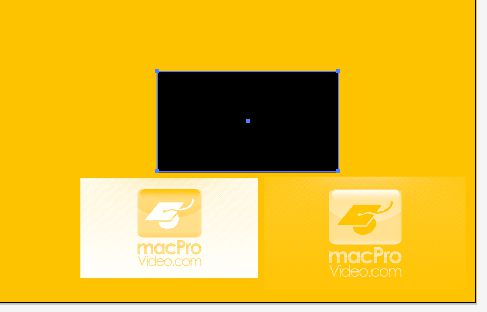 Use the Rectangle shape tool to draw a box over the top of the Bitmap. Press Command-[ or use Object > Arrange > Send Backward to move this black box behind the logo.
Step 8 - Mask
Select both the Colored Bitmap and the Black Box, then open the Transparency Panel or press Shift-Command-F10. Using the panels pop-up menu, select Make Opacity Mask.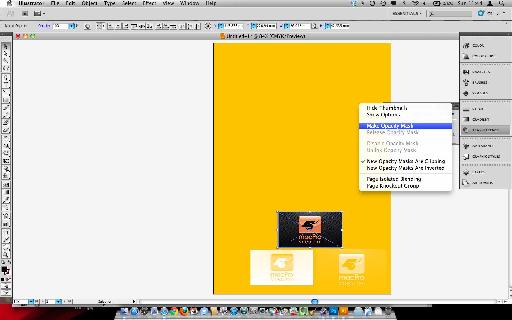 Doesn't that look better? For one thing, it no longer looks like the logo is on a lighter shade of yellow.
Step 9 - More Options
Now you will find you can easily swap the color around by selecting any color (including Black and White this time).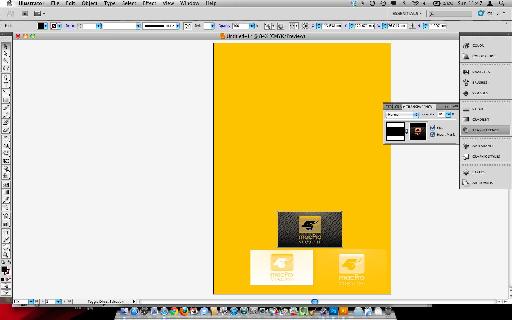 Or even try using the Invert Mask option in the Transparency Panel. It's just that bit more flexible.
I'm sure you will find any of these methods will get you out of a hole at some stage when you are faced with this same problem, and it's a whole lot simpler than converting to Paths or re-coloring in Photoshop.