Whether it's snowing in your part of the world or not... it's a good idea to start getting your Winter holiday/Xmas cards going. And what better way to do that than draw your own cute snowman?
This is Illustrator for the layman. Using simple shapes and simple techniques to give you some pretty amazing results.
Ok. I admit it. I am not an illustrator. Not by any stretch of the imagination. Yeah I went to art school and all that, but I'd never in a million years consider myself an illustrator. Ok, there I said it.
But what I do have the ability to do is to turn everything into its lowest common denominator and see things from a slightly different perspective. That's what I want to share with you today, and I'll use Adobe's Illustrator as the vehicle.
Let's start by opening this very scary program.
Like with most programs, Command-N will bring up a new window. You can also go to the '˜File' pull down menu at the top and scroll down to '˜New'. Either way you will get a blank template for us to work on. I'd change the size to landscape and make it 11 x 8.5 (Pic 1).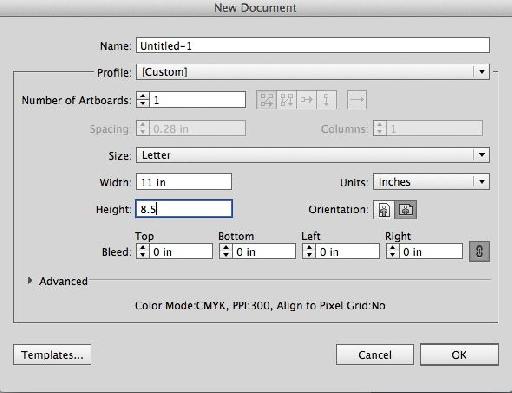 Pic 1
Ok? Still with me? And since it's almost winter in most parts of the northern hemisphere, let's try our hand at creating a winter scene. How about something as simple as a snowman?
Think about it. Simple shapes. Two circles one on top of the other come to mind. Let's start there. Under the rectangle tool in the left hand palette is the ellipse tool, lets click on it (Pic 2).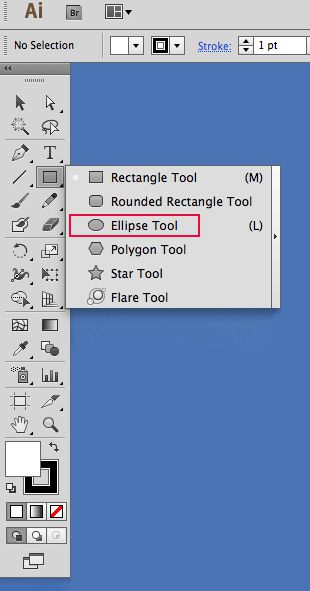 Pic 2
Holding down the Shift key while dragging with that tool creates a perfect circle (Pic 3). Let's try it. Mine came in with a rule around it, good for seeing the circle, but not what I think of when I think of a snowman.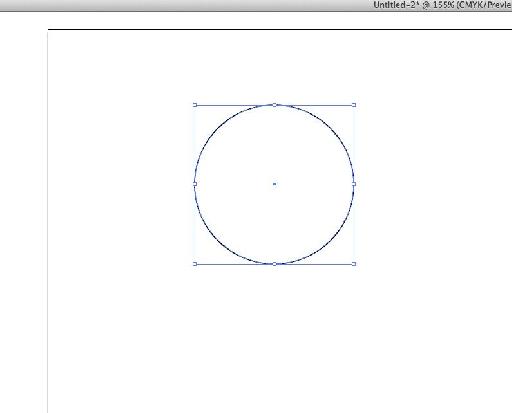 Pic 3
Let's open our swatches palette on the right and pick a light blue color. Snow does have a bluish tint to it if you look closely (Pic 4).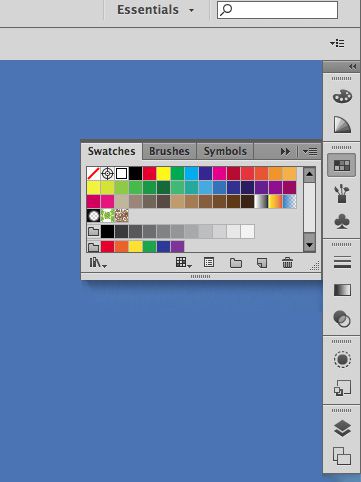 Pic 4
In my swatches presets I had a blue to transparent gradation that I used. It's a preset, so you should have it too (Pic 5). I also changed the rule around my circle to white just by using the toggle button under the active swatches palette (Pic 6). I also used the gradient tool to change the width of the blue gradation by moving the gradient, that's highlighted when you click on it, two thirds of the way to the left. You now have a white snowball with a slight blue tint to the left hand side of it. This thing still needed some work, so I held down on my option key and dragged the snowball to the right to create two of them (Pic 7).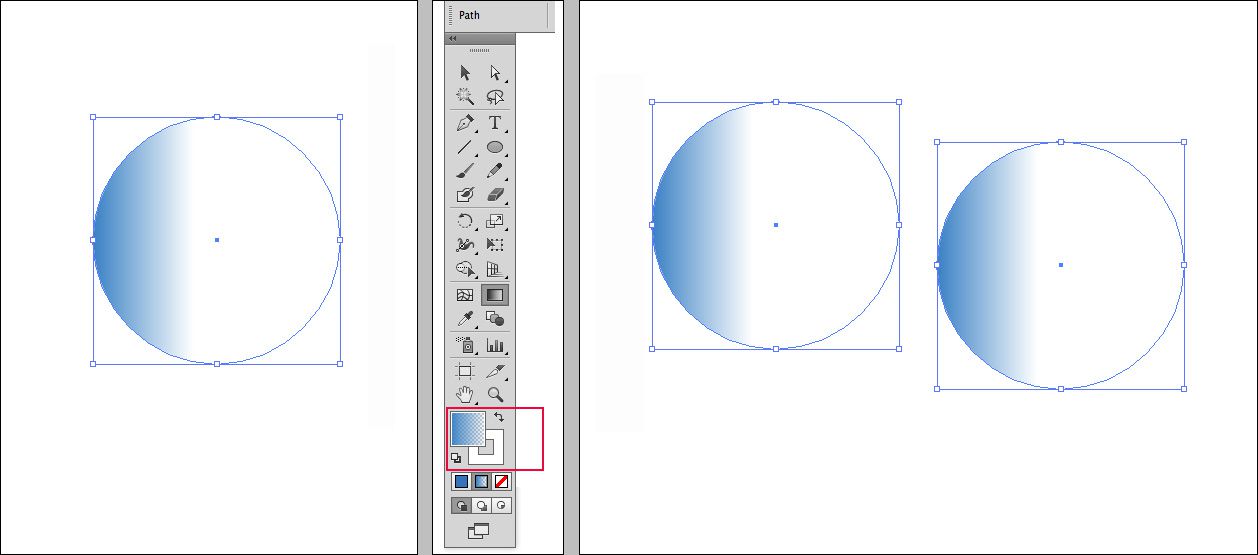 Pic 5, 6 & 7.
I clicked on the thing that looks like a fan above the swatches icon on my right hand palette to bring up the '˜tints' palette. I picked a blue and went to its lightest tint to fill my second snowball (Pic 8). Then I went to the transparency icon on that same palette and gave it a 50% tint (Pic 9) this is just enough to give it some tone, but not enough to make it a color. I also tinted my original snowball'"but this time to 40%.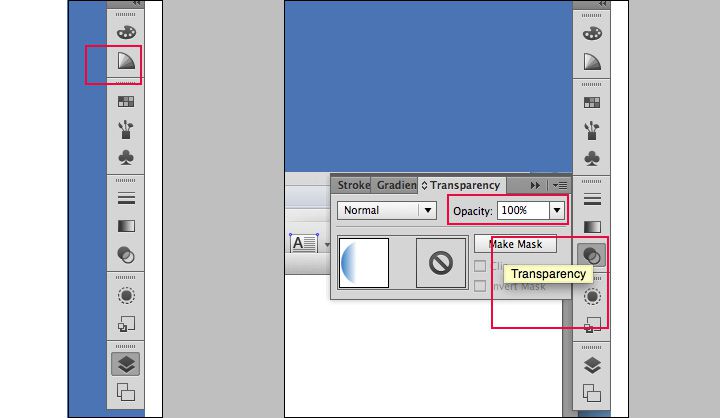 Pic 8 & 9
Then I took snowball number 1 and placed it over snowball number two. I wanted to lock them in place so I grouped them together. (Command-Shift-G or alternately '˜Object' '˜Group' from the pull-down menu on top.)
I then duplicated the snowball so I'd have two of them by holding down my Option key and dragging the image to the left or right (Pic 10). Still not what I'd think of as a snowman'"that top snowball needed to be resized. Using the scale tool in the left hand palette, and holding down my Shift key to keep the proportions intact, I resized the top snowball. Take a look. This is starting to look like a snowman, right? (Pic 11)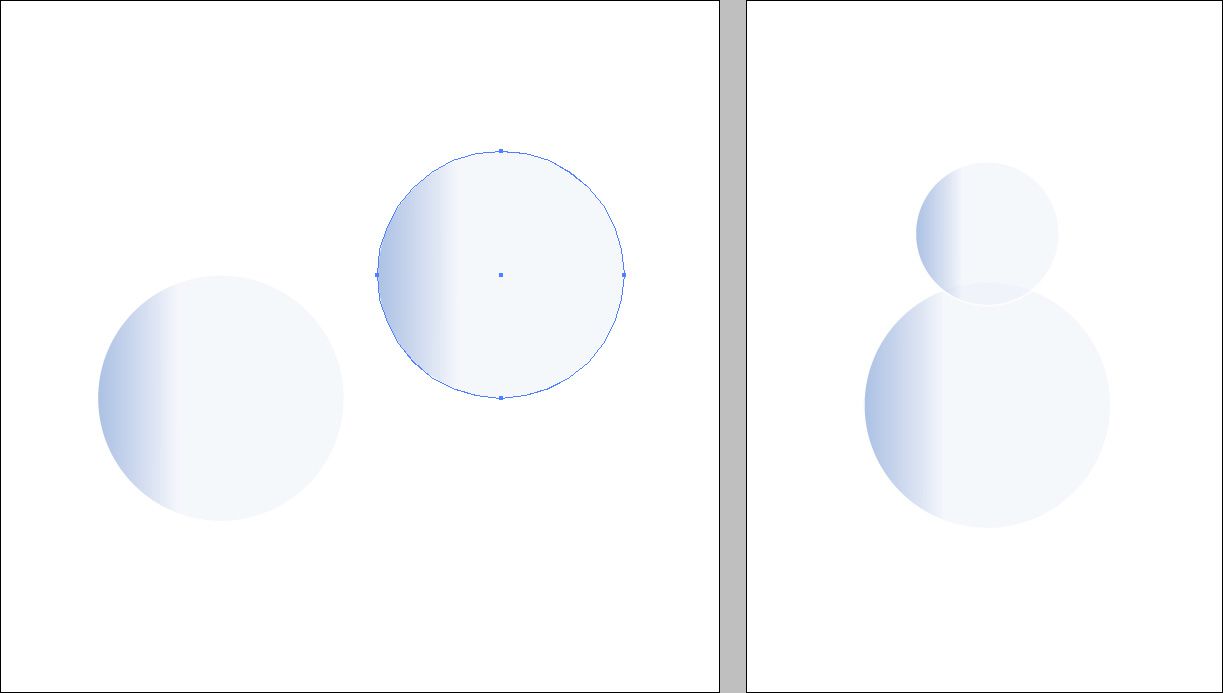 Pic 10 & 11
It's time to put this on its own layer and lock it. Illustrator has this bad habit of jumping layers so it's best to lock and move on. You can do this easily by clicking the box next to the eye on the layers palette (Pic 12).
Insert Image 12
Our snowman needs a scarf now, so I drew one using the pencil tool. I only drew it on one side though as you've seen how easy it is to duplicate a shape (Pic 13). I went back to the swatches palette and filled it with a red (Pic 14). Using the Option-drag method I mentioned earlier, I duplicated the shape. I then flipped it using the '˜Object' '˜Transform' pull-down menu up top (Image 15, and Image 16).

Pic 13, 14, 15 & 16
I moved it back into place and our snowman now is wearing a scarf (Pic 17).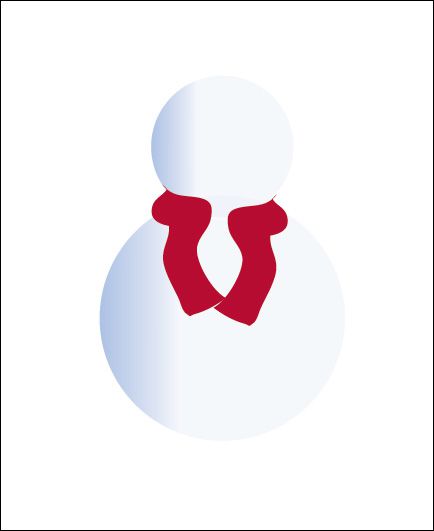 Pic 17
Next he needs eyes. I used the ellipse tool on the left hand palette once again and drew a small circle. I filled it with black using the default fill and stroke toggle below the color box (Pic 18), then duplicated that to create two eyes (Pic 19).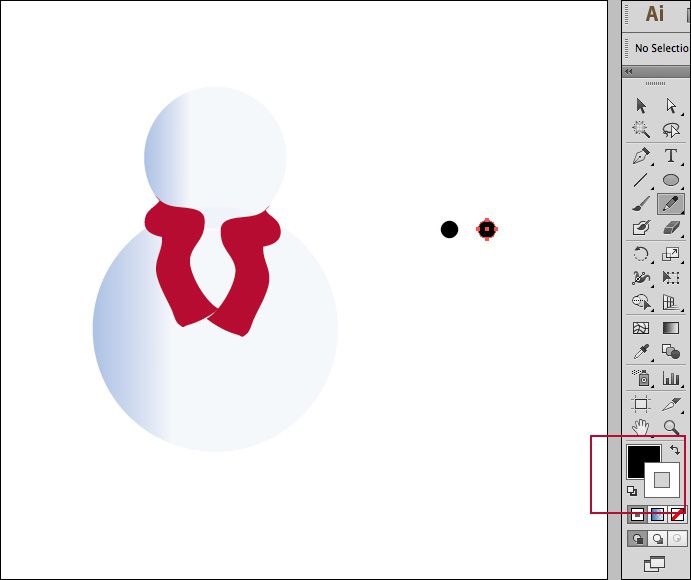 Pic 18 & 19
I then moved them both into position on our snowman. Now he needs a mouth and a carrot nose, so I drew a carrot using the pencil tool once again (Pic 20) I filled it with orange and placed it on the snowman (Pic 21). Then I made a small circle using the ellipse tool and filled it with black for its mouth. I duplicated this 6 times then placed them on our snowman (Pic 22 & 23).

Pic 20, 21, 22 & 23
I didn't like that my mouth was covering my carrot nose so I clicked on the nose and went up to the '˜Object' pull down on the top palette, to '˜Arrange' then over to '˜Bring to Front'. We now have a pretty simple snowman with just a few simple steps (Image 24).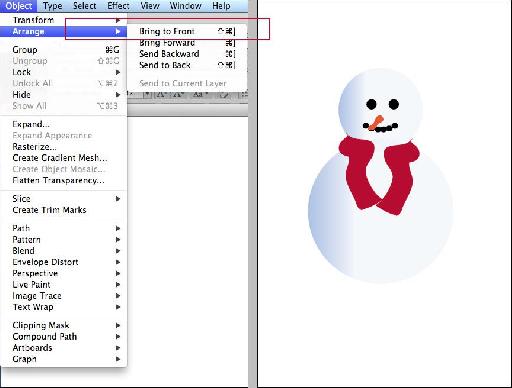 Pic 24
But he could use a hat, don't you think? Again a few simple shapes make us a hat. Using the rectangle tool, I drew a narrow long rectangle for the brim, then a deeper less narrow one for the top of the hat (Pic 25). I placed them on top of our snowman (Pic 26). And yes, voila, we have a snowman. See how easy that was?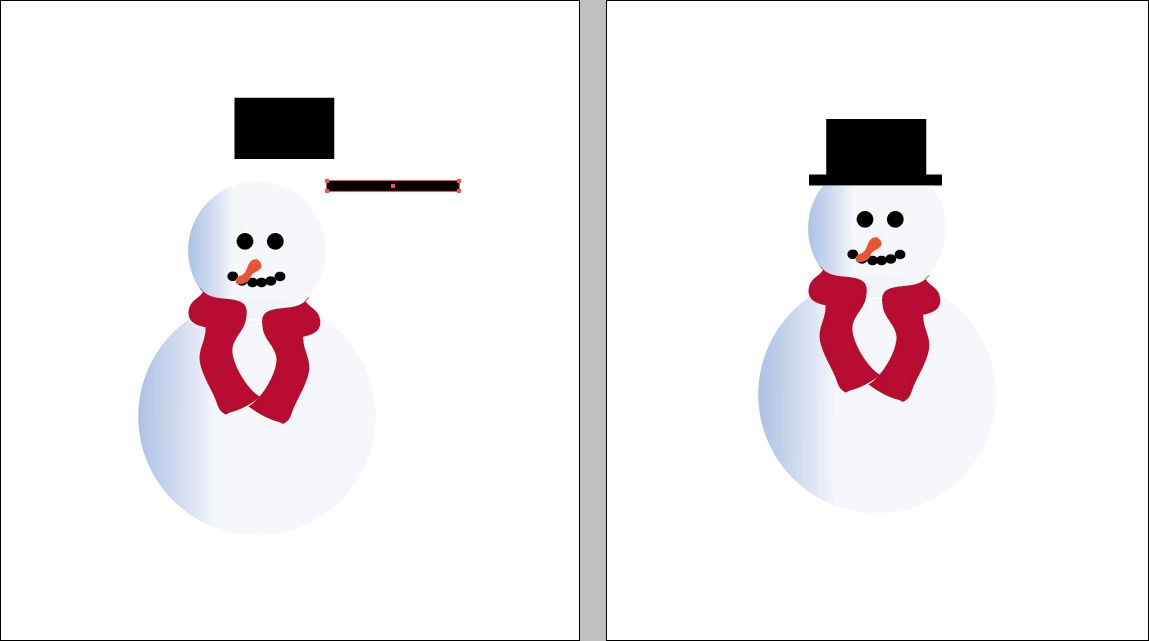 Pic 25 & 26
For me, the key to using Illustrator is breaking the image down into simple shapes. Adding a little dimension by using a gradient helps and having the guts to take a stab at this scary program is crucial.