Creating text paths from shapes in Adobe Illustrator can be a lot of fun. No need to stop there though. Learn how to create image paths from text with David Smith, Adobe Certified Trainer.
ì œê³µí•˜ëŠ" 텍스트와 이미지의 ë'´ê°€ ì œì¼ 좋아하는 방법 중 하나는 두 사람, 보통 ë'´ê°€ 그안에 배치 이미지로 í¬í† ìƒµì—ì"œ 클리핑 마스크 혹은 InDesign에서 합성 경로를 만들 결합하는 것입니다. 아주 가끔씩 나는 벡터의 크기를 ì¡°ì • ëŠ¥ë ¥ì" 활용하기 위해서는 텍스트 내부 vectored 이미지를 만들어야합니다. 그걸 위해서는 일러스트 ë ˆì´í"°ë¥¼ 사용하며, 이것은 방법입니다.
1 단계 - 래스터 이미지를 배치
크기는 A4입니다 아트 보드를 만ë"¤ê³ , 가로로 ì"¤ì •í•©ë‹ˆë‹¤. 이미지를 ë°°ì¹˜í•˜ë ¤ë©´ 파일을 ì" 택 ì'¬ìš©í•˜ë ¤ëŠ"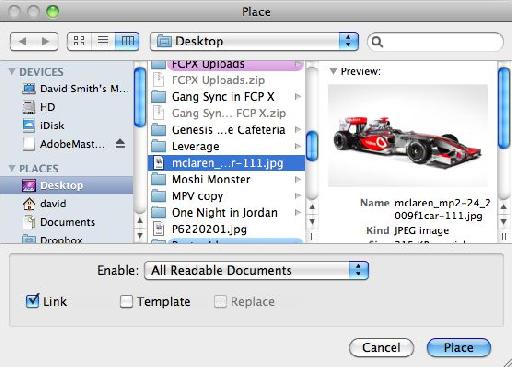 장소 대화 창
대화 창이 이미지를 ê²€ìƒ‰í•  수 있도록 나타납니다. 그것을 찾아 그것을 ì" 택 (JPEG, PSD, PNG 등)í•˜ê³  확인을 누릅니다.
2 단계 - 이미지 ì" 택
배치되었습니다 이미지는 ì—¬ì "히 래스터입니다. 이미지 ì" 택 도구로 ì" 택되어 있는지 확인합니다. 그것이되면 화면 상단의 ì œì–´íŒ 라이브 ì¶"ì ìž…ë‹ˆë‹¤ 중 하나 옵션을 ê°€ì§€ê³  있습니다.
3 단계 - 이미지를 ì¶"ì  라이브
라이브 ì¶"ì  버튼을 클릭하여,이 후 기본 미리 ì"¤ì •ì" 이용한 경로 기반의 벡터 이미지로 픽셀 기반의 래스터 이미지로 변환합니다.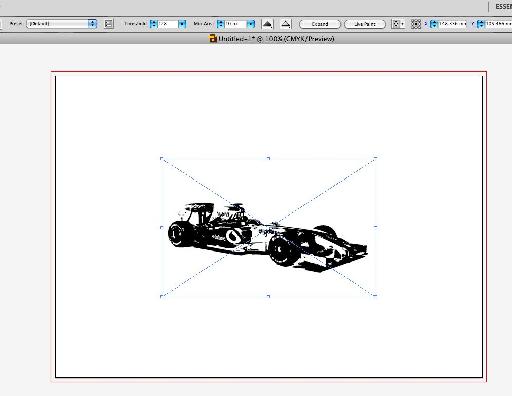 ì¶"ì  기본 라이브
4 단계 - ì¶"ì  ì"¤ì •ì" ì¡°ì •
라이브 ì¶"ì ì" 사용하여 사용 가능한 ì'¬ì " ì"¤ì • 옵션의 숫자가 있으며, 각각은 원본 이미지의 다른 vectorized 해석을 만듭니다.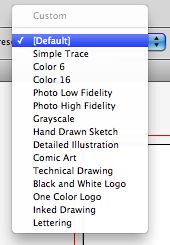 프리셋 메뉴를 ì¶"ì  라이브
그것 상세한 컬러 이미지로이 이미지를 위해서 ë'œ 프리셋 16 색상을 ì" 택 í•˜ê² ì–´. 그것은이 ì •ë³´ë¥¼ 처리하는 데 몇 분 ì •ë" 소ìš"ë ì™€ 모ë"  다른 색상을 ì¶"ì í•  수 있습니다. 일단 16 가지 색상으로 채워진 경로의 복잡한 시리즈를 ì™"ë£Œí•˜ê³ , 매우 ë'´ 원래의 사진이 나타나는 것 ì°¾ê³  있습니다.
5 단계 - 경로를 확장
ë'´ 사진이 지금은 벡터 이미지는 ì—¬ì "히 하나의 단일 이미지로 결합합니다. 어느 때로는 괜찮아요. 이 경우에 그러나 아직 이러한 경로 또는 그들을 채우는 색상의 일부를 ìˆ˜ì •í•  수 있습니다.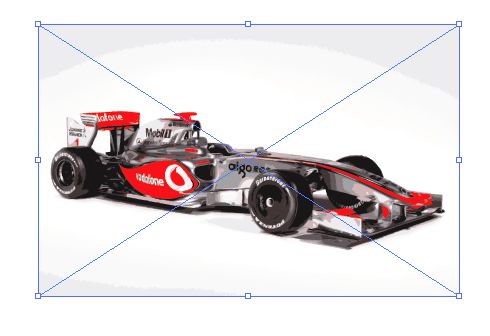 벡터 이미지
이러한 ìž ìž¬ë ¥ì" ì´‰ì§"í•˜ë ¤ë©´ 클릭 ì œì–´íŒì—ì"œ 확장 편집합니다. 그룹화 ì¶"ì  이미지는 각각의 경로의 바다 (혹은 ì œê±°)을 ìˆ˜ì •í•  수 있도록 직ì ' ì" 택 도구를 사용하여 각 ì" 택에 í"°ì ¸.
6 단계 - 일부 텍스트를 추가
이미지 ì" 택 youve 및 사용 ì"¸ë ¨ëœ 무언가로 텍스트 서식을 ì§€ì •í•˜ëŠ" 캐릭터 패널 (ëª…ë ¹-T)를 반영하는 단어 또는 문구를 ìž…ë ¥í•©ë‹ˆë‹¤. 텍스트 ë ˆì´ì–´ 패널의 이미지를 위의 ë ˆì´ì–´ì—ìžˆì" 것입니다. 클리핑 마스크가 항상 ì" 택된 상위 ë ˆì´ì–´ì˜ì— 미치는 형태를 기반으로하므로 이것은 중요한 포인트이다.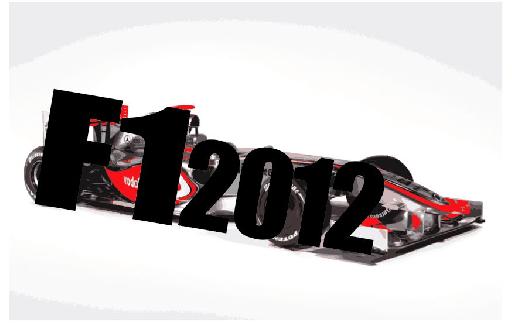 스타일의 텍스트
필자는 또한 회ì " 도구를 사용하여 형식에 약간의 회ì "ì" 추가했습니다.
7 단계 - 휴식 텍스트 경로로
나중에 클리핑 마스크를 만ë"¤ë ¤ë©´ 텍스트를 경로로 변환되어야한다. ì" 택 도구를 사용하여 텍스트를 ì" 택 : V 및 ìœ í˜•ì" ì" 택
8 단계 - 컴파 운드 경로 만들기
텍스트, 경로의 그룹에 침입 것이다 ë‹¹ì‹ ì´ 텍스트를 사용하여 클리핑 마스크를 만ë"¤ë ¤ê³  í•  경우에는 별도의 경로는 마스크 실패하게됩니다. 텍스트는 하나의 경로로 결합되어야한다. 이 사용하는 개체를 ìˆ˜í–‰í•˜ë ¤ë©´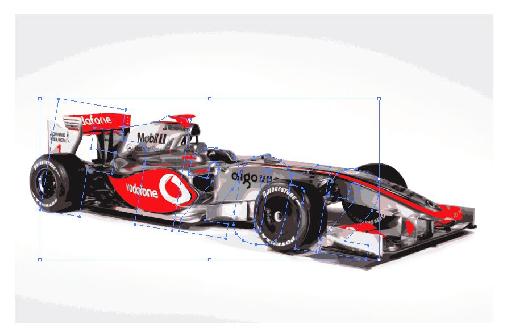 복합 경로
이것은 텍스트가 투명하게이 아니라 ë'ë ¤ì›€ì€ 우리가 원하는 것입니다.
9 단계 - 클리핑 마스크 만들기
텍스트 경로와도 벡터 이미지를 모두 ì" 택한 다음, 개체를 ì" 택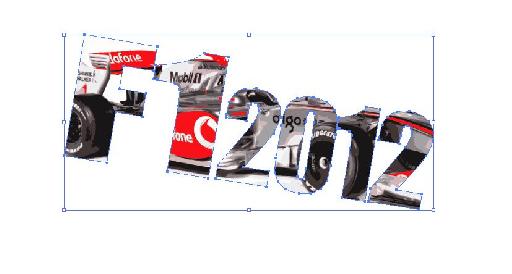 마스크를 만들
이미지는 ì´ì œ 텍스트 채우기입니다. 모ë"  것이 이미 벡터이므로 그것은 ë‹¹ì‹ ì´ êµ´ìš•ì ì¸ 이미지가없이 필요한 모ë"  규모에 다시 크기가 ë  수 있습니다.
그것이 좀 더 눈에 띄는 만들기 위해 마스크 주위 스트로크 색상을 추가하거나, 드롭 섀도우 효과 효과 시도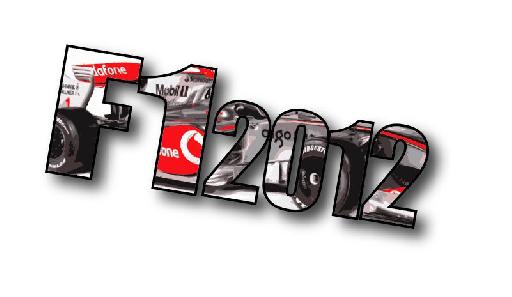 그림자 ì ìš©
무슨 youveê°€ 가진 것은 디자인의 ì–´ë–¤ 번호를 사용하기 ì •ë§ ì ì'ë ¥ì´ ì •ë§ ìœ ìš©í•˜ê³  ì •ë§ 좋은 그래픽입니다.