Turn, twist, rotate, revolve, spin your way into Illustrator CS6 with Iain Anderson as he illustrates how to take full control of 3D objects.
Si usted ha trabajado alguna vez con la arcilla en una rueda de madera o en un torno, el youll estar familiarizado con las formas simétricas producen estas herramientas. Floreros, perillas de las puertas, las tabletas y candelabros son fáciles de producir. ¿Cómo gestionar y controlar esta función? Sigue leyendo. Para mucha más información sobre esta técnica y todo lo demás en 3D, se refieren a Illustrator CS6 105 .

Crear un perfil de las curvas
El primer paso en la creación de un objeto 3D giraba es dibujar su perfil. Si usted tiene un vaso de práctica se puede ver, este es el perfil del lado derecho objetos. Un peón de ajedrez sería algo como esto.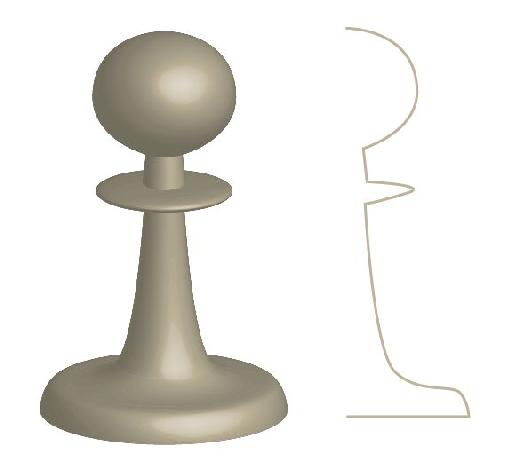 Aquí está un peón en su perfil.
La mejor manera de hacer una forma limpia es usar la herramienta de pluma, hacer clic y arrastrar para crear puntos suaves pocos.
Una vez que tenga la forma, tenga en cuenta si desea que el objeto que se llena o no. El color del trazo de la ruta se convertirá en la piel de la forma 3D, y el color de relleno se convertirá en el relleno de la forma 3D. Por un florero con una parte superior abierta, se puede definir tanto. Para un objeto simple, se puede establecer que el trazo a Ninguno y dejar sólo el relleno visible. Para la velocidad, mantener el camino relativamente sencillo, al menos por ahora.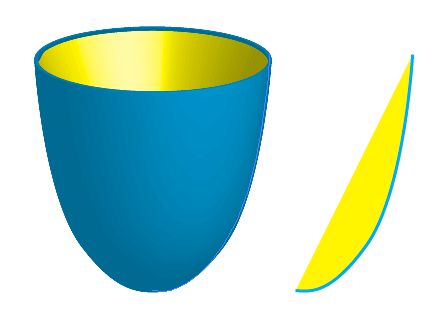 Y un florero con un color interior y exterior.
Aplicar el efecto Giro 3D
Seleccione la ruta, a continuación, elija Efectos
Su probable, sin embargo, que usted havent visto ningún detalle todavía. Haga clic en Vista previa, en la esquina inferior izquierda, para ver el objeto en 3D. Dependiendo de la complejidad de su trazado, este render inicial podría tardar un poco.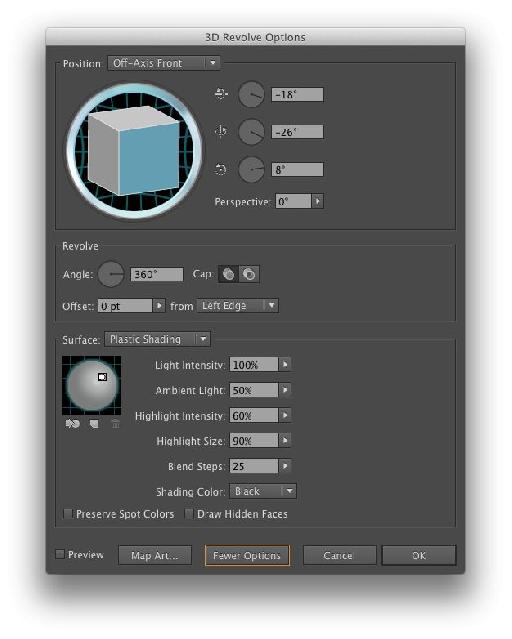 El diálogo que hace que todo suceda.
Rotación de la forma
La orientación es probablemente la cosa más importante que puede cambiar aquí. Arrastre el cubo que gire libremente, arrastre un extremo para girar alrededor del eje X o Y, o arrastre el círculo alrededor del cubo para rotar alrededor del eje Z.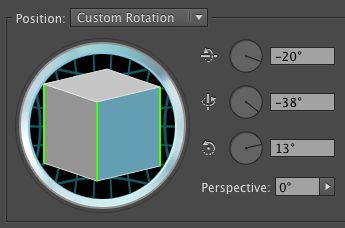 Al arrastrar un borde a la vez para un mayor control.
Cada cambio que haga va a causar un volver a dibujar, y si es demasiado tiempo, desactive el botón de vista previa en la esquina inferior izquierda para que pueda ajustar libremente sin necesidad de procesamiento.
Cambie la iluminación
Bueno, seguir con el sombreado de plástico aquí. Si la iluminación existente es demasiado duro o no, simplemente a su gusto, puede utilizar esta sección para agregar luces adicionales, cambiar la posición de las luces alrededor o detrás del objeto, aumentar o disminuir la iluminación de ambiente, cambiar la intensidad de los aspectos más destacados, y cambiar el color de la sombra. (El negro por defecto será probablemente apropiado para la mayoría de los escenarios.)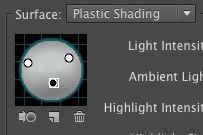 Algunas luces se han añadido y se reubica.
Cambiar la suavidad
La opción de mezcla de pasos controla la suavidad de la pendiente es el sombreado, y es posible que desee reducir esto a un valor más bajo (por ejemplo, 4) para una mayor apariencia de dibujos animados de estilo, o aumentarla (tal vez a 100) para más realismo.
Explora algunos ajustes, cambiar algunas cosas en torno, y pulse Aceptar.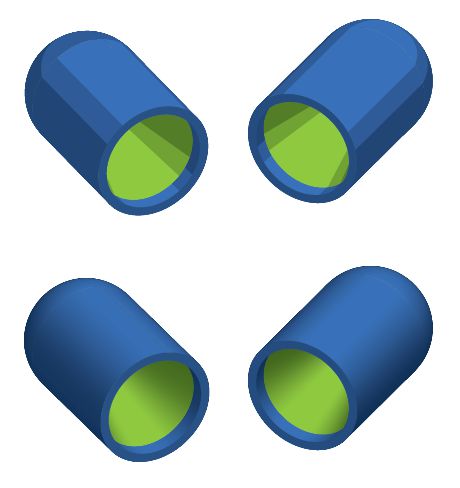 Low-fi de alta fidelidad frente a la configuración de la suavidad de una píldora.
Ajuste la forma
Al igual que con cualquier efecto, la ruta original sigue siendo editable, lo que se puede editar y ver el objeto 3D nuevo con bastante rapidez. Tendrá que volver a hacer, pero usted no necesita visitar el panel Apariencia para volver a abrir el diálogo de Revolve a menos que desee cambiar la configuración de allí.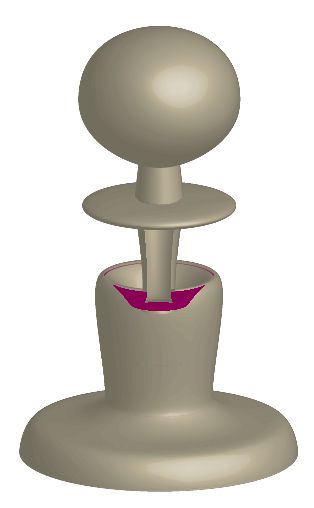 Esta roto.
Un problema común es que la forma 3D se ha roto, con interiores que escapan al exterior donde no deben. Esto es especialmente probable en una forma compleja, con ángulos agudos y un tanto de relleno y un derrame cerebral. Usted puede tratar de arreglarlo por:
simplificar la forma

mover un punto o dos en la forma

eliminar el trazo

Sin embargo, usted crea su forma, que gira es una gran técnica para la producción de obras de arte originales. Su interés no es difícil, es divertido, y se suma a su obra de arte eso es difícil de encontrar si te quedas en 2D. ¡Buena suerte!