Turn, twist, rotate, revolve, spin your way into Illustrator CS6 with Iain Anderson as he illustrates how to take full control of 3D objects.
youve ì  ì" 반에 바퀴 또는 나무에 흙과 함께 일했다면, 그것만 알면 이러한 도구 ì œìž' 대칭 모양을 잘 ì•Œê³  있어야. 꽃병, doorknobs, 위패와 촛대는 모ë"  생산하기 쉽습니다. 어떻게 ê´€ë¦¬í•˜ê³ ì´ 기​​능을 ì¡°ì •í•©ë‹ˆê¹Œ? 를 읽어보십시오. 이 기법 및 모ë"  다른 차원에 훨씬 자세한 내용을 참조 일러스트 ë ˆì´í"° CS6 105 .

프로파일 모양을 만들기
revolved 3D 객체를 만드는 첫 번째 단계는 프로파일을 그리는 것입니다. ë‹¹ì‹ ì´ ë³¼ 수있는 간편한 꽃병이있을 경우,이 객체 오른쪽 측면의 프로필입니다. 체스 ì "당포 이런식으로 뭔가를 보이는 것이다.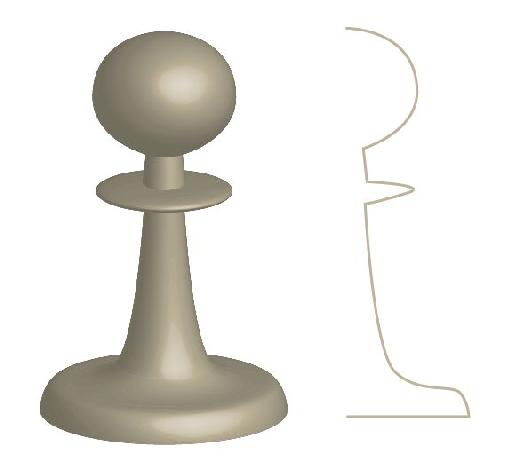 그 프로필로 폰을 Heres.
깨끗한 모양을 만들기 위해 최ì" 의 방법은 클릭 몇 원활한 포인트를 만들 드래그, 펜 도구를 사용하는 것입니다.
ë‹¹ì‹ ì´ 모양을 ê°€ì§€ê³  일단 ë‹¹ì‹ ì´ 객체가 채워 지길 원하거나하지 않으면 생각합니다. ë‹¹ì‹ ì˜ 경로에 대한 스트로크 색상은 3D 형태의 피부가 ë  것이며, 채우기 색상은 3D 형태의 채움이 ë  것입니다. 오픈 ìµœê³ ë¡œ 꽃병 들어, 모두를 ì •ì˜í•  수 있습니다. 단순 개체 들어, 없음으로 스트로크를 ì"¤ì •í•˜ê³  오직 채우기가 표시 ë– ë'  수 있습니다. 속도의 ë¬¸ì œ 때문에, ì ì–´ë" 지금은 경로가 ë¹"êµì  간단하게.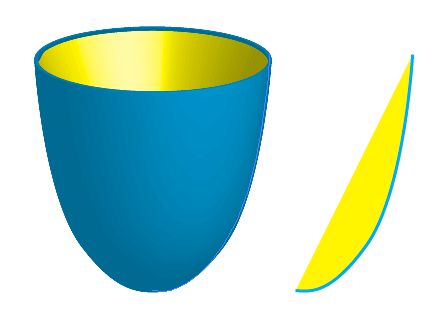 ê·¸ë¦¬ê³  내부와 외부 색상과 꽃병.
3D 회ì " 효과 ì ìš©
경로를 ì" 택한 다음, 효과를 ì" 택
ê·¸ 가능성, 그러나 아직 세부 사항을 본 havent니다. 3D 개체를 ë³´ë ¤ë©´, 왼쪽 하단에 미리보기를 클릭합니다. 해당 경로의 복잡성에 따라이 초기 ë Œë"링은 다소 시간이 걸릴 수 있습니다.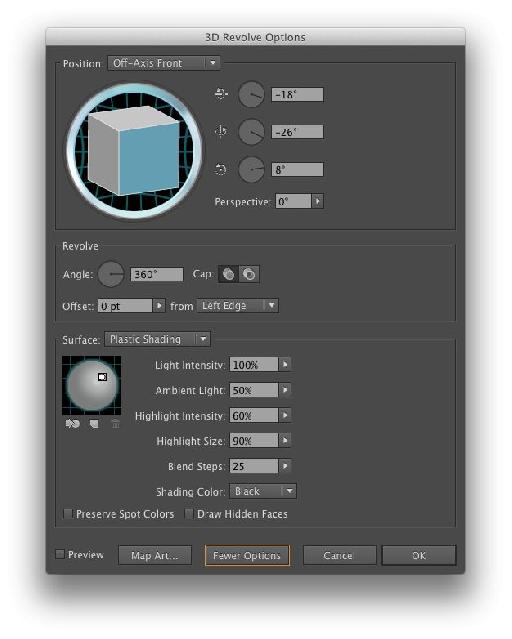 이 모ë"  일을 꾀한 대화.
도형을 회ì "
오리 엔테이션은 아마도 여기서 ë³€ê²½í•  수 있습니다 가장 중요한 것입니다. ìžìœ ë¡­ê²Œ 회ì "하ëŠ"ê°€ 큐브를 드래그하여, X 또는 Y 축을 중심으로 회ì "하ë"록 가장자리를 드래그하거나, Z 축 주위를 회​​ì "하ëŠ" 큐브 주위에 원을 드래그합니다.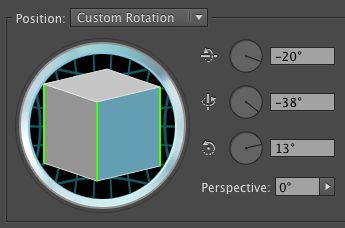 큰 컨트롤에 대해 한 번에 하나의 가장자리를 드래그.
ë‹¹ì‹ ì´ 만드는 각 변화가 다시 그리기가 발생합니다, ê·¸ 너무 오래 ê±¸ë ¤ë©´ ì" 택ì" í•´ì œí•˜ë©´ ë Œë"링없이 ìžìœ ë¡­ê²Œ 왼쪽 하단 모서리에있는 미리보기 단추를 ì¡°ì •í•  수 있습니다.
조명을 변경
그럼 여기에 플라스틱 음영을 ë‹¤ë£¨ê³ . 기존 조명 귀하의 취향에 너무 가혹하거나 없다면, ë‹¹ì‹ ì€ 주위 또는 물체 뒤에서 조명을 ìž¬ì§€ì • 추가 조명을 ì¶"ê°€í•˜ë ¤ë©´ì´ 섹션을 사용하여 주위 조명을 증가 또는 감소, 하이라이트의 강도를 ë³€ê²½í•˜ê³ , 색상을 ë³€ê²½í•  음영의. (기본 ê²€ì •ì€ 대부분의 시나리오에 ì í•©í•©ë‹ˆë‹¤.)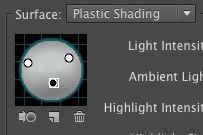 몇 조명이 추가 및 재배치되었습니다.
매끄러운를 변경
혼합 단​​계 옵션은 그라데이션 음영이 얼마나 원활하게 ì œì–´í•˜ê³ , 좀 더 만화 스타일의 모양에 대한 낮은 ê°' (말, 4)이 ì ˆê°í•˜ë ¤ëŠ" 이상의 사실감을 위해 (아마 100)를 늘릴 수 있습니다.
일부 ì"¤ì •ì" 탐험해보세요 주위에 몇 가지를 ë³€ê²½í•˜ê³  확인을 누릅니다.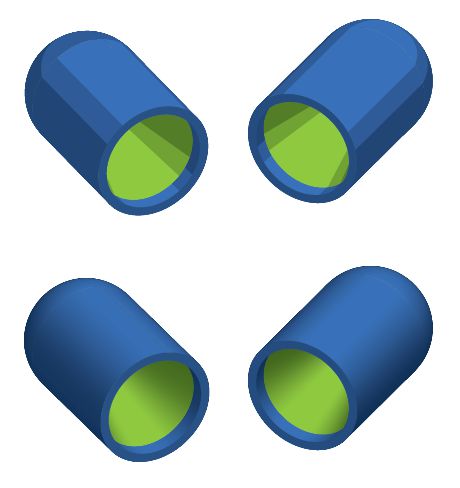 먹는 피임약에 대한 낮은 - Fi를 대 하이파이의 매끄러운 ì"¤ì •.
모양을 ì¡°ì •
, 원래 경로가 편집 가능한 ì—¬ì "히 영향과 마찬가지로, ë‹¹ì‹ ì€ 그것을 ìˆ˜ì •í•  수 있으며 매우 ì‹ ì†í•˜ê²Œ 새 3D 개체를 참조하십시오. 그것은 다시 ë Œë"링해야되지만이 ì"¤ì •ì" ë³€ê²½í•˜ê³  싶지 않다 ë‹¹ì‹ ì´ ëŒê³ ìžˆëŠ" 대화 상자를 다시 엽니다 모양 패널을 ë°©ë¬¸í•  필요가 없다.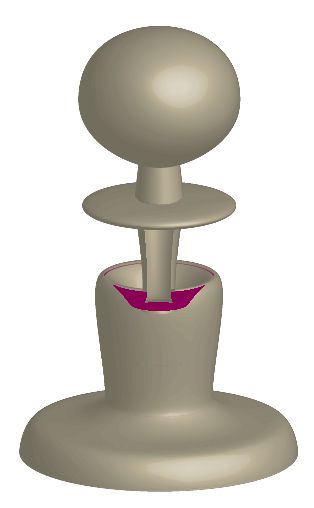 이 사람이 부러.
하나는 ì¼ë°˜ì ì¸ ë¬¸ì œëŠ" 그들이해서는 안 밖으로 íƒˆì¶œí•˜ê³  안쪽으로 3D 모양이 깨지는 것입니다. 이것은 ë' 카로운 각도와 채움과 뇌졸중 모두 가진 복잡한 형상에 특히 가능성이 높습니다. ë‹¹ì‹ ì€ 그것을함으로써 해결하기 위해 ì‹œë"í•  수 있습니다 :
모양을 단순화

모양에 ì§€ì  또는 두 개의 이동

스트로크를 ì œê±°

그러나 ë‹¹ì‹ ì˜ 형상을 만ë"¤ê³ , 회ì "은 원래 ì˜ˆìˆ  작품을 생산하기에 더없이 좋은 ê¸°ìˆ ìž…ë‹ˆë‹¤. 여러분의 작품에의, 하드의 재미, ê·¸ë¦¬ê³  추가되지 관심은 2D에 있으면 찾기 위해 열심히 이잖아. 행운을 빕니다!