When Adobe bought Freehand many features were incorporated into Illustrator. Bitmaps in Brushes, however, was absent... until now! Iain Anderson explores this creative technique in Illustrator CC.
Once upon a time, there was a vector drawing program called Freehand. Competing with Illustrator, it had some unique features, but the program was discontinued shortly after its acquisition by Adobe. By and large, these unique features have been added into Illustrator, but one has been absent '" until now.

Bitmaps in brushes!
Before, every component of a brush had to be entirely made of vector art. Tracing a bitmap was one way to get around this limitation, but sometimes you just want to deal with pixels. While this was never a key daily feature, I do remember using the ability to repeat a bitmap shape to create a photorealistic necklace, for use in a print ad. It might have even been the last time I used Freehand.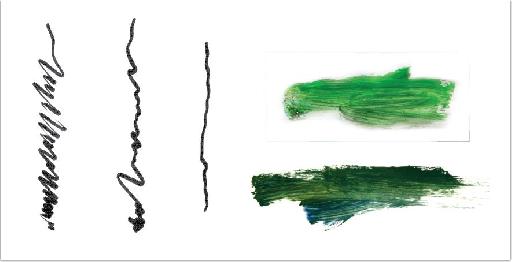 Yes, you can turn these straight into brushes now.
How to do it
It's quite simple really, and we'll start by Placing an image (or more) into Illustrator. Select your image(s), then visit the Links panel. From its submenu, choose Embed Image(s), as Linked images aren't usable in brushes. Manipulate the image if desired, or combine it with vector art, then head to the Brushes panel and press the New button. Pick the kind of brush you want to make (probably an Art Brush for starters) then set the options much like you would for any other brush.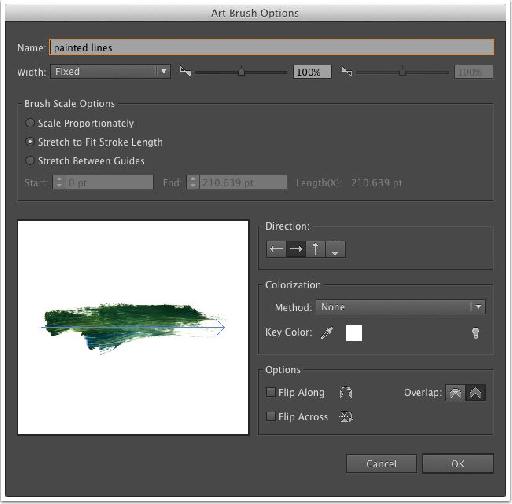 Basic Art Brush options.
Let's take a look at one way you might apply this feature.
Real painted lines
If you were to scan in a real paintstroke, then convert it to a brush, you'd probably see this alert:

Optimizing is a good idea.
Go ahead and hit OK; you likely don't need the full resolution of the scan. Now, if you try to use the brush as is, you'll quickly find that overlapping strokes show a white edge.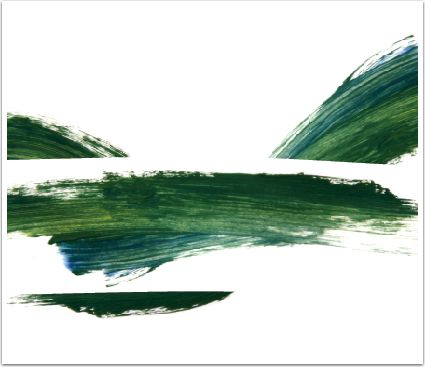 Pesky white edges because the background hasn't been removed.
If you select these paint strokes and use the Transparency panel to set the Multiply blend mode, then these strokes will combine in a much more pleasing way.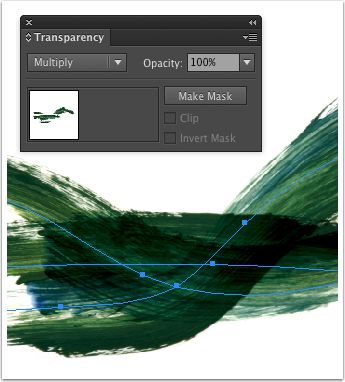 This won't work in every situation, though.
Background removal time
So, back to Photoshop, and remove the background somehow. Many techniques could work, but Command-clicking on RGB in the Channels panel gives a good start for a mask, then Refine Mask lets you paint those edges and contract them back. When it's done, Save as a PSD.

Finally, you'll have a Photoshop file without a background.
Now, Place and Embed this image into Illustrator as before. When you try to create a brush, you might come across a different dialog, letting you know that the image is too big, but not offering to Rasterize it for you. How rude! Head to Object > Rasterize to do the job.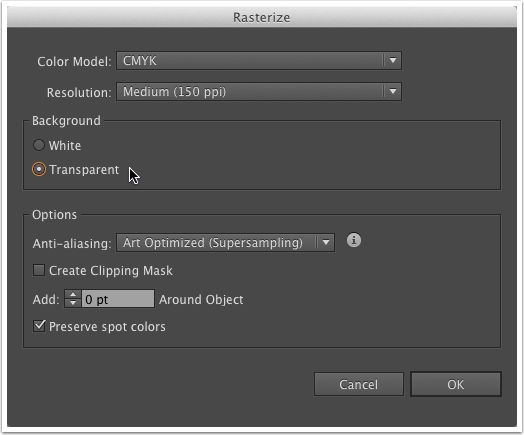 Make sure you choose a Transparent background here.
Finally, your paintstroke will look as good as your cutout did. You might still prefer to Trace your bitmaps, but you no longer have to.
Conclusion
It's also possible to create Pattern Brushes and Scatter Brushes which use real bitmap artwork, and you can pull off some very nice tricks this way. Take a fresh look!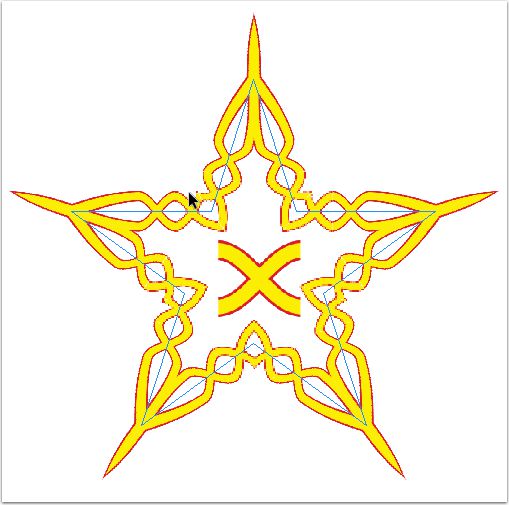 The image imported in the center became the Pattern Brush used on the star around it.