Been working out at the gym or outside? Don't let the sweat get you down... find out how to transfer it to text within Adobe Illustrator with David Smith.
في هذه المقالة ايم ذاهب الى وصف كيفية يمكنني إنشاء النص الذي يشبه به كان مجرد تجريب ضخمة. منتفخ قليلا من وتفوح منه رائحة العرق كل شيء. في تقنية كبيرة لتوضيح العمل الشاق، أو ربما الضغط. أو شعار لنادي رياضي أو نشاط ل.
الخطوة 1 - إضافة بعض النصوص
اكتب كلمة العرق في الخط ومكتنزة كبيرة (الخطوط مكتنزة يعني المزيد من المساحة للعمل على سطح).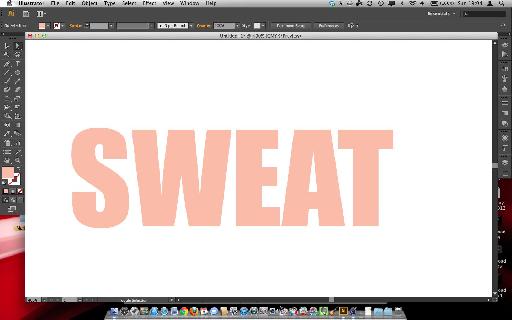 لقد استخدمت الخط 86pt أثر لتعيين على ورقة A4. إيف الملونة من نوع سمين لونه، استخدم خيالك هنا.
الخطوة 2 - إنشاء الخطوط العريضة
اضغط على مفتاح العالي الأوامر-O لإنشاء الخطوط العريضة، وذلك لكسر بعيدا في مسارات الحروف بدلا من فك تجميع فقط الحروف.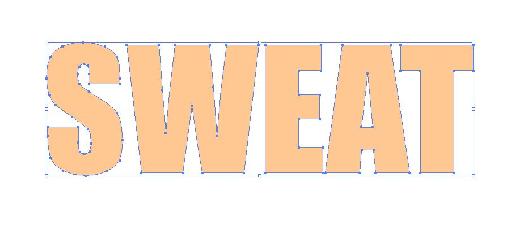 الآن يمكننا أن نضيف بعض الخدين الأحمر لكما انها كانت، والحصول على النص إلى ترهل قليلا، ولها استنفدت.
الخطوة 3 - شبكة الإعوجاج
إبقاء جميع المسارات لاختيار كل حرف والصحافة الأوامر G لتجميعها معا. وهذا سيجعل من السهل على التحرك الخ.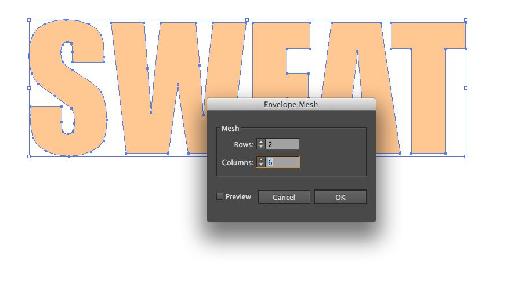 اختر كائن
TIP: استخدام أكثر لمدة أطول العمل، أو أقل لأقصر كلمة.
الخطوة 4 - تلوي على شبكة
استخدم أداة التحديد لبدء دفع وسحب شبكة (الساحات نقل نقاط متعددة، نقل نقاط الربط أقسام أصغر). بحيث يبدو كل ما يصل mushed وفقدت أي الحزم، قليلا مثلي بعد سلسلة!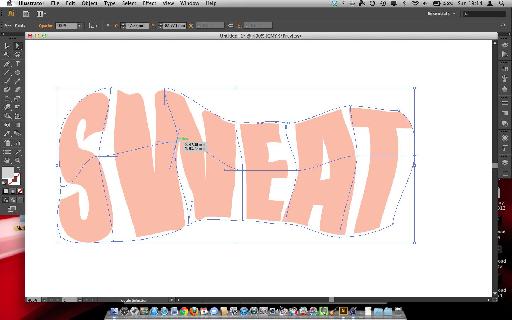 قد حاولت إضافة إلى التدرج في الأشكال إذا كنت تعرف كيف، بحيث يتضمن ما يعادل أحمر الخدود الساخنة.
الخطوة 5 - إنشاء حبة عرق
إضافة طبقة جديدة ورسم عليه شكل بيضاوي مع أداة البيضوي L. هذا سوف تصبح حبة عرق.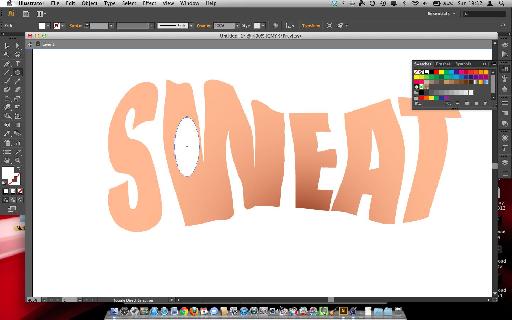 الأبيض هو أفضل الألوان لملء هذا الشكل مع الوقت الراهن.
الخطوة 6 - قوالب حبة في الشكل.
البيضوي هو العادية جدا ولا تبدو وكأنها حبة من السائل يهرول شيء.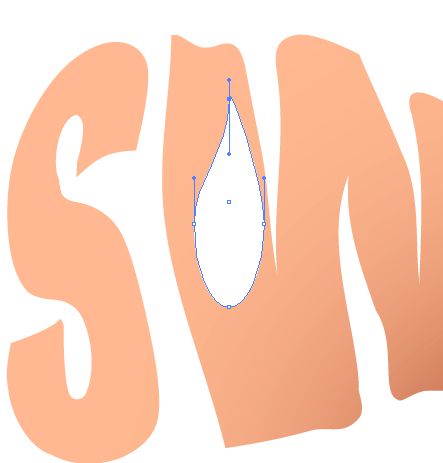 التقاط أداة التحديد المباشر، وتمتد مرساة نقطة في المركز الأول من حيث أعلى البيضاوي، وبالتالي فإن البيضاوي يأخذ على شكل قطرات. قد ترغب في تعديل مقابض وعكس منحنيات أيضا، إضافة إلى تأثير امتداد.
الخطوة 7 - تعبئة مع التدرج
تأخذ الشكل البيضاوي وملء مع الانحدار.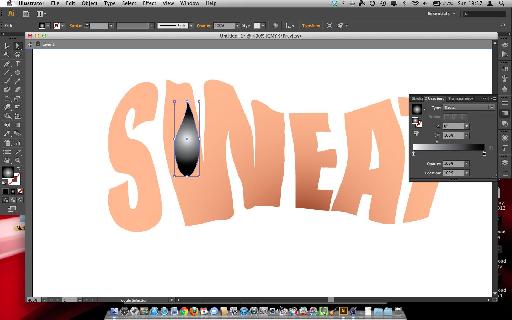 تعيين نوع التعبئة لشعاعي، في البداية ستكون الألوان الأبيض إلى الأسود، وهذا على ما يرام في الوقت الراهن.
الخطوة 8 - ضبط شكل التدرج
التقاط G أداة التدرج واستخدامها لإطالة التدرج لتتناسب بشكل أفضل شكل البيضاوي / القطرة لك وجه.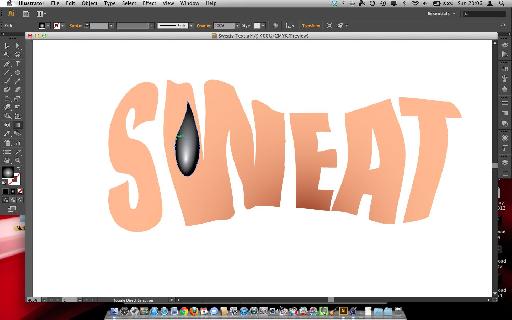 مرة واحدة يتم مطابقة أفضل شكل، استخدم دائرة صغيرة تمثل نقطة البداية من التدرج وجرها نحو الأسفل، مستدير جزء من القطرة. هذا هو خلق انعكاس على حبة التي تبدو أكثر واقعية.
الخطوة 9 - ضبط الألوان المتدرجة
الأسود إلى اللون الأبيض لا نريد نريد. سنقوم تعديله. فتح لوحة التدرج الأوامر F9 وتحديد نقاط الوقف الأسود إلى الأبيض توقف.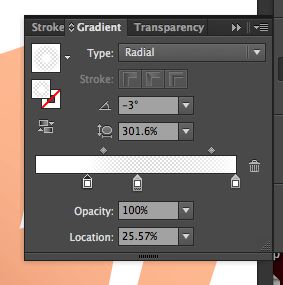 إضافة المحطة الثالثة (أبيض أيضا) في منتصف الانحدار. تعيين علامات لما يلي:
وقف 1. الموقع التعتيم 100٪ 25،57٪

نقطة منتصف. الموقع 48،96٪

وقف 2. التعتيم 30٪




وهذا ينبغي أن إنشاء شفافة حبة عرق، مع أبرز الصغيرة.




الخطوة 10 - جعل الرمز

كنت تسير في حاجة إلى عدد لا بأس به من هؤلاء، حتى حبة أولا إضافة إلى مكتبة الرموز.




الآن إضافة الكثير من الخرز العرق إلى نص منتفخ المغادرة لإنهاء البحث. محاولة جعل عدد قليل من الخرز على شكل بديل، حتى لا تكون متكررة. تغيير مقياس كما تذهب ... حتى صورتك يبدو مثل هذا.