Been working out at the gym or outside? Don't let the sweat get you down... find out how to transfer it to text within Adobe Illustrator with David Smith.
En este artículo me voy a describir cómo crear un texto que se parece a su sólo tuvo un entrenamiento enorme. Un poco hinchado y sudoroso todos. Es una gran técnica para ilustrar el trabajo duro, o el estrés, tal vez. O como un logotipo para un gimnasio o una actividad.
Paso 1 - Agrega texto
Escribe la palabra SWEAT en una fuente grande grueso (fuentes Chunky significa más espacio para trabajar en la superficie).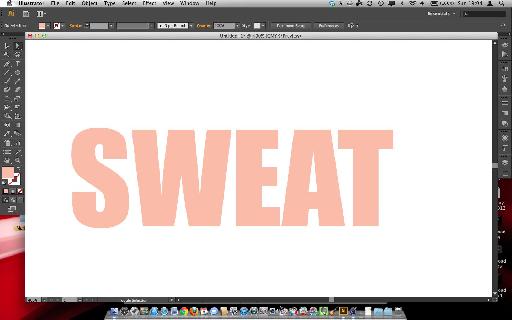 He utilizado la fuente Impact ajustado a 86pt en una hoja A4. Ive coloreado una especie carnosa de color, utilice su imaginación aquí.
Paso 2 - Crear contornos
Pulse Mayús-Comando-S para crear contornos, con el fin de romper las cartas aparte en rutas no sólo desagrupar las letras.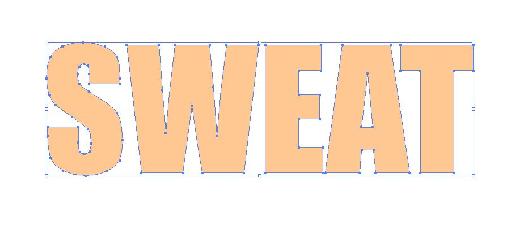 Ahora podemos añadir un poco de color rojo en las mejillas como si fuera, y obtener el texto a encorvarse un poco, ya que su agotado.
Paso 3 - Mesh Warp
Mantenga todas las rutas de acceso para cada letra seleccionada y pulse Comando + G para agruparlas. Esto hará que sea más fácil de mover etc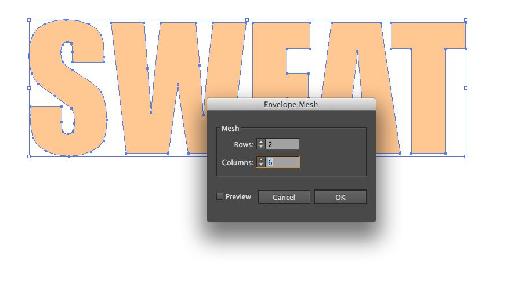 Seleccione Objeto
TIP: Usar más de un trabajo más largo, o menos para una palabra más corta.
Paso 4 - Warp el Mesh
Utilice la herramienta de selección para empezar a empujar y arrastrar la malla (cuadrados mover varios puntos, los puntos de anclaje mover secciones más pequeñas). Para que se vea todo mushed y ha perdido la firmeza, un poco como yo, después de una carrera!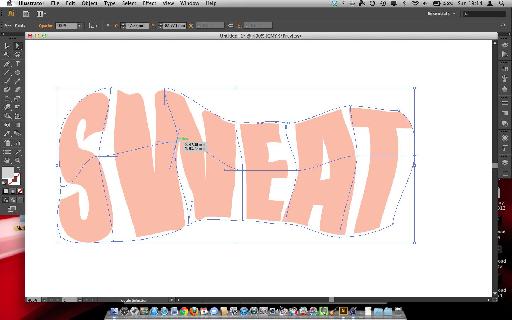 Usted puede tratar de añadir un degradado a las formas si usted sabe cómo hacerlo, de modo que tenga el equivalente calientes mejillas rojas.
Paso 5 - Crear un sudor perla
Añadir una nueva capa y dibujar en ella una forma oval con la herramienta Elipse L. Esto se convertirá en un sudor perla.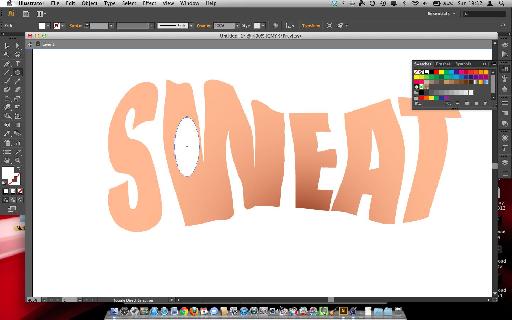 El blanco es el mejor color para llenar esta forma con por ahora.
Paso 6 - Moho del pan en forma.
El óvalo es muy regular y no se ve como una gota de líquido corriendo por algo.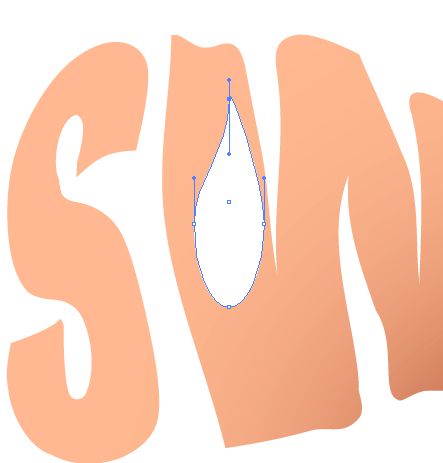 Levante la herramienta Selección directa y estirar el punto de anclaje en la parte superior del óvalo hacia arriba, por lo que el óvalo adquiere una forma de gotitas. Si quieres puedes modificar las asas y revertir las curvas también, para aumentar el efecto de estiramiento.
Paso 7 - Rellenar con un degradado
Tome el óvalo y lo rellenamos con un degradado.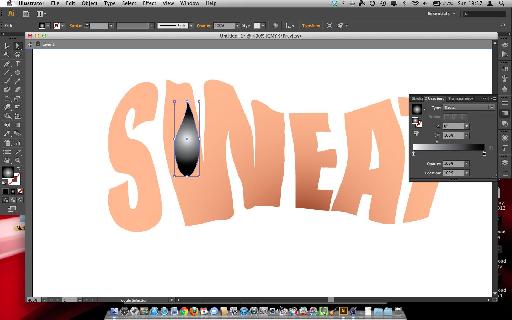 Ajuste el tipo de relleno a radial, en un principio los colores serán Blanco a Negro, esto está bien por ahora.
Paso 8 - Ajuste la forma del gradiente
Levante el G herramienta de degradado y lo utilizan para alargar el degradado para adaptarse mejor a la forma del óvalo / gota que dibujó.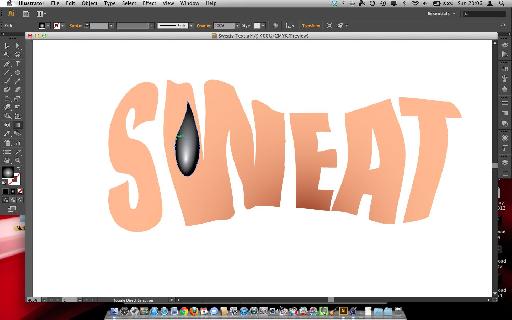 Una vez que la forma está mejor adaptada, utilice el pequeño círculo que representa el punto inicial del degradado y arrastre hacia la parte inferior, más redondo parte de la gotita. Esto es para crear una reflexión sobre la cuenta que se parece más realista.
Paso 9 - Ajustar los colores del degradado
El Negro de color blanco no se quiere que queremos. Vamos a ajustar. Abra el Panel de gradiente de comandos F9 y estableceremos el stop Negro a una parada White.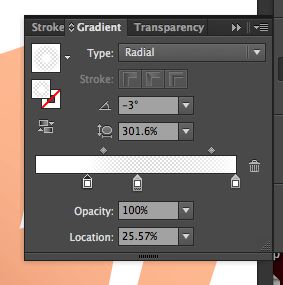 Añadir una tercera parada (también blanco) en el punto medio del degradado. Establecer las paradas a lo siguiente:
Parada 1. Opacidad 100% Ubicación 25.57%

Punto medio. Ubicación 48,96%

Parada 2. Opacidad 30%




Esto debería crear un sistema transparente sudor perla, con detalles pequeños.




Paso 10 - Hacer un símbolo

Youre va a necesitar un buen número de ellos, así que primero añadir la perla de la biblioteca de símbolos.




Ahora añade un montón de gotas de sudor a su hinchada Salida de texto para terminar la mirada. Trate de hacer unos pocos granos formados alternativas, a fin de no ser repetitivo. Cambie la escala a medida que avanza ... hasta que su imagen se ve así.