Been working out at the gym or outside? Don't let the sweat get you down... find out how to transfer it to text within Adobe Illustrator with David Smith.
در این مقاله من دارم به توضیح متن است که به نظر می رسد مانند آن را فقط به حال یک تمرین بزرگ ایجاد کنم. کمی اغراق شده و همه عرق. یک روش عالی برای نشان دادن کار سخت، و یا شاید استرس. یا به عنوان یک آرم برای ورزش و یا فعالیت است.
گام 1 - اضافه کردن برخی از متن
نوشتن عرق کلمه در یک قلم بزرگ دلپذیری (فونت دلپذیری به معنای سطح فضای بیشتری برای کار بر روی).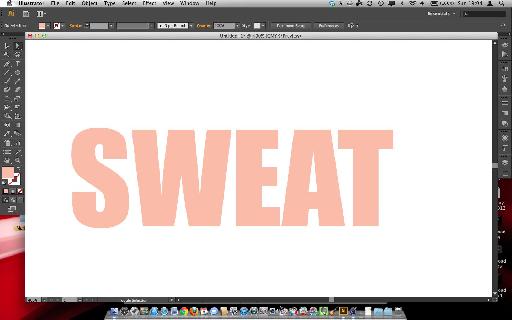 من استفاده کرده اند که قلم تاثیر بر روی برگه A4 به 86pt تنظیم شده است. سلام رنگ آن یک نوع گوشتی رنگ است، با استفاده از تصورات خود را در اینجا.
مرحله 2 - ایجاد خطوط
دکمه های Shift فرمان-O برای ایجاد خطوط، به طوری که برای شکستن حروف جدا از هم را به مسیرهای نه تنها خارج کردن حروف.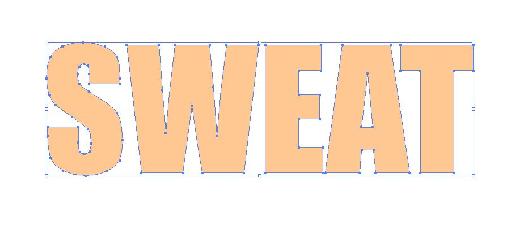 در حال حاضر ما می توانیم برخی از قرمز به گونه آن را به عنوان اضافه کنید، و متن کمی دولا دولا راه رفتن، به عنوان خود را خسته.
مرحله 3 - مش تار
تمام مسیر را برای هر نامه انتخاب و مطبوعاتی فرماندهی-G به آنها گروه با هم. با این کار، آن را راحت تر به حرکت در اطراف و غیره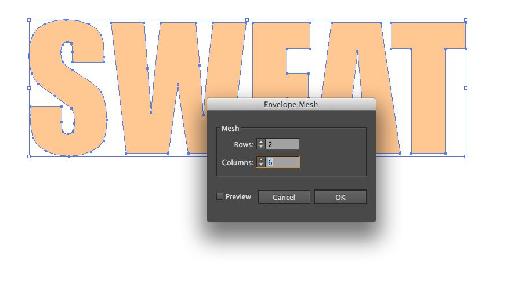 را انتخاب کنید شی
نکته: برای یک کار دیگر، و یا کمتر برای یک کلمه کوتاهتر استفاده بیشتر.
مرحله 4 - تار مش
با استفاده از ابزار انتخاب به شروع به هل دادن و کشیدن مش (مربع حرکت چندین نقطه، به نقاط حرکت بخش های کوچکتر). به طوری که به نظر می رسد همه mushed بالا و هر استحکام خود را از دست داده است، کمی مثل من بعد از یک اجرا!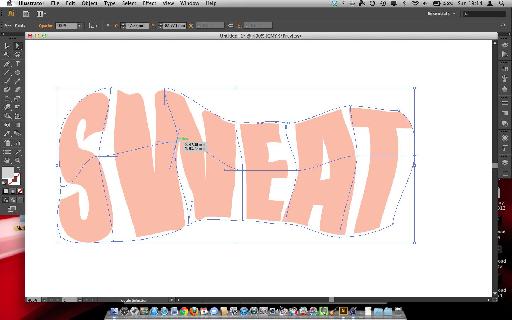 شما ممکن است سعی کنید با اضافه کردن یک شیب به شکل اگر شما می دانید که چگونه، به طوری که آن را معادل گونه های قرمز است.
مرحله 5 - ایجاد یک مهره عرق
اضافه کردن یک لایه ی جدید و بر روی آن رسم یک شکل بیضی با ابزار بیضی L. این را تبدیل به یک مهره عرق.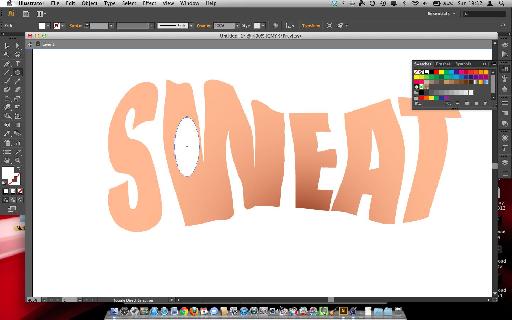 سفید بهترین رنگ برای پر کردن این شکل در حال حاضر است.
مرحله 6 - قالب مهره به شکل است.
بیضی است بیش از حد به طور منظم می کند و مانند یک مهره از مایع در حال اجرا کردن چیزی به نظر نمی آید.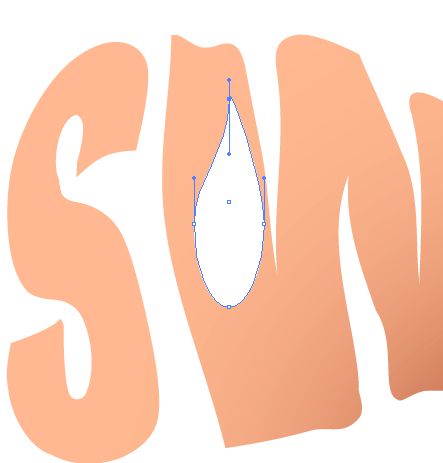 انتخاب کنید تا از ابزار انتخاب مستقیم، و کشش نقطه لنگر در بالا به سمت بالا بیضی شکل، بیضی طول می کشد به شکل قطره. شما ممکن است مانند دستگیره را تغییر دهید و معکوس منحنی را به عنوان خوب، برای اضافه کردن به اثر کشش.
مرحله 7 - پر کردن با یک شیب
نگاهی به بیضی و پر کردن آن با یک شیب.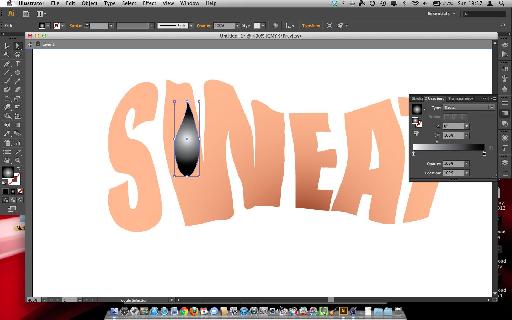 تنظیم نوع پر به شعاعی، در ابتدا به رنگ سفید به سیاه و سفید خواهد بود، این در حال حاضر خوب است.
گام 8 - تنظیم شکل گرادیان
بلند کردن ابزار گرادیان G و استفاده از آن شیب کشیده به شکل بیضی / قطرات کشید شما بهتر مطابقت.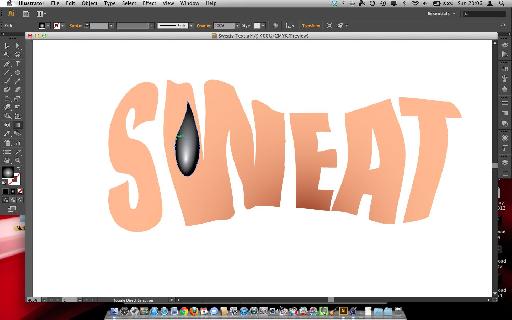 هنگامی که به شکل بهتر است همسان، استفاده از دایره های کوچک است که نشان دهنده نقطه شروع شیب و کشیدن آن به سمت پایین، بخشی طفیلی از قطره. این است که برای ایجاد یک بازتاب مهره است که واقعی تر به نظر می رسد.
گام 9 - تنظیم رنگ گرادیان
سیاه و سفید به رنگ سفید است که می خواهم نیست که ما می خواهیم. ما آن را تنظیم کنید. باز کردن پانل فرمان F9 گرادیان و تنظیم توقف سیاه و سفید به توقف سفید.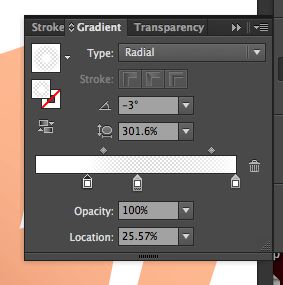 اضافه کردن یک ایستگاه سوم (همچنین سفید) در اواسط نقطه شیب. تنظیم متوقف می شود به شرح زیر است:
توقف 1. تاری 100٪ 25.57٪

اواسط نقطه. محل سکونت: 48.96٪

توقف 2. تاری 30٪




این باید شفاف عرق مهره، ایجاد، با برجسته کوچک است.




مرحله 10 - یک نماد

youre رفتن به نیاز به تعداد قابل توجهی از این، ابتدا اضافه کردن مهره به کتابخانه نماد.




در حال حاضر تعداد زیادی از دانه های عرق را به اغراق کردن متن خود را نگاه را به پایان برساند. سعی کنید چند دانه به شکل متناوب، به طوری به عنوان نمی شود تکراری است. تغییر مقیاس به عنوان شما را به ... تا زمانی که تصویر خود را به نظر می رسد مثل این.