Been working out at the gym or outside? Don't let the sweat get you down... find out how to transfer it to text within Adobe Illustrator with David Smith.
Dans cet article, Im vais décrire comment je créer un texte qui ressemble à sa juste eu une séance d'entraînement énorme. Un peu gonflée et tout en sueur. C'est une grande technique pour illustrer le travail dur, ou peut-être le stress. Ou, comme un logo pour une salle de sport ou d'une activité.
Étape 1 - Ajouter un peu de texte
Écrivez le mot SWEAT dans une grande police trapu (polices Chunky signifie plus d'espace pour travailler sur la surface).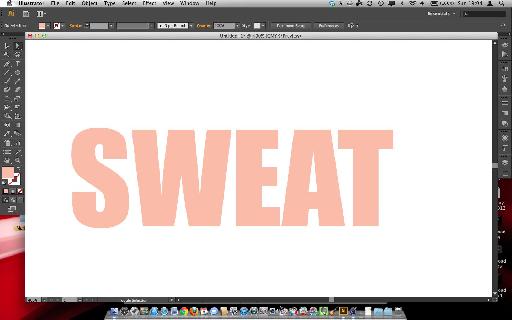 J'ai utilisé la police d'impact mis à 86pt sur une feuille A4. Ive coloré une sorte charnue de couleur, utilisez votre imagination ici.
Étape 2 - créer des contours
Appuyez sur Maj + Commande + O pour créer des contours, de manière à briser les lettres à part dans des chemins plutôt que de dissocier les lettres.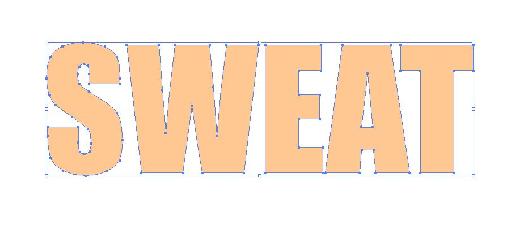 Maintenant, nous pouvons ajouter un peu de rouge aux joues pour ainsi dire, et obtenir le texte en reste un peu, comme épuisé.
Étape 3 - Grille déformante
Conservez tous les chemins pour chaque lettre sélectionnée et appuyez sur Commande + G pour les grouper. Il sera ainsi plus facile de se déplacer, etc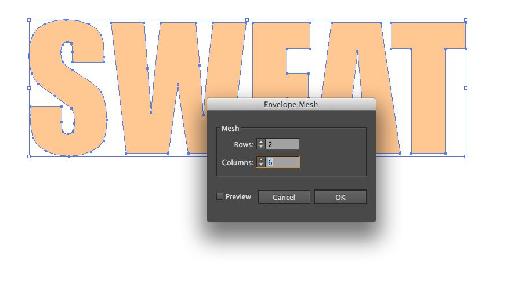 Choisissez Objet
ASTUCE: Utilisez plus de travail pour une plus longue, ou moins pour un mot plus court.
Étape 4 - Déformation du maillage
Utilisez l'outil de sélection de commencer à pousser et glisser la maille (carrés déplacer plusieurs points, des points d'ancrage déplacer des sections plus petites). Alors que tout semble mushed et a perdu toute fermeté, un peu comme moi après une course!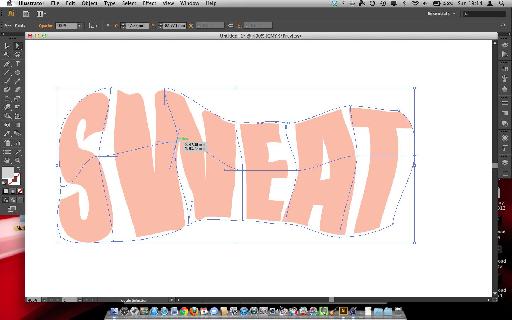 Vous pourriez essayer d'ajouter un dégradé aux formes si vous savez comment, de sorte qu'il a l'équivalent de chaudes joues rouges.
Étape 5 - Créer une perle la sueur
Ajouter un nouveau calque et dessinez-le une forme ovale avec l'outil Ellipse L. Cela deviendra une perle de sueur.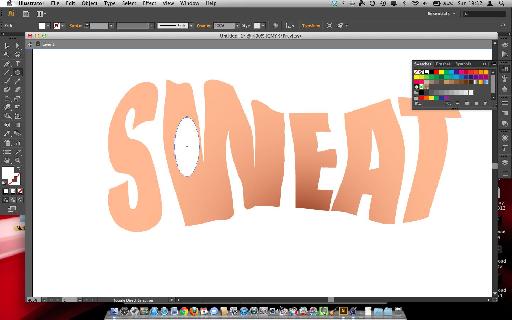 Le blanc est la meilleure couleur pour remplir cette forme avec pour l'instant.
Étape 6 - Mould la perle en forme.
L'ovale est trop régulière et ne ressemble pas à un cordon de liquide couler sur quelque chose.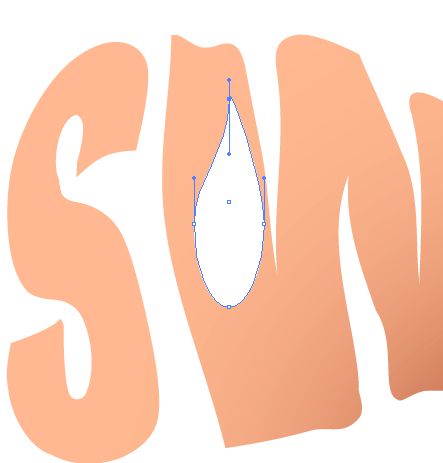 Procurez-vous l'outil Sélection directe, puis étirer le point d'ancrage dans le haut de vers le haut de forme ovale, donc l'ovale prend une forme de gouttelettes. Vous aimeriez modifier les poignées et d'inverser les courbes ainsi, à ajouter à l'effet d'étirement.
Étape 7 - Remplir avec un dégradé
Prenez l'ovale et le remplir avec un dégradé.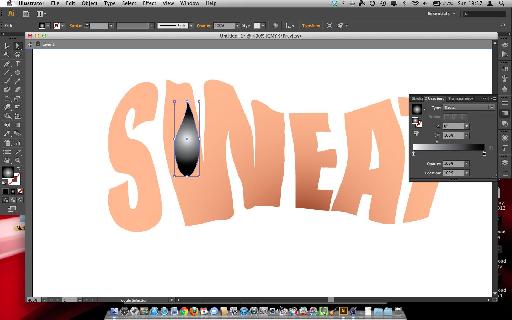 Définissez le type de remplissage pour radiale, d'abord les couleurs seront blanc au noir, c'est très bien pour l'instant.
Étape 8 - Ajuster la forme de dégradé
Décrochez le G outil Dégradé et l'utiliser pour allonger le gradient de mieux épouser la forme de l'Anneau / Droplet vous avez dessiné.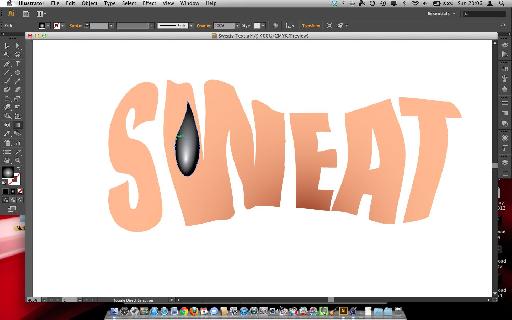 Une fois que la forme est mieux adapté, utilisez le petit cercle qui représente le point de départ du gradient et faites-le glisser vers le bas, rond partie de la droplet. Il s'agit de créer une réflexion sur la perle qui semble plus réaliste.
Étape 9 - Régler les couleurs de dégradé
The Black à la couleur blanche n'est pas vouloir que nous voulons. Nous allons le régler. Ouvrez le Panneau de Gradient de commande F9 et régler la butée noire à un arrêt blanc.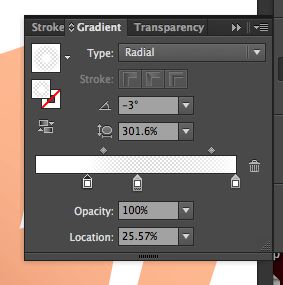 Ajouter un troisième arrêt (aussi blanc) à la mi-parcours du gradient. Définissez les arrêts de ce qui suit:
Arrêt 1. Lieu Opacité 100% 25,57%

Point médian. Lieu 48,96%

Arrêt 2. Opacité à 30%




Cela devrait créer une sueur perle transparente, avec des reflets de petite taille.




Étape 10 - Faire un symbole

Youre allez avoir besoin d'un bon nombre d'entre eux, donc d'abord ajouter la perle de la bibliothèque de symboles.




Maintenant, ajoutez beaucoup de perles sueur sur votre soufflé-out texte pour finir le look. Essayer de faire quelques autres perles en forme, afin de ne pas être répétitif. Modification de l'échelle que vous allez ... jusqu'à ce que votre image ressemble à ceci.