Been working out at the gym or outside? Don't let the sweat get you down... find out how to transfer it to text within Adobe Illustrator with David Smith.
이 문서에서는 I는 단지 거대한 운동이 있던 걸로 보이네요 텍스트를 만드는 방법에 대해 ì"¤ëª…í•˜ë ¤ê³  못난. 약간 밖으로 숨이 차서과 땀에 ì –ì—ˆ. 아마도 ë…¸ë ¥, 또는 ìŠ¤íŠ¸ë ˆìŠ¤ë¥¼ 설명하기 위해 큰 ê¸°ìˆ . 아니면 체육관이나 활동의 ë¡œê³ .
1 단계 - 일부 텍스트를 추가
큰 chunky 글꼴 (Chunky 글꼴 직장에 더 많은 표면 공간을 의미)의 단어를 겁을 작성합니다.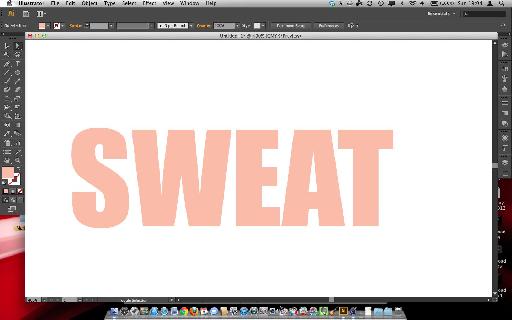 나는 A4 시트에 86ptë¡œ ì"¤ì • 영향 글꼴을 사용했습니다. 필자 그것에게 색상의 도톰 종류를 색 여기에 ìƒìƒë ¥ì" 사용합니다.
2 단계 - 만들기 개요
경로에 ë–¨ì–´ì ¸ 문자를 깨보다는 문자를 ungrouping í•  수 있도록, 윤곽ì" ì" 만들 Shift 키 - ëª…ë ¹-O를 누르십시오.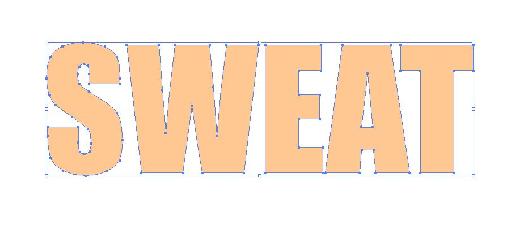 ì´ì œ 우리는 말하자면 뺨에 약간 붉은 색을 ì¶"ê°€í•˜ê³  피곤으로 ê³ ê°œë¥¼ 숙이다 조금에 텍스트를 얻을 수 있습니다.
3 단계 - 워프 메쉬
함께 그들을 그룹화하기 위해 ì" 택한 각 문자를 누르 ëª…ë ¹-G에 대한 모ë"  경로세요. 이 쉽게 등의 주변으로 이동 í•  수있을 것입니다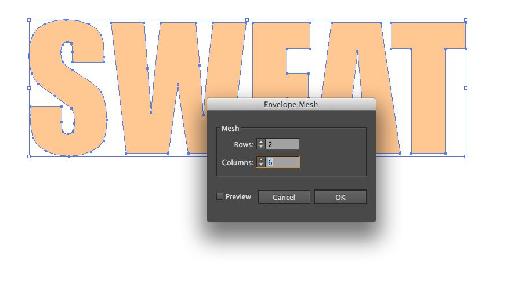 객체를 ì" 택
팁 : 더 이상 작동, 또는 짧은 단어 이하 더를 사용하십시오.
4 단계 - 메쉬 워프
메쉬를 (사각형은 앵커 포인트가 작은 섹션을 이동, 여러 포인트를 이동) ë°€ 드래그 시작하는 ì" 택 도구를 사용합니다. ê·¸ 모ë"  일이 헝클어 ë³´ì´ê³  ì–´ë–¤ 증거를 잃었다 있도록 실행 í•œ 후 ì €ì²˜ëŸ¼ 조금!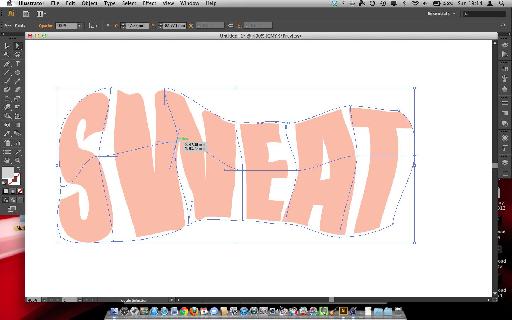 ë‹¹ì‹ ì€ ë‹¹ì‹ ì´ 뜨거운 붉은 뺨의 동등한을 ê°€ì§€ê³  어떻게, 그래서 ì•Œê³ ìžˆëŠ" 경우 모양에 그라데이션을 추가 í•  수도 있습니다.
5 단계 - 땀 비드를 만듭니다
새 ë ˆì´ì–´ë¥¼ ì¶"ê°€í•˜ê³  거기에이 ë•€ 구슬이 ë  것이다 타원 도구 L.있는 타원형 모양을 그립니다.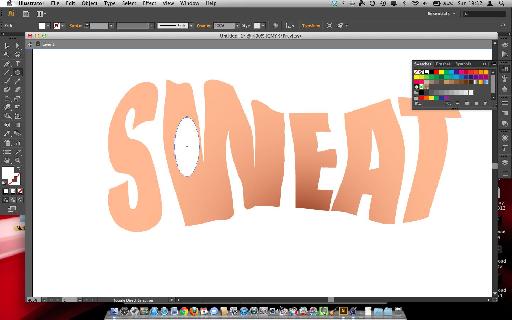 화이트는 지금으로이 모양을 작성하는 가장 좋은 색상입니다.
6 단계 - 몰드 형상에 비드합니다.
타원형도 ì •ê¸°ì ìœ¼ë¡œí•˜ê³  액체의 구슬​​이 뭔가를 실행처럼 보이지 않습니다.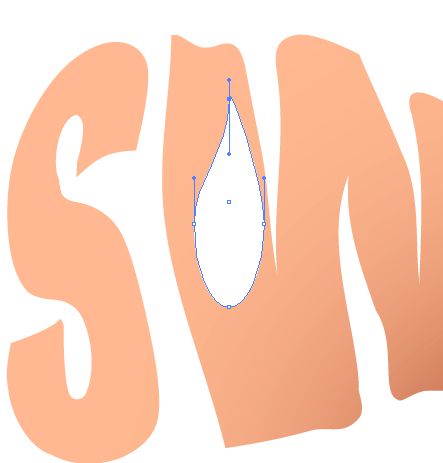 직ì ' ì" 택 도구를 ì" íƒí•˜ê³ , 타원형 위쪽의 상단에있는 앵커 포인트를 íŽ´ê³ , 타원형는 물방울 모양의 차지. ë‹¹ì‹ ì€ 핸들을 ìˆ˜ì •í•˜ê³  ì‹ ì¶•ì"± 효과에 추가 í• ë¿ 아니라 곡ì" ì" 취소 í•  수 있습니다.
7 단계 - 그라데이션으로 채우기
타원형를 íƒ€ê³  그라디언트로 채우십시오.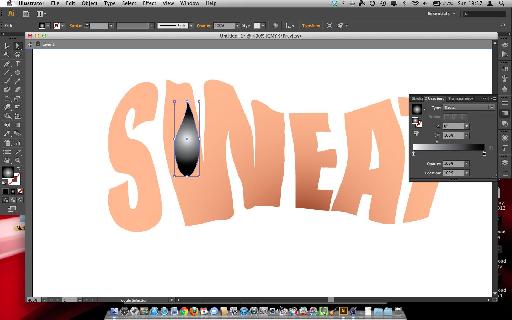 반경 방향으로 채우기 ìœ í˜•ì" ì"¤ì •, 처음 색상이 검은 색에 흰색 ë  것입니다,이 지금은 괜찮습니다.
8 단계 - 그라디언트 모양을 ì¡°ì •
그라디언트 도구 G를 ì" íƒí•˜ê³  더 나은 ë‹¹ì‹ ì´ 그린 타원형 / 물방울의 모양과 일치하도록 그라디언트를 연장하는 데 사용합니다.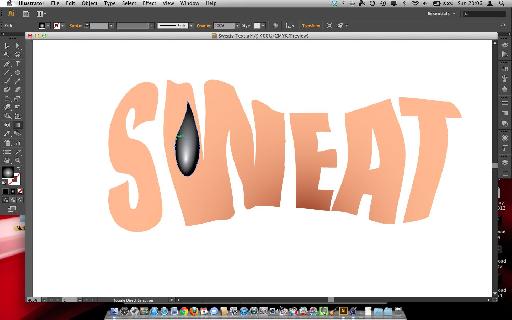 모양이 잘 일치되면, 그라디언트의 ì‹œìž'ì ì" 나타내는 작은 원을 ì'¬ìš©í•˜ê³ , 바닥을 향해 물방울의 라운드 부분을 끌어다 놓습니다. 이 더 í˜"ì‹¤ì ì¸ 모양 구슬에 반사를 생성하는 것입니다.
9 단계 - 그라디언트 색상을 ì¡°ì •
화이트 색상에 검은 색은 우리가 원하는하지 않습니다. 우리가 ì¡°ì •ë©ë‹ˆë‹¤. 그라디언트 패널 ëª…ë ¹ F9를 ì—´ê³  화이트 ì •ë¥˜ìž¥ 블랙 ì •ì§€ë¥¼ ì"¤ì •í•©ë‹ˆë‹¤.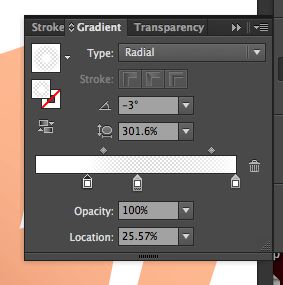 그라데이션의 중간 ì§€ì ì—ì"œ ì œ 3 중지 (또는 흰색)를 추가합니다. 다음 ì •ê±°ìž¥ì" ì"¤ì •í•©ë‹ˆë‹¤ :
하나를 중지합니다. 불투명도 100 % 위치 25.57 %

중간 ì§€ì . 위치 48.96 %

2 중지합니다. 30% 불투명도




이 작은 하이라이트와 함께 투명 땀 구슬을 만들어야합니다.




10 단계 - 기호 만들기

그래서 ë¨¼ì € 심볼 라이브러리에 비드를 추가 이들의 좋은 번호를 필요줍니다.




ì´ì œ 모양을 완료하기 위해 팽화 아웃 텍스트에 ë•€ 비즈를 많이 추가 í•  수 있습니다. 몇 대체 모양의 구슬을 사용해 있도록 반복 í•  수 없습니다. ë‹¹ì‹ ì´ 가서로 규모를 변경 ... 이미지는 다음과 같이 표시 ë  때까지.